I've never been a fan of smartwatches and even after Apple announced the sleek Apple Watch, it still can't convince me to spend a few hundred bucks to buy one. The most recent smartwatch I used is the Martian Notifier, there is a lot of things to love in this watch but can it become my daily driver? Read on for my review after using the smartwatch in the last 2 weeks.
Unboxing and Setup
Design and Features
Although the Martian Notifier doesn't look as premium as some other smartwatches like Apple Watch or Moto 360, it has its own taste and can easily catch your attention. It is available in 3 colors, which are red, black and white and you can also customize further by picking among a variety of watch bands. My review unit is the black version with black strap, probably the ugliest color combination of all but it still looks quite good. Take a look at some product images.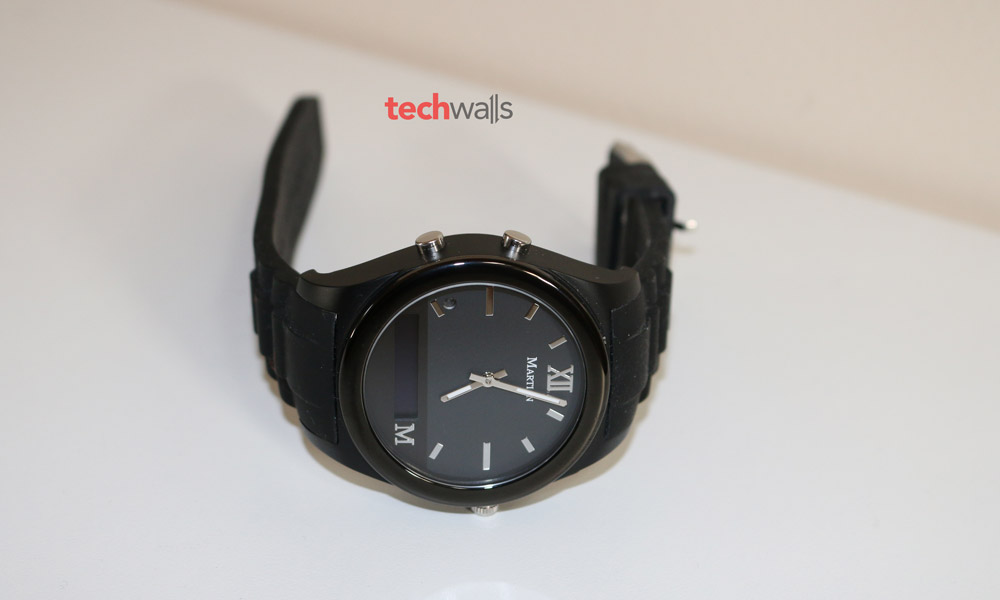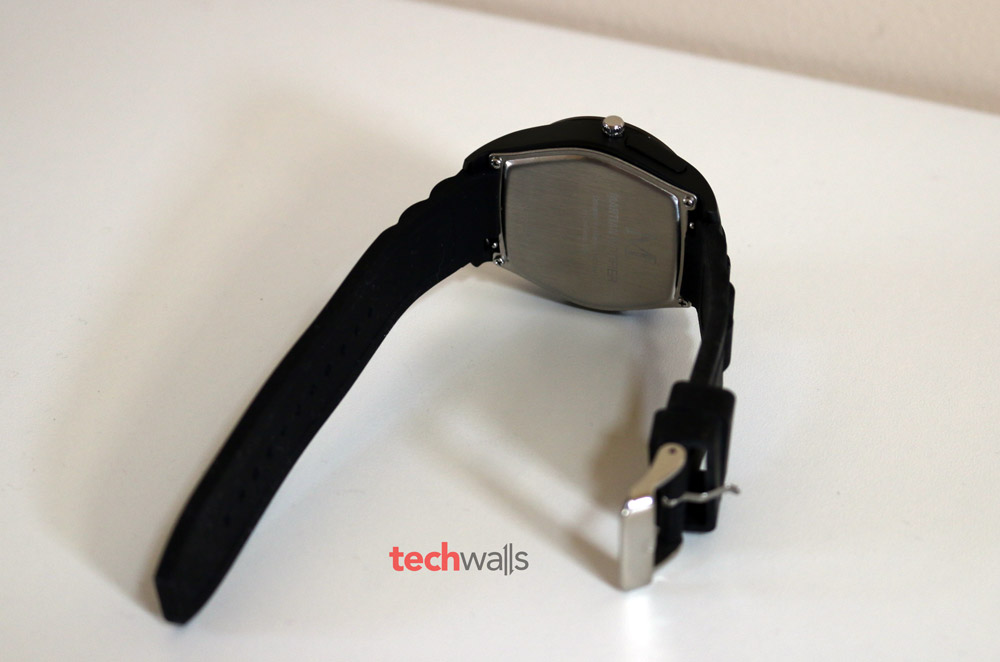 What makes the smartwatch stand out is that it features a standard circular face with physical hour and minute hands. By simply looking at the face, you might think that it is just an analog watch. The Notifier is actually the blend of a classic watch and a smartwatch. It uses two batteries to power the analog watch with Japanese movement while there is a rechargeable battery to keep the OLED display on the bottom alive. They work separately, so we can use the analog watch for a very long time without replacing batteries. However, you will need to recharge the built-in battery every 4-5 days if you want to keep the connection between your phone and the Notifier.
The round face measures 1.7 inches in diameter and 0.5 inches in thickness. It is slightly thick but still acceptable. The ribbed silicone band looks very sporty and I love that it could fit my wrist perfectly without any adjustment. The only disadvantage is that the watch band can catch dirts easily, so you will need to clean it quite often.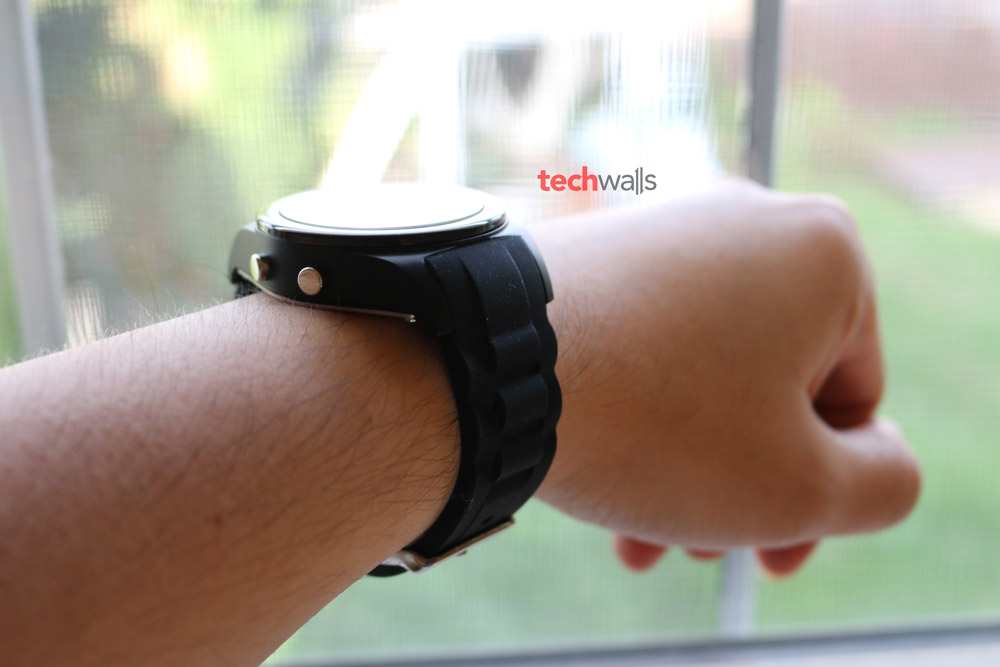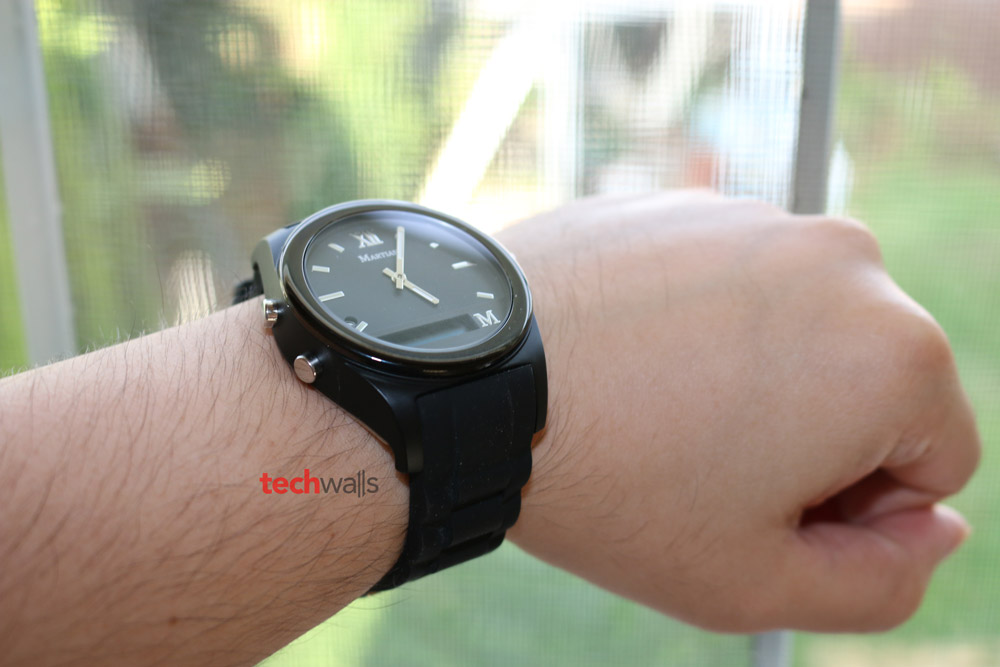 In terms of features, this is a very basic smartwatch. After connecting to your phone via Bluetooth, all information will be shown on the front OLED display. You can receive notifications from your phone, use it as a phone camera remote control, phone wireless leash and find your phone. You can also press on the top left button to activate Siri remotely, however, you still need to speak and get responses on your phone, so the feature is almost useless. Besides, it is not offering any fitness tracking option.
Performance
The Notifier works great on the analog side, but there are some serious issues when I connected it to my iPhone 6 Plus or LG G2. It can show some notifications correctly like caller ID or text messages but notifications from some apps like Gmail or Facebook are not displayed properly. The watch gives me the correct vibration pattern like I set up in the app, but the content of the notifications on the screen always show that I have less than 20% of battery (while my watch battery is almost full).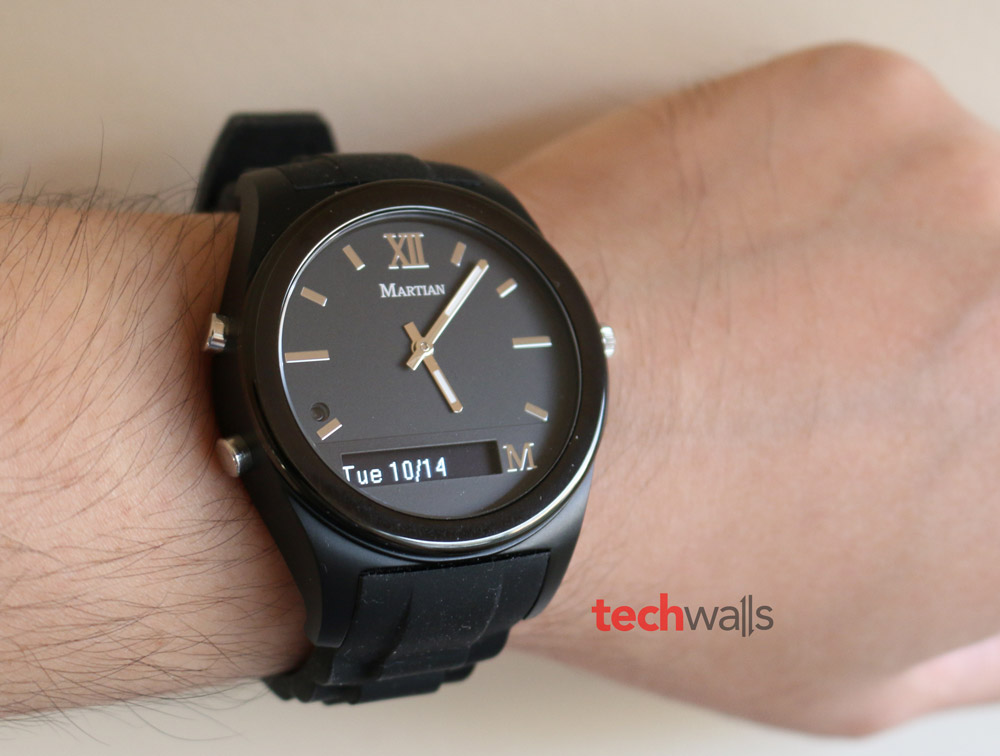 The battery life of the watch is great as I can use it for nearly a week without charging. Unfortunately, the Bluetooth connection makes my smartphone's battery drain out very fast. Now my iPhone 6 Plus could last just over 1 day, as compared to 2 days when I haven't used the smartwatch.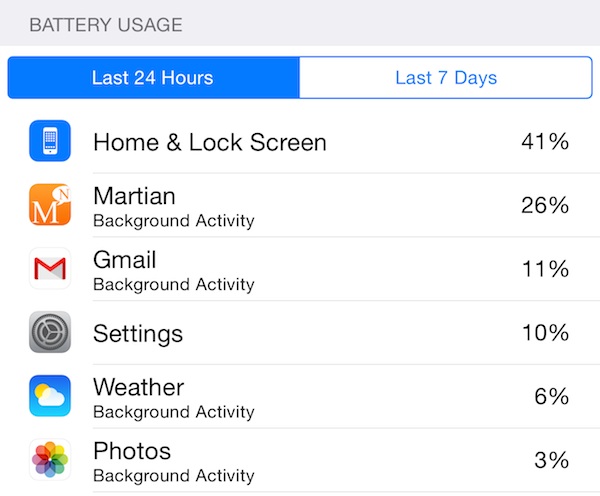 Another problem I had is that the weather data sometimes disappears and I had to toggle it off and on again to make it work.
Conclusion
Pros
Has physical hands like a standard watch.
Battery life is great.
Some features like receiving text messages, Leash or Find Phone work perfectly.
Cons
Notifications from some apps are not working properly.
Battery life of smartphone drains out faster.
Weather data is not showing sometimes.
The Martian Notifier is available on Amazon for $99. This is among the most affordable smartwatch and has some great potentials. Unfortunately, there are some issues with its software and hopefully they will be fixed soon.
Disclosure: We might earn commission from qualifying purchases. The commission help keep the rest of my content free, so thank you!