Tech is changing the way that we learn for the better. Thanks to technology, it's never been easier for people all over the world to learn on the go. Just in case you're a little late to the party, mobile learning is an approach favoured by many today. Even for users that struggle with conventional learning methods, programs and technologies that can literally be slipped into our back pockets are making things more straightforward than ever.
Regardless whether you're using mobile learning for, one thing's for sure; the benefits are endless. Mobile technologies are changing the world for the better in so many ways, and education is most definitely one of them.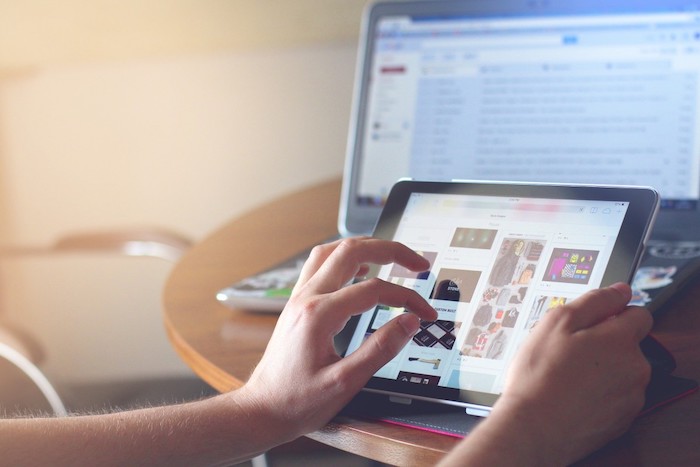 Recent years have seen us wave goodbye to traditional learning methods; no longer do learners have to learn in specific locations during set hours, they can do it when it suits them. The kind of flexibility offered by mobile learning is just one of the reasons why it's making education so much easier for users of all walks of life. The mobile app market today offers plenty of options that are suited to different purposes. Specialising in microlearning based mobile learning management systems featuring integrated authoring tools, spaced repetition and gamification, it's a solid choice for learners and teachers of all kinds.
How mobile learning simplifies learning
Now that you have an overview of mobile learning, it's about time we got into the benefits that this approach brings to the table. Whether you're considering it for your team, yourself or your students, the results are impressive.
Course completion rates are higher.
Thanks to offering flexibility like never before, users of mobile learning apps are able to pick up learning as and when it suits them best. Because of this, learners are no longer forced to stick to a schedule; rather, they can learn when they're feeling most engaged and productive. Simply put, flexible learning leads to better results.
It offers diversity like never before.
With the best apps on the market provider learners with a range of varied learning approaches from podcasts and videos to gamification and presentation, learning has become a lot more interactive. So may even say fun! By diversifying education this way, the content becomes easier to digest and retain, once again, improving results.
It improves information recall.
When you offer learners the information that they need at their fingertips, it will lead to improved information recall. For example, if you're training your team of staff on the job, having the information they need to learn to hand as and when will improve success rates. By offering relevant data when it's needed, it can enhance a learners ability to apply information and recall it long-term.
To summarise, thanks to mobile learning, education no longer has to be rigid and inflexible. Instead, it can be accommodating to each user's specific needs and goals to improve success rates and make learning more enjoyable ultimately. Mobile learning apps are an inexpensive way of changing the way the world learns. If you're not already on board, it's about time you were.
Disclosure: We might earn commission from qualifying purchases. The commission help keep the rest of my content free, so thank you!