Wireless speaker is probably the hottest product in the summer as people travel and party more. Music is now an integral part of our daily life, so there is no reason why we don't rock our space with a portable wireless speaker.
Manufacturers are making their speakers more pocket-friendly, so that we could carry anywhere. For a low budget, you can still get a high-quality Bluetooth speaker. Today, let's check out the prominent Logitech X300 speaker.
Overview Video
Design and Features
The packaging of Logitech X300 is quite simple, all you can find in the box are just the speaker unit and a USB cable. Wall charger is not included but you can use any charger like the one on your smartphone.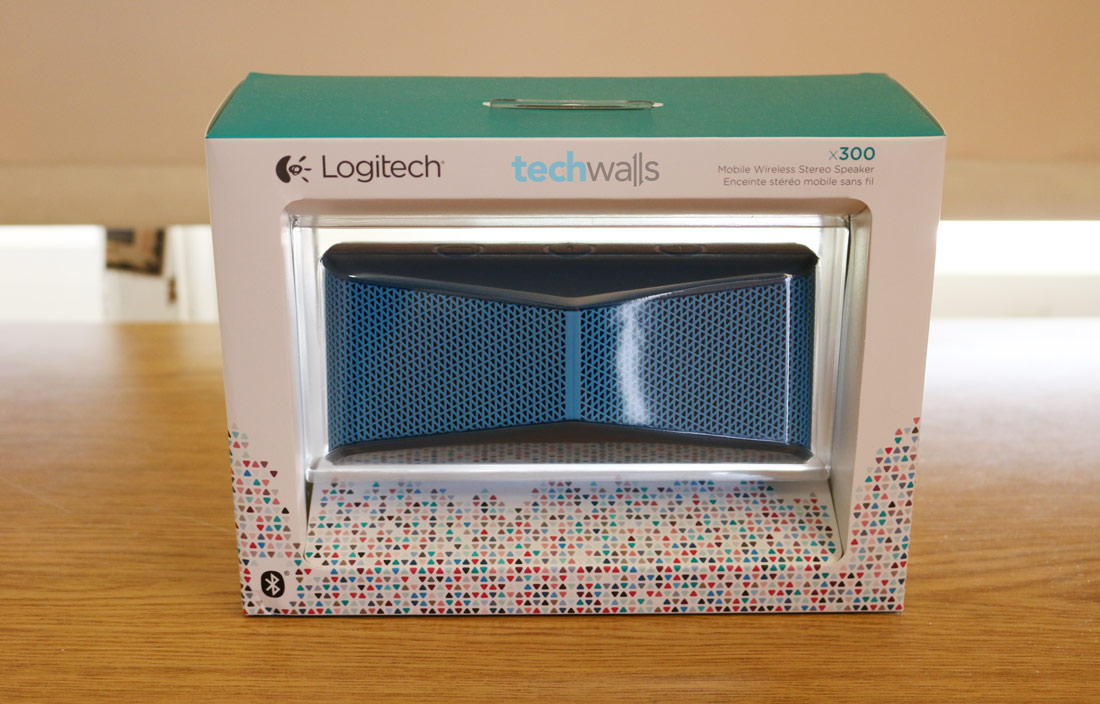 My review unit is the Blue one, the speaker is available in some other colors like Red, Black and Purple. Out of the box, I'm quite impressed with its original design. It is hard to describe the shape because it is not cylindrical, rounded or squared at all. It seems to have a cylindrical shape but the back is bent backward to create a stand for the speaker. The metal grille on the front is also beautiful with a zigzag pattern and it is wrapped around 2 sides as well. As the X300 has angled drivers to expand the sound, you can also see the grille is not just a flat piece.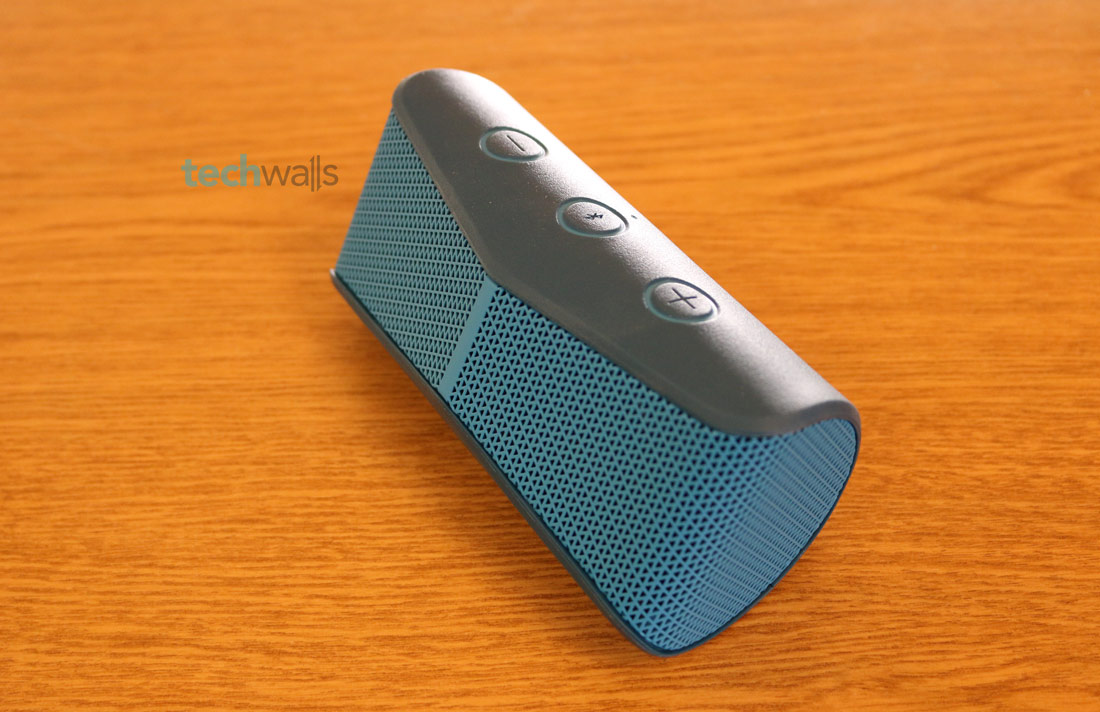 In an effort to create a simple and gorgeous design, Logitech places just 3 buttons on top, which are volume up, volume down and Bluetooth buttons. Power button is placed underneath and it might be difficult to see because the button is integrated seamlessly into the back. The 3.5mm auxiliary input port and mini-USB port are also put on the back.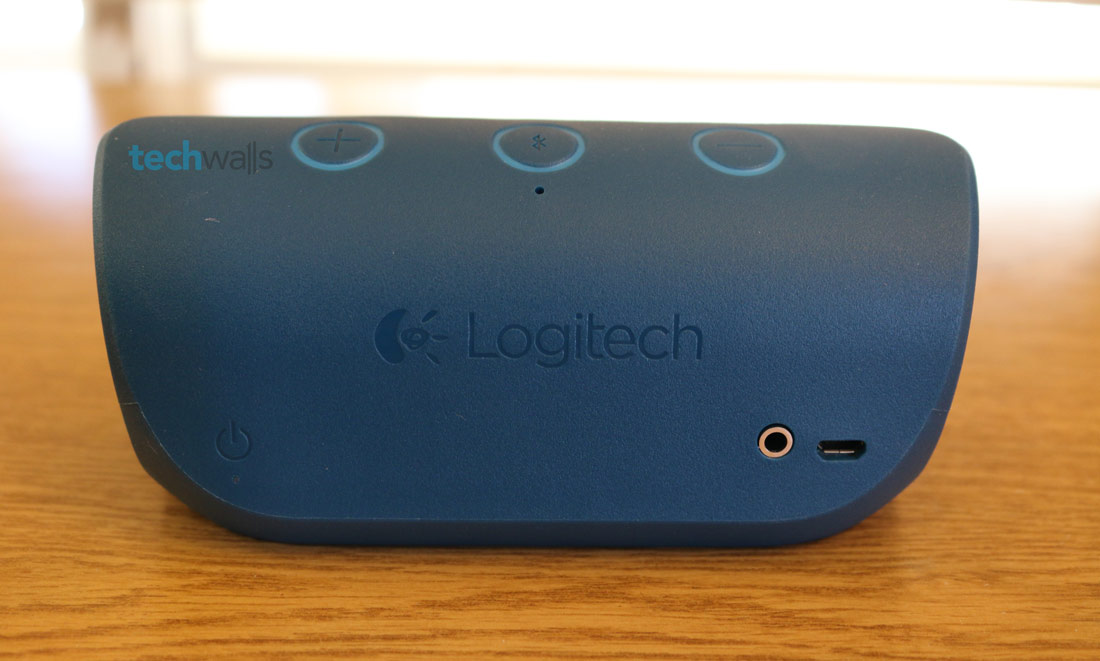 Right under the Bluetooth button, we can spot a small hole which is the built-in microphone. Therefore, you can use the speaker to receive phone calls. When there is an incoming phone call to your smartphone, you can answer directly with the speaker by pressing the Bluetooth button. To end your phone call, just press the same button and hold for a few seconds. Then you will be able to continue enjoying music. I don't use this feature much because of privacy reasons, however, this is always a nice feature to have. At least, its quality is much better than loudspeakers of smartphones.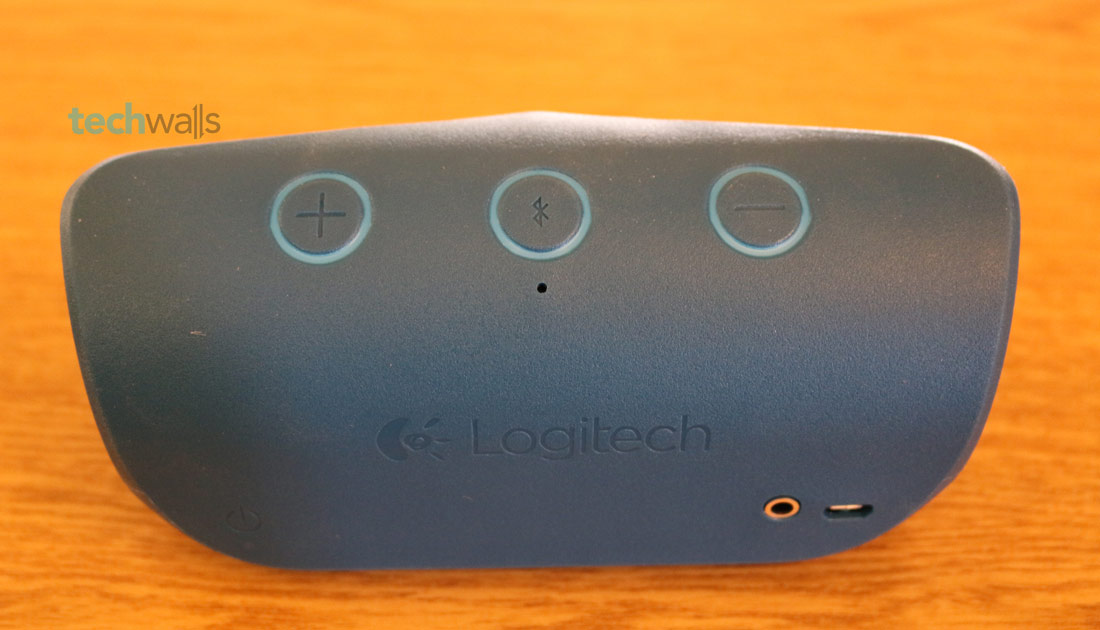 I'm disappointed the most with the battery life. The X300 could last just about 4 hours with a full charge. It is at the same battery level as the much smaller JBL Clip. Besides, there is no battery indicator to show current battery level, so you will only know the battery is dying when the indicator below power button changes color.
Audio Quality
The Logitech X300 is designed to be placed horizontally or vertically, however, I prefer laying it down for optimum stereo sound. At first, I'm very impressed with its audio quality when playing some pop and classical tracks. The sound is crisp and clear, and the amount of bass is overwhelming. I also see advantages of the new design and driver placement. The two angled front drivers and side-firing bass radiators perform really well. The result is a deeper bass and better soundstage. I even prefer the sound over that of more expensive speakers like UE BOOM.
The speaker only shows some problems when I play some heavier tracks. There was some noticeable distortion when I played "Tundra" by Amber Rubarth, particularly when the song reached its low notes. Then I played "Memory" song by Il Divo, on the verses where the sound isn't as full, the quality is amazing, but on the chorus, the volume level is reduced automatically because the speaker can't handle that much. This could be due to the digital processing unit to avoid distortion but I don't really like it. I saw the same issue with bass-heavy tracks, however, notice that it only happens when you crank up the volume.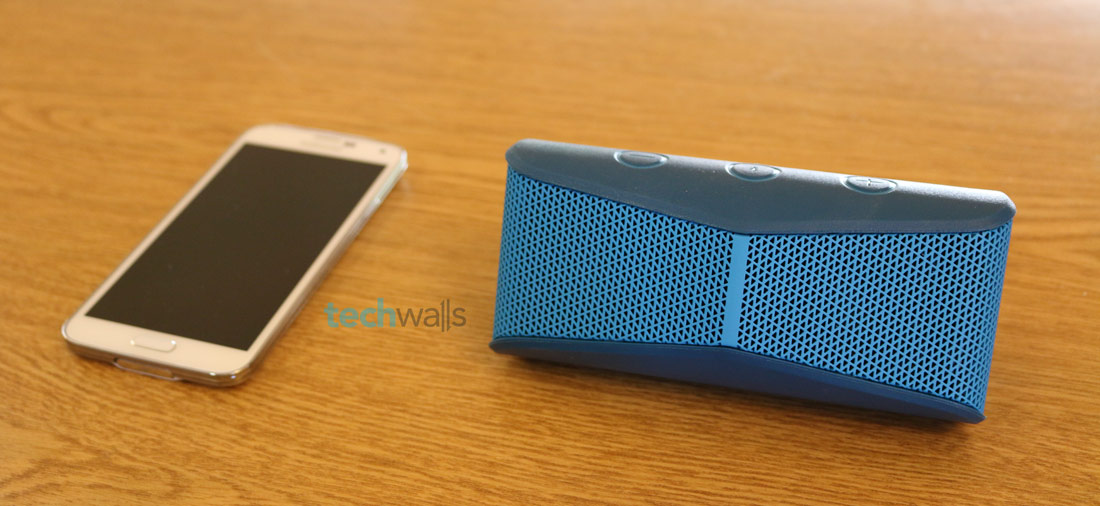 Conclusion
Pros
Compact design with impressive build quality.
Sound is bright and beautiful.
Great soundstage for a portable speaker.
Midrange tones are crisp and clear.
Bass sound is good.
Hands-free phone call feature.
Cons
Distortion at very low notes.
Sound is processed to avoid distortion.
Low battery life.
In my opinion, the Logitech X300 stereo speaker almost has no competition at this price range. The design is eccentric and the sound is beautiful. We totally recommend this product.
Disclosure: We might earn commission from qualifying purchases. The commission help keep the rest of my content free, so thank you!