It's summer time and we've got a lot of new portable wireless speakers being announced. We travel more in summer, so we all want a good companion for our smartphone or tablet to beat the silence.
JBL Clip is the newest wireless speaker from JBL and this is a successor of the popular JBL Micro II. What's new on this speaker and how does it perform compared to its predecessors and other competitions? Read my in-depth review of the JBL Clip below.
Overview Video
Design and Features
Out of the box, you will can find only the speaker and a USB cable. There is no carrying pouch or wall adapter, but the simplicity makes sense. This is a palm-sized speaker, so I can easily hold it in my hand and it can also fit in my pocket. Moreover, you can see an important improvement of the speaker is the integrated carabiner on the top, so you can hook it anywhere like on your clothes, backpack or bag. Therefore, there is no reason to use a pouch here.
We can find a lot of similarities in design of the JBL Clip and Micro II. In my opinion, JBL Clip looks better with some refined changes. As I mentioned, the carabiner-style clip is a very useful enhancement.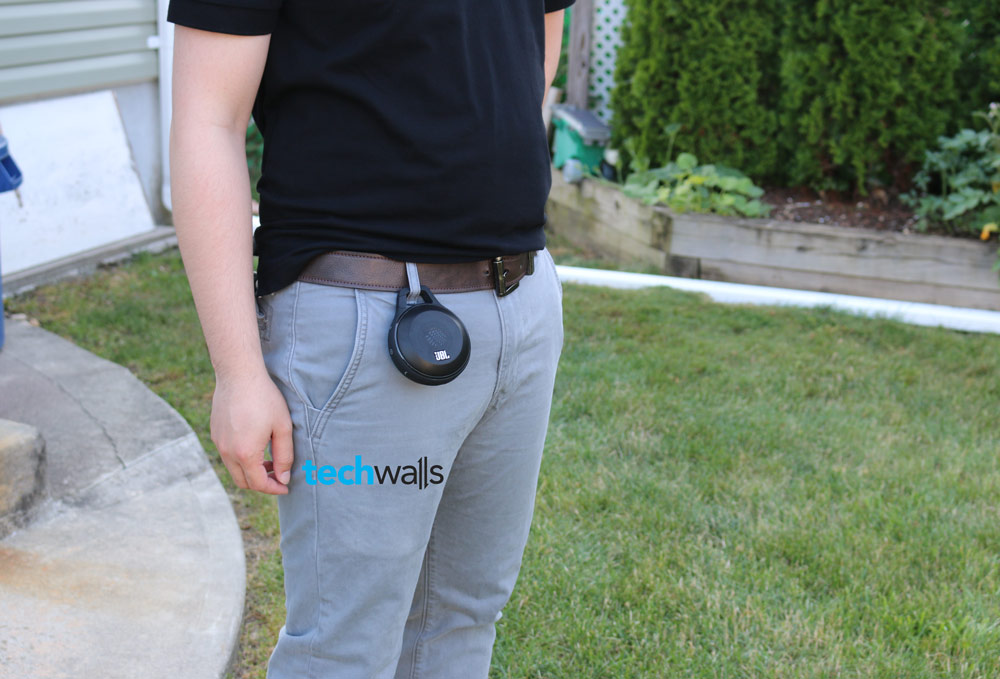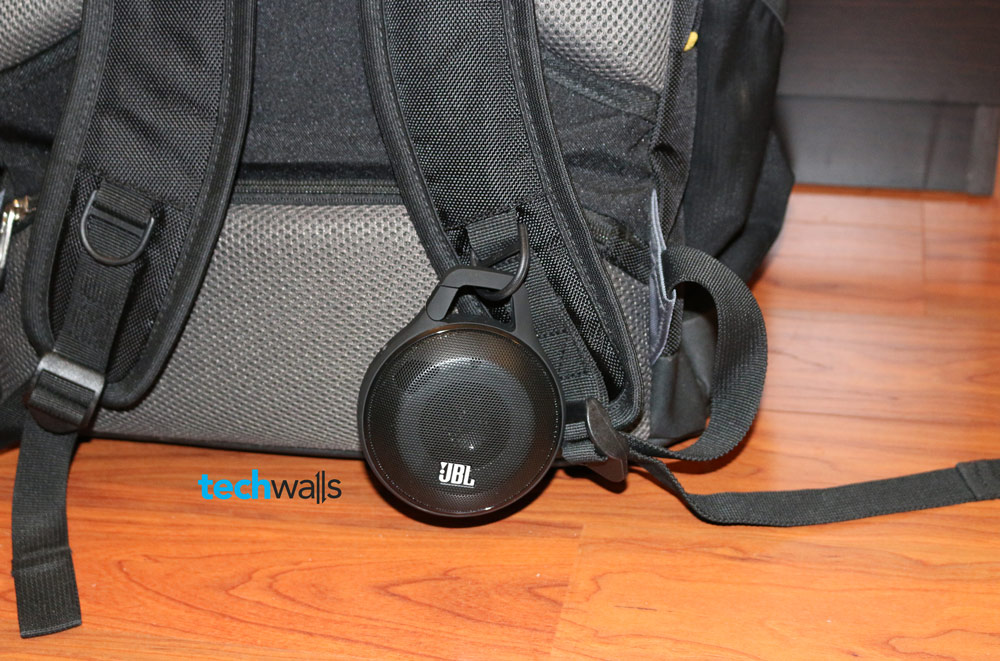 My review unit is a black version, you can also find some other colors like red, blue, purple and grey. The perimeter of the speaker is covered with rubberized material and here we can spot some important functionalities such as volume buttons, power button, Bluetooth button, answering call button, mini-USB port for charging and a 3.5mm aux port to connect to multiple speakers (daisy-chain capability). You can see status of the JBL Clip, like power, battery or Bluetooth connection on a LED indicator inside the front grille.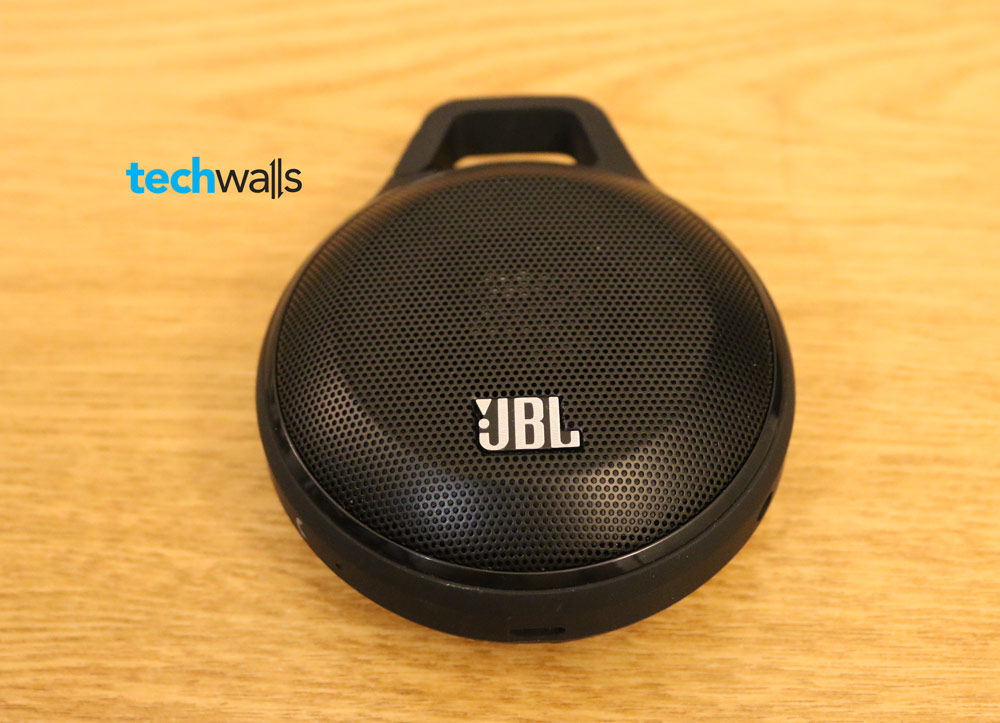 On the back, there is a hidden 3.5 mm integrated audio cable which is used to connect to audio sources. I don't understand why the cable doesn't work well for me, the sound becomes quite small when I connect it to my devices. Fortunately, I don't have that problem with Bluetooth connection.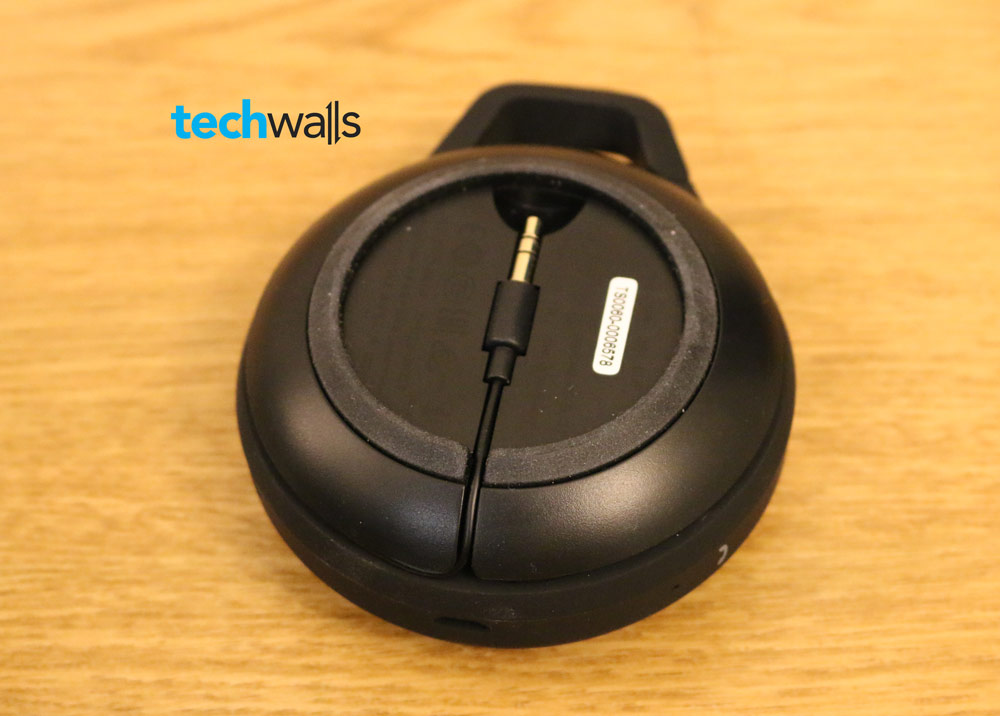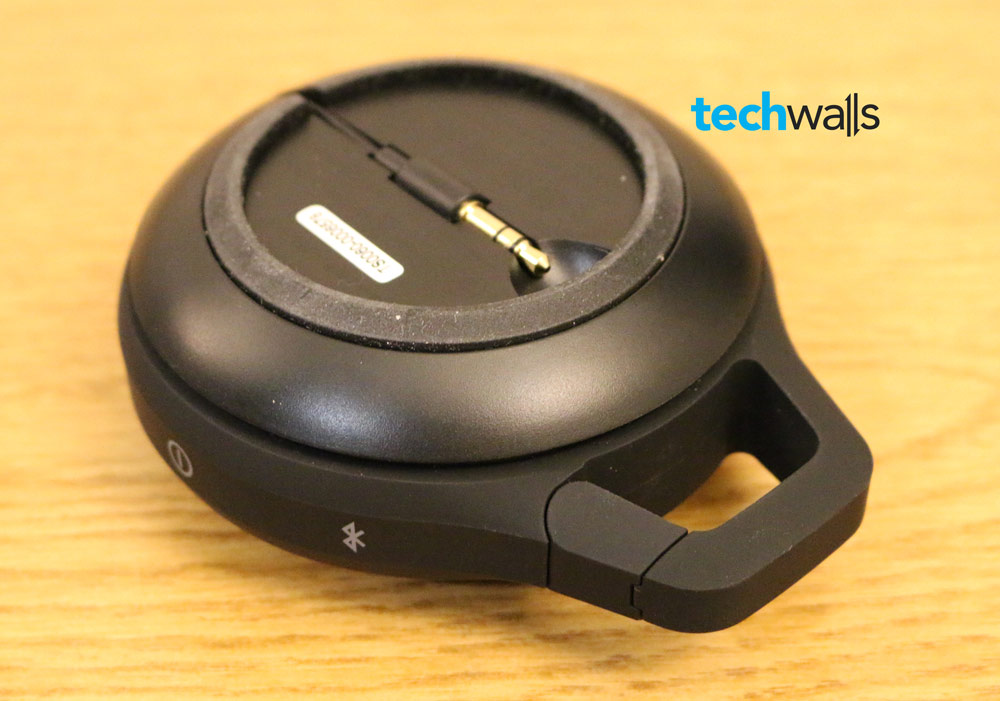 In terms of battery life, the JBL Clip is as good as its predecessor and most palm speakers out there. It is rated at 5 hours, however, when I used it at volume level of around 80-90%, the speaker could last for just about 3 hours and a half. A full charge takes more than 2 hours.
JBL Clip also comes with hands-free speakerphone function, you will be able to take phone calls and talk to your friends using its built-in microphone.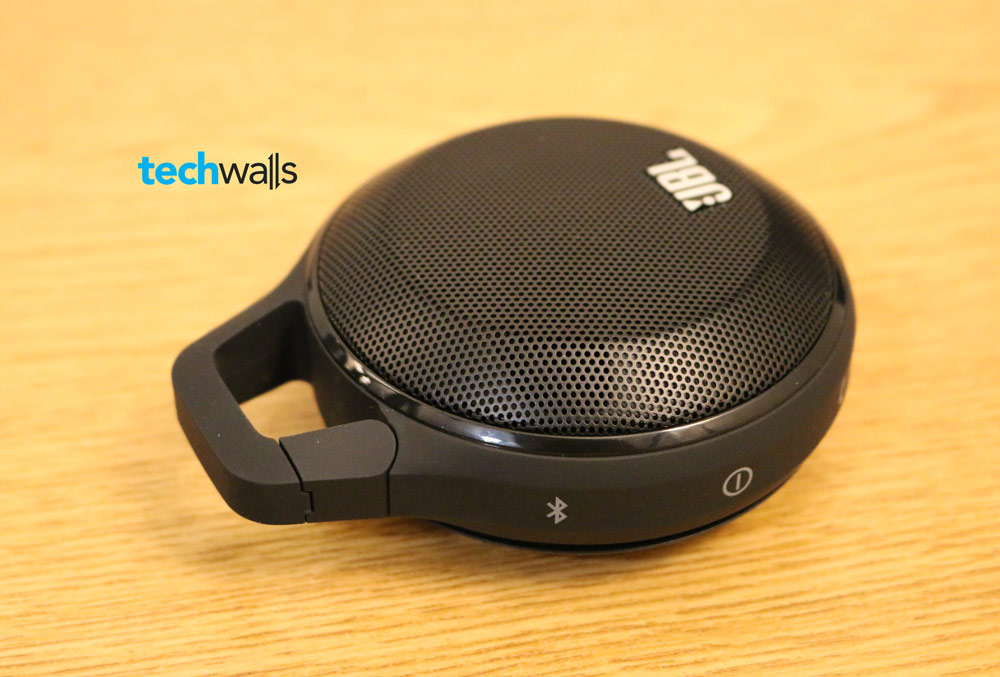 Audio Quality
I'm quite impressed with the sound produced from this tiny speaker. My first impression is its volume level. Although the Clip has only one 40mm driver, I couldn't imagine how it could produce a very loud sound and keep the balance between highs, mids and lows pretty well.
JBL Clip's sound is quite similar to the Micro II, it still retains a clear sound signature. The mids are amazingly crisp and clear, so I really had a good time using this speaker to listen to pop, acoustics and watch Youtube videos. Of course, this is not an audiophile-graded speaker, but it is more than enough for basic needs.
Last but not least, the speaker includes a built-in bass port and that's the reason why it can produce quite a decent bass response. The sound is very warm thanks to the good bass. However, this is mostly upper bass, therefore, it doesn't perform really well on bass-heavy tracks. When I turn the volume up to nearly maximum, I easily can hear distortion at the low frequencies.
Although the sound has some limitations like distortion at high volume, dry sound, and lack of details, the overall audio quality is great for a speaker at this size.
Conclusion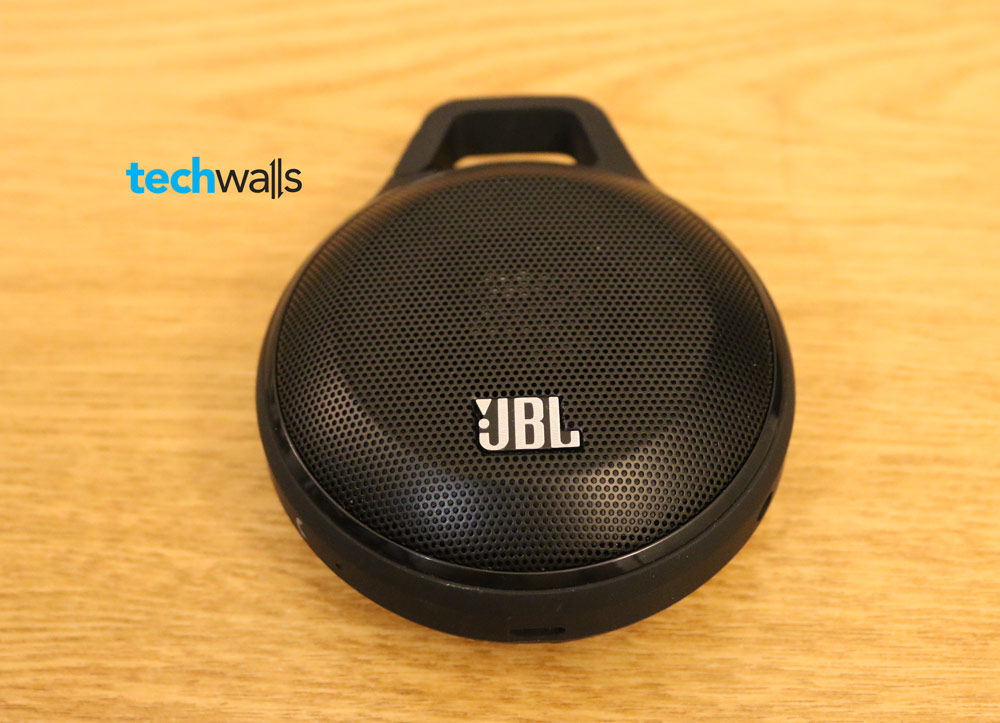 Pros
Clean, portable and durable design.
Hands-free speakerphone function.
Sound can fill up the room.
Decent bass.
Cons
Connection via audio cable doesn't work really well.
Distortion at high volume.
Dry sound.
The JBL Clip is available on Amazon for $49. I recommend this product because it is a good companion with my phone, I can just hook it to my backpack and I will be able to improve the sound from my phone anywhere, anytime.
Disclosure: We might earn commission from qualifying purchases. The commission help keep the rest of my content free, so thank you!