The latest rumors about LG is that we might get a chance to see their new phablet from LG Pro series, the LG Optimus G Pro 2, on MWC in February.
The phablet will be equipped with a 6-inch screen supporting a resolution of 1920 x1080 full HD, Snapdragon 800 which we all are quiet familiar with and 3 GB of RAM. This specifications are really different from the last one that said that the phablet will have a 5.9-inch quad HD display and will support a resolution of 1440×2560, but it can be both and we won't know for sure until we see LG reveal it on MWC next month with the latest version of Android Kitkat.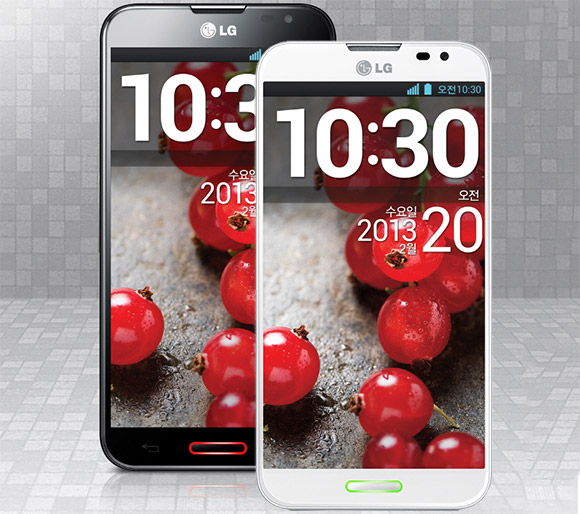 If the latest rumors came out to be true then it would be really disappointing to see LG sticking to the old technology while all the other flagship smartphones are getting higher resolution displays and usually that is the case with LG they always come out first with something new but looks like that is not the case this year but we are sure they have something amazing installed for their new yet to come flagship smartphone the LG G3.
With Samsung rumored to come out with their next-gen flagship smartphone the Galaxy S5 at MWC as well things are not looking good for LG Pro 2 as Samsung did sell a lot of smartphone last year with their S4 being on top and it will be the same this year as well as a lot of people are anxiously waiting for Galaxy S5 which would be a bad news for LG because they won't be able to do a lot of sales this year as there aren't many LG fans out there.
It's not like LG Pro 2 is not worth it, sure it is as a full HD screen and a Snapdragon 800 processor is not something that should be taken lightly but we were really hoping for new stuff from all the smartphone companies out there for the year 2014. As MWC is just a few weeks and hopefully most of our questions will be answered.
Disclosure: As an Amazon Associate, I earn from qualifying purchases. The commission help keep the rest of my content free, so thank you!