In the past year, I've seen a lot of new travel activities and services booking platforms and Klook is among the most popular ones. I also checked out some of their competitors like KKday but Klook has the most impressive interface and it is easy to browse and book services.
On the homepage, you can search by destination, activity or attraction. Besides, it will also show you some top destinations, popular activities, and curated suggestions based on seasons, festivals and interests. If you've already known your destination, you can just type it in and search for all available activities and services. I really love how they present all the content on this page.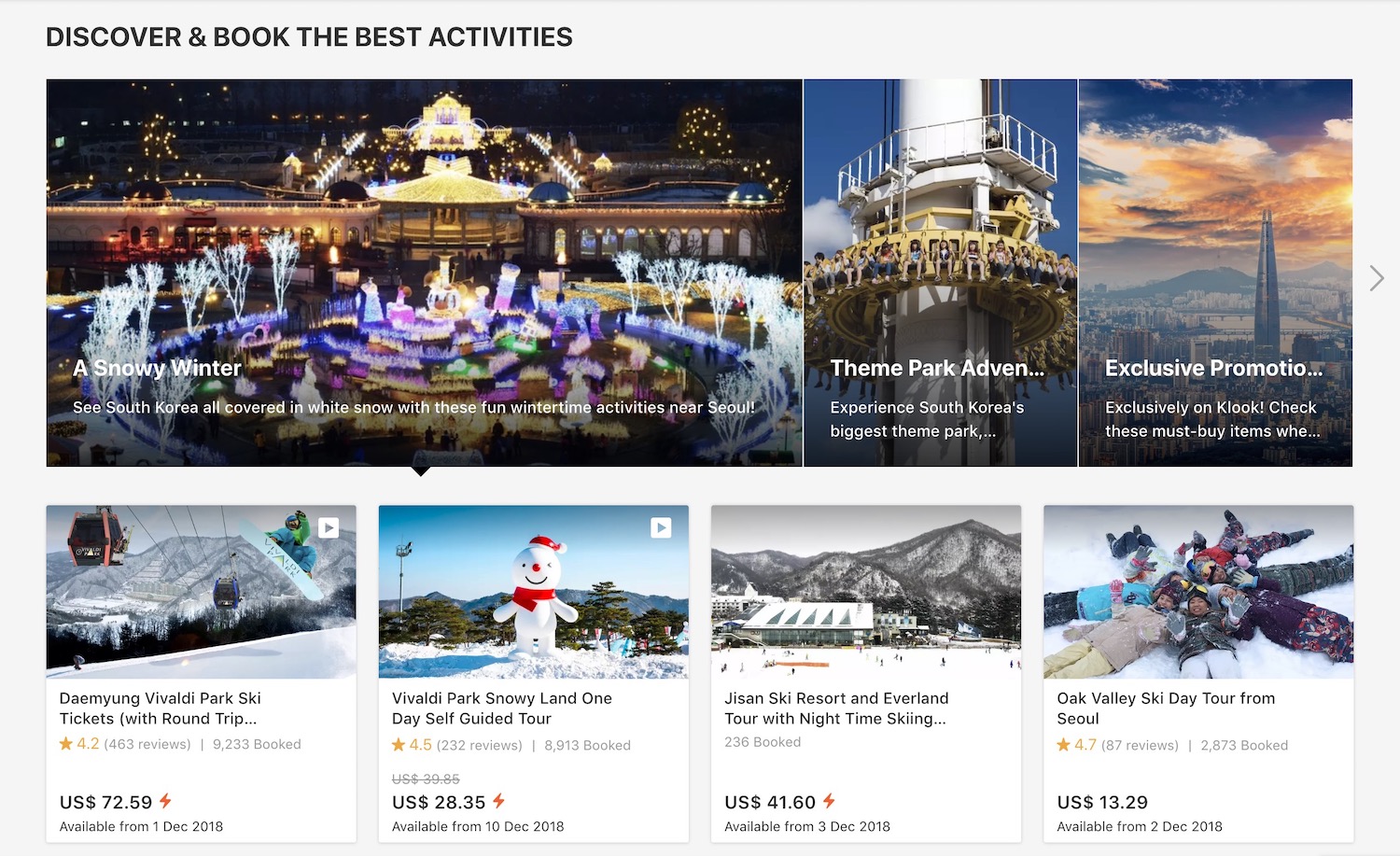 Instead of presenting all the available services in a list, you can see different sections for travel tips, popular activities, featured content and guides, and discover some interesting activities. I used the service for my trip to Taipei and it is very convenient. I booked a WiFi hotspot with included 4G SIM card, tickets to some attractions, and even vouchers at restaurants. You can also use the Klook app on iPhone or Android to book the service; The app is also helpful when you need to show the purchased tickets.
Everything went smoothly until we asked for a refund. We bought a ticket for Maokong Gondola, however, we couldn't use the service on that day due to bad weather. We arrived at the destination and there was a notice next to the MRT exit. That was a windy day and they decided to suspend the service.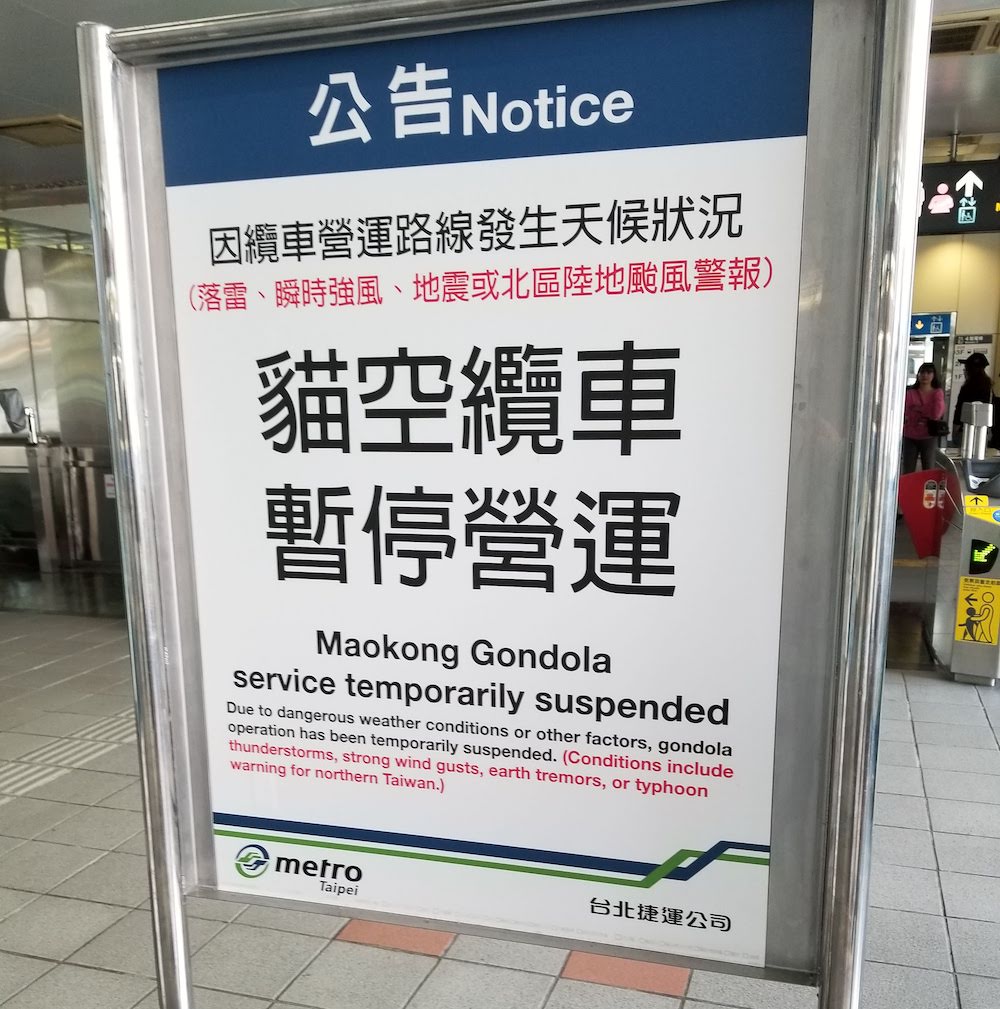 Later, I contacted Klook to request a refund and I was totally disappointed with the customer service. The support team is unresponsive and I had to wait 1-2 days for a response. The first email says:
Thanks for your patiently waiting. We have heard from our local operator that for the booking that we could not able to refund since you contacted us late and time is past. Hope your kindest understanding!
I explained the situation and provided the picture above to prove that I couldn't use the service. After a few days, I received another email:
With regards to your concern for the booking for Maokong Gondola Combo Ticket in Taipei. Please be advised that this is an open dated ticket and you may utilize the ticket on any other date just as long as it is with in the validity date of the ticket which is until March 31, 2019.
The customer service is really terrible. I left Taiwan and wouldn't come back here next year, so there is no way I could use the tickets. I sent another email asking for a refund but they never responded.
I had good impressions when booking services on Klook but the horrible customer service ruined it all. This is not a scam since I could use all the other tickets but I will try other services due to the bad experience. The average saving of around 10-20% is really not worth the time you have to deal with refunds.
Disclosure: We might earn commission from qualifying purchases. The commission help keep the rest of my content free, so thank you!