When was the last time you vacuumed your house? We all are so busy with work or school, so we want to spend the remaining time of the day relaxing or enjoying with our family and friends. I could just clean my house once a week or two, therefore, dirt, dust and hairs built up on my carpets and hard floors everyday. All rooms in my house become horribly dirty just a few days after cleaning up and I really hate the tedious vacuuming task.
I got rid of heavy and bulky vacuum cleaners like Dyson Cinetic Big Ball Animal and used the cordless Dyson DC59 Motorhead. The DC59 is smaller and lighter, it really makes the work easier but still takes at least 10 minutes of my daily life. That's the reason why I was looking for a cleaning robot, an iRobot Roomba product came to my mind as it has been the most popular brand in the category for a while. In the review, we are going to check out the new iRobot Roomba 880 Vacuum Cleaning Robot.
Unboxing Video
Design & Features
Inside the box, there are the iRobot Roomba 880 with integrated iRobot XLife Extended Life Battery, 2 virtual wall lighthouses, 1 integrated home base, 1 remote control, 1 extra HEPA filter and batteries. Everything is ready to use out of the box, so you don't need to assemble anything, just insert batteries and plug the home base (charging station) to your power outlet. You might need to charge battery of the iRobot Roomba 880 before the first use.
The Roomba 880 has a plastic exterior and it might get scratches over time, but it looks quite sturdy and durable. I have used the robot for over a month and it hasn't got any problem.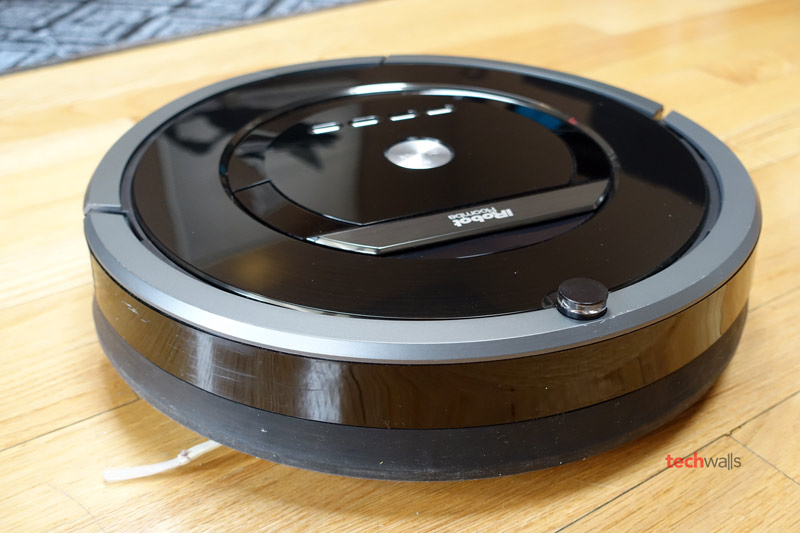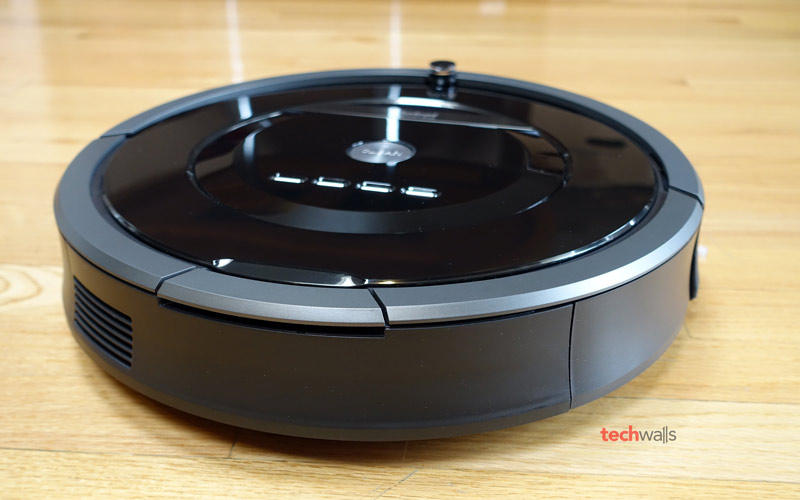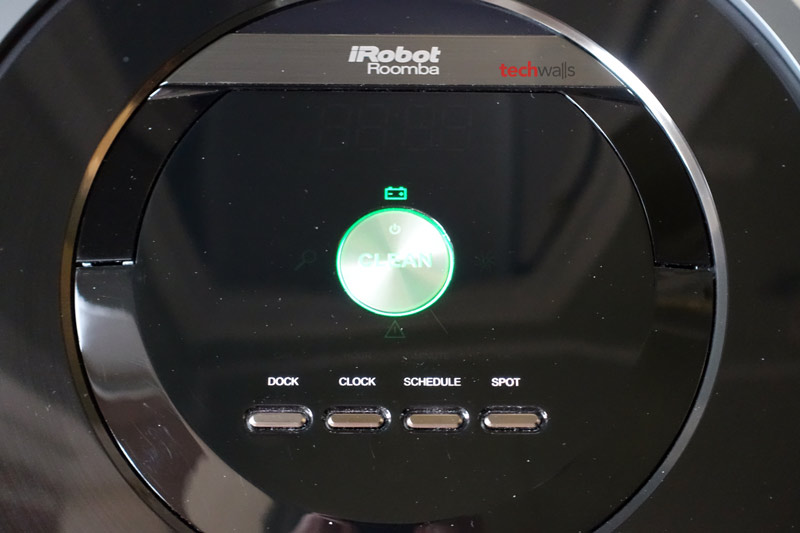 All main controls and indicators are placed on top of the vacuum. You can see a big Power/Clean button at the center, and 4 smaller buttons right below, including Dock, Clock, Schedule and Spot. Pressing the Dock button will send the vacuum to charging station, the Clock button is to set the time, Schedule button is to set schedule to clean your room automatically at a specific time and day of the week, the Spot button is to clean a local area of 3 feet in diameter.
The remote control has some identical controls like Spot, Clean and Dock. You can also manually control the vacuum to any place with the directional buttons on top. Notice that you can't set schedule with the remote control.
The Roomba 880 also comes with two virtual wall lighthouses. Those are extremely useful accessories as each can be used in two modes, Lighthouse or Virtual Wall. The Virtual Wall mode is to block an area that you don't want the vacuum to cross, the Lighthouse mode is to help your Roomba navigate between rooms and find way back to the home base for recharging. You should use them if your house has multiple rooms or you don't want the vacuum to touch your delicate furniture.
Performance
Honestly, I'm not really impressed with power of the Roomba 880. The amount of dirt and dust collected in a cleaning session is significantly less than my cordless vacuums. It is proved that the Roomba is not as powerful and effective as those bigger products. However, it is not too bad either. I love that it can reach every corner in my house. I don't really understand its cleaning pattern as it is quite different to how we do it. It might suddenly change direction but it will absolutely clean the whole floor. One cleaning session lasts about 30-40 minutes for my apartment.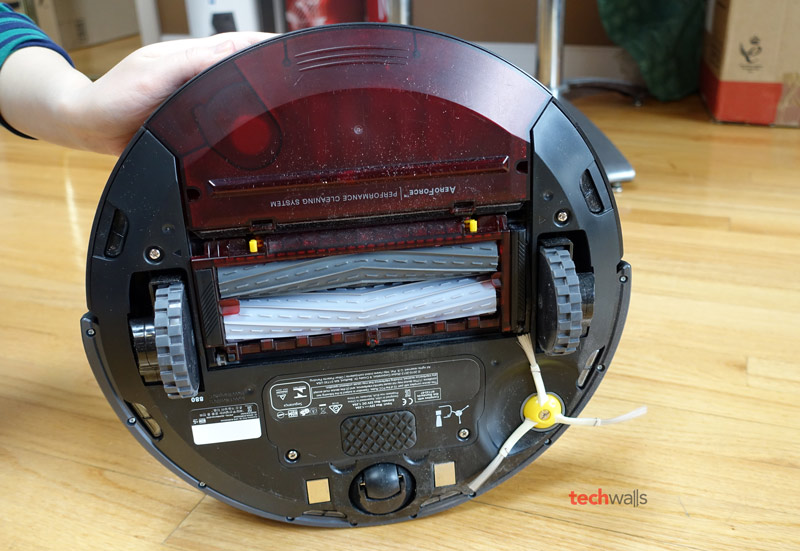 The cleaning section includes a spinning side brush and dual counter-rotating extractors. I'm surprised that I don't have to clean the rubber extractors so often, they seem to be free from hair tangles. I just needed to pull out some hairs from the extractors once in the last month. The side brush also got stuck with hairs once and it made some noises, I just removed the hairs and it will work again.
Besides, I'm pretty amazed at how it can climb from hard floor to carpet and run through wood floor transition strips easily. In those cases, the wheels on the bottom can adjust fairly well, so the iRobot won't detect them as obstacles and won't change the direction.
The Roomba can automatically come back to the charging station when the session is completed or when it is running out of battery. This is very helpful as I almost can forget about cleaning the floors, now it can turn on, turn off and recharge automatically.
The Roomba 880 can clean floors only, so you might need another vacuum to clean areas that it can't reach. I myself still have to use the Dyson DC59 to clean my sofa, crevices in my kitchen or top of my furniture. Fortunately, the Roomba 880 has already done the hard work, so cleaning the furniture won't take me as much time. I find the combination of a cordless vacuum and the iRobot Roomba perfect for me at the moment, and it really makes my life easier.
Conclusion
Pros
Very easy to use
Tangle-free brushes
Set schedule to run the vacuum automatically
Cons
Small collection bin
Not as powerful as bigger vacuums
The iRobot Roomba 880 Vacuum Cleaning Robot is available on Amazon for $699. I absolutely recommend this product as it saves me a lot of time and I almost can forget about vacuuming now. You can also check out Roomba comparison of 2018 models here.
Disclosure: We might earn commission from qualifying purchases. The commission help keep the rest of my content free, so thank you!