iPhone 5 was the most anticipated handset of the year but it couldn't be announced like all of us expected. After the introduction of iOS 5, people thought that the iPhone 5 will be available at Apple Fall Event but it couldn't. Apple had to postpone the release as manufacturers couldn't provide enough components and Steve Jobs couldn't continue the development because of his bad health condition. Moreover, according to some reliable sources, Steve also worried about the fragmentation of the iPhone's line if the iPhone 5 is released this year.
I heard some rumors of the iPhone 5's prototype a few days ago and found some ways to confirm the information. I asked my friend, a developer of a popular game studio, about the device and he said the rumors are absolutely true. He had hands on the Apple's prototype and it is very possible to be the iPhone 5. Unfortunately, he can't provide me some pictures because it will violate the company's policy and he could be sacked.
Anyways, we could know that Apple is developing the next generation of iPhone and it could be go out early next year (maybe at the same time with iPad 3!).  So, are the rumors about a device with bigger screen and slimmer design real? Let's check out the look and tech specs I've collected from the prototype.
iPhone 5 Prototype
– The bigger screen is real, the iPhone 5 prototype sports a 4-inch screen (the same size as Samsung Galaxy S screen). This is also the reason that Steve Jobs didn't want to release the device sooner, he didn't want to fragment iPhone's line with different screen sizes.
– Aluminum back cover like on iPad 2.
– Apple can use liquid metal to make iPhone with more colors. Moreover, the color won't be damaged even after scratching.
– The Home button is not a physical button, however, we can still touch and hold it to restart the device.
– Slimmer look like we expected.
– The battery is very bad.
– Its performance is much better than the iPhone 4S, it could be the first iPhone powered by Apple quad-core A6  processor.
– a 10MP primary camera.
– Siri is renamed to Assistant.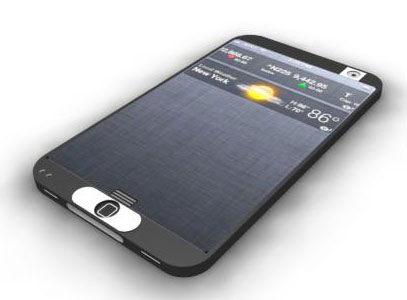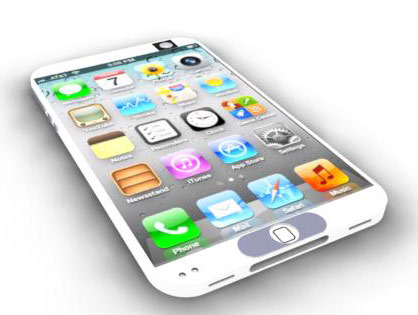 (Pictures via Alexander)
With all the features revealed, we have more reason to ignore the not-so-good iPhone 4S and wait for the new iPhone 5. Do you think so?
Disclosure: We might earn commission from qualifying purchases. The commission help keep the rest of my content free, so thank you!