According to DigiTimes, a Taiwanese news site which is to say at the very least extremely rumor centric, Apple may have plans to not only release 2 iPad's this year but to have 2 different launch dates as well. Before we start however it must be made apparent that this is not hard fact but rumors and inferences based on evidence, and thus should not be taken to heart when considering business or even just personal pleasure.
Moving on to the specifics, the rumor is essentially DigitTime trying to convince readers that Apple is planning on launching 2 different iPads on 2 different release dates. So far they estimate the first release to take place sometime in March and the second in October. Apple is stocking up on the required necessities in order to build these 2 variations of the iPad, whether this is true however is not certain.
To be completely fair, their evidence is actually quite supportive of their claims, but even so many are still hesitant to believe the rumor and rightly so. DigiTimes claim of Apple successively releasing 2 iPads, the iPad 3 and 4 one after the other is hard to believe for any manufacturer and that goes double for Apple considering their history. Think about it has Apple ever not "taken their time" on projects? The thing is though even with all these arguments in place the rumors is definitely still plausible taking into account DigiTimes rebuttal, they argues their point by saying that the March release will be in order to preserve their dominance over all the lower-priced tablets entering the market, and that the October release later in the year will be to counter Microsoft's Windows 8 which is also aimed at tablets.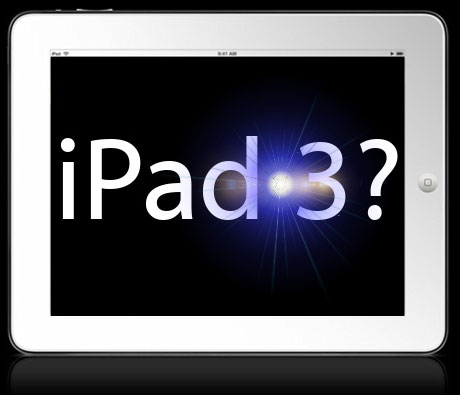 Further proof supporting the report is that it closely resembles a rumor that has actually gained quite a lot of traction, the rumor stated that Apple was planning to release 2 new models of the iPad however the 2 models would be released together rather than apart and would both be unveiled at Macworld's iWorld conference. Also the fact that Apple is planning on hosting a conference of their own might play into DigiTimes latest rumor as well.
In the case that this rumor ends up being true there is really only one question that at the end of the day would still be relevant. What's the difference between the two tablets and how much can they change within a few months? Although DigiTimes has been quite vague in discussing the iPad 4 and only states that it will have far superior hardware specifications to the current iPad, they have once again claimed that the iPad 3 will get a new high definition display and longer battery life, both of which have been rumored numerous times and are common upgrades in most new generations of Apple products. However in the case of the display, some were even expecting it to arrive with the iPad 2 which definitely adds to the credibility of the report. Also on a totally unrelated note many sites are speculating on a new higher quality camera being integrated into the iPad 4 and possibly the 3, although this was not part of DigiTimes' report.
This new claim joins many others of similar speculation, however, they has executed it a lot better than most and has given evidence to support every claim. Although loopholes are still present like in any rumor this is definitely one that we may see in action in the near future.
Disclosure: We might earn commission from qualifying purchases. The commission help keep the rest of my content free, so thank you!