College can be one of the most amazing experiences of a young adults life. The first time they are able to assert their new status as a young adult comes with as much excitement as it does responsibility.
The desire to want to meet new people is coupled with the responsibility of having to ensure you don't miss a class or important deadline. Since parents aren't going to be there to ensure we are in line, our iPhone apps will have to fill in. Here are ten iOS application to give you to helping hand you'll need.
Wunderlist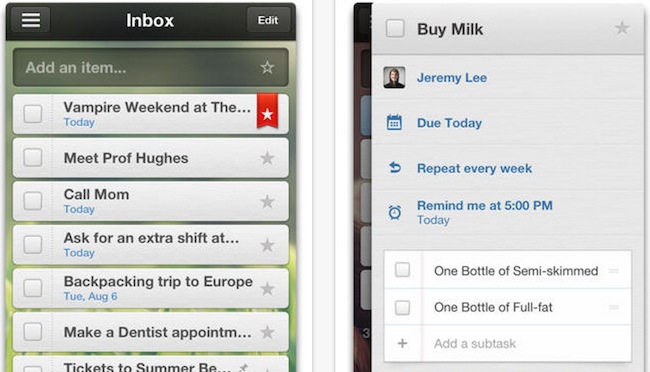 Wunderlist is one popular application on our list because of the usefulness of it both inside and outside of the classroom. The application allows you to make to-do lists as well as micro lists within a task. If you pay the extra monthly fee of $4.99 or yearly fee of $49.99, you can share tasks with other individuals. However, if you use Wunderlist for free, you'll enjoy a majority of the features that make Wunderlist great.
Find My iPhone/Friends
That party last night was fun, up until you found out the next morning that you lost your iPhone. Loosing your precious device, or even getting it stolen, is more of a risk than ever while in college. Find My iPhone is the must have application for any iOS user out there. The application allows you to get the location of your lost iPhone, lock it if it gets into the wrong hands, and even perform a remote data wipe to clear all of the data.
However, you may find yourself more likely to loose your iPhone in your dorm than it being in the wrong hands. Find My iPhone has you covered too. All you have to do is go to iCloud.com, login with your Apple ID attached to your iPhone, and play an alarm that will sound even in silence mode to help you reunite with your iPhone.
Find My Friends is an even more useful tool. The application allows you to share or view the location of your friends and family who are also fellow Find My Friends users. This is great to ensure that your friends are safe after a party when walking back to the dorm, or to even schedule an impromptu meet-up. Find My Friends allows you to fully choose with who and how you share your location, putting privacy first and foremost. Both applications are free and available in the App Store.
Yelp
Being in a new town can be different for any individual. Even as a college student, you'll want to explore life outside of campus. From the student of a small college campus in the middle of rural America to a Stanford freshman, there can be something to explore somewhere. Yelp is the perfect tool to allow you to become more aquatinted with your new home for the next four years.
Personally, I knew I wanted to ensure that a quality coffee shop and bagel shop was near by. Searching around Yelp, I read reviews and looked at their menus. If it appealed to me, I bookmarked it in the app to check out once I'm in town. Yelp can also help with everything from finding a quality dentist to even a car mechanic.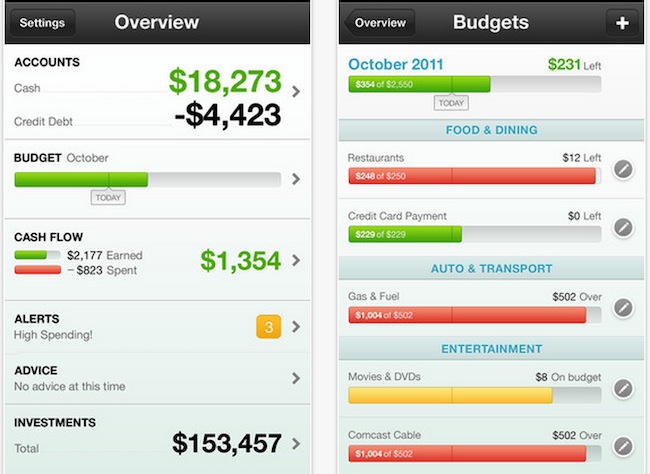 In the past, your parents may have helped out somewhat with your finances. For some people, they might have even had a significant impact on their finances. But now that you are in college, it is harder than ever for anyone to simply call up their parents when things get tough. As a young adult, you are now responsible more now than ever for how you handle your money.
That doesn't mean you have to be out in the cold. Mint for iOS is an application that allows you to get in control of your money through informative graphs. Simply connect your financial accounts to the app, then see how much money is coming in, coming out, and even tips for managing your money. This is all for free!
Evernote
Evernote is the hottest productivity application on the market. The application allows you to create notes, clip from websites, add photos and audio, plus many other features. This, in return, allows you to create spectacular notes that makes studying a breeze and content absorption more productive. The ability to also bring on other note editors through note sharing allows Evernote to be a great group studying tool as well.
HopStop
Most colleges have some form of a discount program for students to ride transit at a reduced price. Because you may be in a larger city than you're used to, the public transit could be a bit better than what you're used to. Why not take advantage of it? HopStop is a great tool to know when and where to catch the next light rail or bus, as well as the full cost.
Tinder
Meeting people in college is probably the second most important thing about your time there, after hitting the books of course. But if you are studying in a college of tens of thousands of students, it can be nearly impossible to meet everyone. Tinder is the application of choice for individuals in college looking to build a friendship…or something more. The app works by flipping through photos of individuals in your area. If they appeal to you, you'll click that you're interested. Others will be doing the same thing if they encounter your photo and if you're both a match, you'll be notified!
Let us know in the comments below what app caught your attention the most.
Disclosure: As an Amazon Associate, I earn from qualifying purchases. The commission help keep the rest of my content free, so thank you!