With the Internet becoming increasingly popular, it's becoming harder and harder for consumers to go without it. Of course, just a few short years ago this was a different story as typically, to be on the Internet, you had to be at home. Nowadays, with such highly advanced mobile phones like Apple's iPhone and Google's Android.
In fact, these devices are so highly advanced that they are able to do virtually everything that a normal computer can. Of course, while you can manage your taxes, balance your checkbook and even make a website on your phone, that's pretty far from what normal people use it for. Young people and adults alike have become quite addicted to their phone. This, of course, is due to the emergence of social media. Thanks to Internet-connected mobile phones, people can keep their eyes glued to social media and be updated on every single move their friends make.
Is this a bad thing? It depends on whom you ask. However, you would be hard-pressed to find a tech-savvy modern age person who wouldn't want to have as much cell phone connectivity as possible. Unfortunately, despite wireless service providers doing their best to provide as much coverage as possible, sometimes they fall short. In fact, in many places around the United States there is no coverage whatsoever making it very difficult for cell phone users to function. Luckily, for those who have a weak signal, there is still hope.
Get a Cellphone Amplifier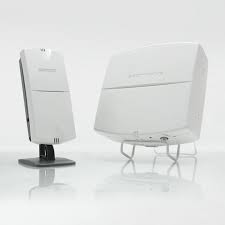 If you are getting a weak signal, several dropped calls or potentially even no signal at all, getting a cell phone amplifier may be the proper choice for you. Several companies sell many different types of amplifiers. Not only do they sell these devices for use in the home but they also sell them for use on boats, in RVs and things of that nature.
Read also: Amped Wireless REC10 WiFi Range Extender Review
The way a cell phone amplifier works is very similar to how a satellite works. They have an antenna, much like a cell phone, but this antenna is much more powerful than a regular cell phone. Thanks to this powerful antenna, these amplifiers are able to pick up weaker signals and then broadcast them in a small area. In other words, a cell phone amplifier is essentially a very small cell phone tower for your home, RV or boat. While this is a great concept in theory, you should definitely check with a professional before jumping in. These amplifiers can be quite a bit of money and they may not work for your location.
Switch Carriers
If buying an amplifier isn't for you, there is another option – albeit not the best option. This option is, of course, to change wireless service providers. If you're in the United States, for example, and on AT&T, perhaps switching to Verizon may produce a better signal. This is due to the fact that the wireless service providers all have different cell phone towers that are not always compatible with one another. An easy way to check if this will benefit you is to head to your wireless service provider of choice's website and check out their coverage map. You will be able to see if they are rated for covering your area.
Disclosure: We might earn commission from qualifying purchases. The commission help keep the rest of my content free, so thank you!