Blogs have become the tool of online expression for netizens of all age.
But it doesn't matter if you are a teenager pouring your grudges out in a blog or a sexagenarian posting about the bliss of post-retirement life, we all want our blogs to be read. In order to take blogs to a greater audience, we need to get it indexed in search engines. By indexing, your posts will appear on search engines almost immediately after publishing, which takes up to a week for un-indexed blogs.
Ping
Usually when a post is published, your blog is automatically pinged. However, for new bloggers, it would do you no harm to try out a pinging service. You can use Feedburner, Feed-Squirrel, FeedAdage, OctoFinder or Pingo-matic, all very popular with professional bloggers. Keep pinging new pages if you add some to your blog. You can use Google Ping list too. It informs the search engine every time the blog is updated. You can manually ping too. The search engine spider identifies the blogs and indexes it based on the latest post. So if you do it manually, you have to keep at it regularly.
Social networking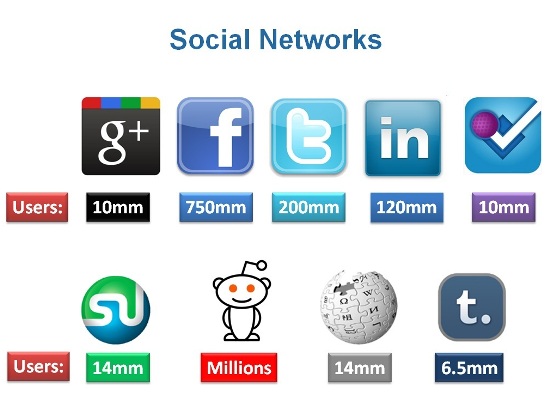 Social networking has emerged to be a powerful tool of propagating any website. Blogs can be brought to attention of the cyber masses with the help of social networking. In order to get your blog indexed in search engines, you have to sign up on different social networking websites with the same username as the blog. Twitter and Facebook accounts help especially because the users on these sites are usually very active. Incorporate the Twitter and Facebook accounts with your blog so that every new post automatically generates a notification on the websites. Google Plus is very helpful in getting your website indexed. It has a personalization feature which is very useful for bloggers. Digg is a prominent website which brings blog posts quickly to Google's notice.
Add sitemap
If you are aware of how search engines work, you will know that each have a crawler or search engine spider actually indexes web pages. If you add a sitemap to your blog, it will provide a map for the crawler to follow. This allows the search engine crawler to index your blog much faster. You can build a sitemap using webmaster tools of the blog histing site you use. After completing the sitemap, submit it in Google Webmaster Tools, Yahoo Site Explorer and Bing Webmaster Toolbox.
Blogging hubs
Google Panda algorithm has compromised ranking of several blogs that derive most traffic from search engine listings. The Google Panda algorithm has been updated several times to nullify all the bypasses website designers figure out, so trying to find a way around it is futile. So, it is wise to seek help of blogging communities to maintain your blog's traffic. For this, submit your posts in Blogger, BlogInteract, BlogEngage, IndiBlogger, Blokube etc.
Submit articles to directories
If you have a passion for writing objective and informative articles, give article directories like Ezine a try. The best thing about article directories is that you can showcase your writing by posting on any topic under the sun. So, it is best to submit an article on the topics that are usually dealt in your blog so that you can promote your writing abilities and your hold on the subject at the same time.
Backlinks and SEO
Backlinks are those links which direct to your blog or posts. Backlinks are crucial because it is held in high esteem by the search engine crawler. Websites that have more backlinks pointing to them get indexed more quickly. Search Engine Optimization (SEO) also helps the crawler give your blog a better rank. For this, you can pepper your posts with relevant keywords. Adding images and videos help too; although they aren't indexed by the crawler, they appear in image and video searches if their tags are searched. You can also guest post or comments in blogs of your niche and add a link to your blog with each post.
These are some very easy tips to get your blog indexed in different search engines. If you follow them and revisit the steps as regularly as necessary, you will definitely see the pageview counter running fast.
Disclosure: As an Amazon Associate, I earn from qualifying purchases. The commission help keep the rest of my content free, so thank you!