If you are a Connecticut resident and want to buy a Tesla EV, you might be disappointed because the Transportation Committee won't vote on any bill that would allow EV manufacturers like Tesla to sell directly to customers in the state, at least until next year. In this article, we are going to discuss why they make it difficult to buy a Tesla; Besides, owning a Tesla is completely legal and I'll show you all the steps to get one.
Why Can't You Buy Tesla in Connecticut?
Connecticut requires car manufacturers to sell their vehicles through franchised dealerships. Tesla, however, has rejected this framework, and there are no franchised dealerships selling Tesla cars in Connecticut. There is a Gallery in Milford that allows you to test drive or service your car but you cannot order any used or new Tesla from here. Proposals to allow direct sales of electric vehicles have faced opposition from groups such as the Connecticut Automotive Retailers Association, which represents new-vehicle dealerships. Concerns have been raised that allowing direct sales could jeopardize the employment of workers in the state's car dealerships. In addition, some legislators who have dealerships in their districts have opposed direct sales, and bills that would have allowed it have failed to pass in recent years. Despite the state's goal of putting 125,000 to 150,000 electric vehicles on the road by 2025, as of Dec. 31, 2022, there were only 30,186 electric vehicles registered in the state. Proponents of direct EV sales argue that such change would not only increase EV usage in the state, but also bring other benefits including greater consumer choice, improved air quality, and economic growth.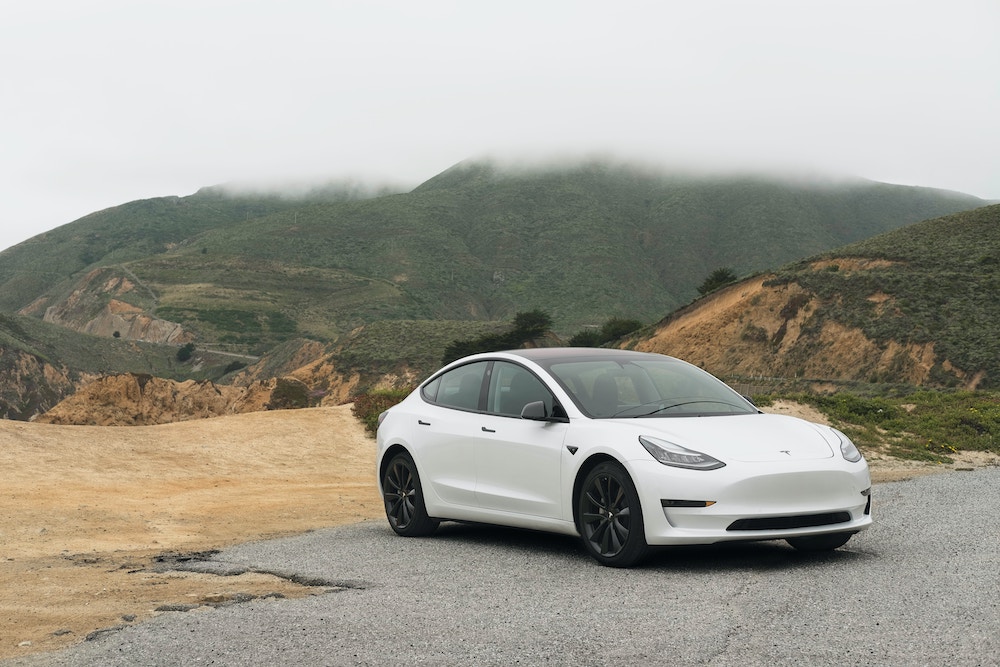 Steps to Own A Tesla In The State
You can lease a Tesla at the Milford showroom but you won't be able to purchase it, even at the end of the lease. While you can lease all Tesla models, the Model 3 and Model Y leases are not eligible for purchase. Moreover, you also can't purchase Model X and Model S vehicles delivered on or after April 15, 2022. Therefore, this is the only workaround that you can actually own a Tesla:
Step 1: Choose Your Tesla Model
Before you buy a Tesla in Connecticut, you need to decide which model you want to buy. Tesla currently offers four models: Model S, Model 3, Model X, and Model Y. Each model has its unique features and capabilities, so it's important to research each one carefully to determine which is right for you.
Step 2: Build Your Tesla Online
Once you have chosen your Tesla model, the next step is to build your car online. Tesla's website provides a simple interface that allows you to select the model, color, and options you want for your car. You can customize everything from the exterior color to the interior materials and even add features like autopilot and full self-driving capability.
Step 3: Submit Your Order
Once you have customized your Tesla and decided on the financing options, it's time to submit your order. You will be required to pay a non-refundable deposit to confirm your order. The deposit amount varies depending on the model, but it is typically around $250.
Step 4: Complete Your Paperwork
Once your order has been confirmed, you will receive an email from Tesla with instructions on how to complete your paperwork. This will include filling out a purchase agreement and providing your personal and financial information. You will also need to submit any required documents, such as a driver's license and proof of insurance.
Step 5: Arrange Delivery
Once your paperwork is complete, you will need to arrange for delivery of your Tesla. Tesla will contact you to schedule a delivery location, date, and time. Connecticut residents take deliveries at Tesla Mt Kisco in New York State.
Step 6: Take Delivery
On the day of delivery, you must be present at 115 Kisco Ave, Mt Kisco, NY 10549 to take delivery of your Tesla. You can either take a Lyft/Uber or ask someone to drive you there. You will need to sign some final paperwork, including a bill of sale, NY tax exemption Form DTF-820, and provide payment for any outstanding balances (including registration fees and CT taxes). They will then provide you with your new Tesla and any necessary documentation. The EV would have a temporary NY license plate or a 60-day intransit paper plate; Mt Kisco would finish the registration through DMV CT and mail a new license plate within 60 days.
Disclosure: We might earn commission from qualifying purchases. The commission help keep the rest of my content free, so thank you!