One of the most demanding roles in the content creation industry is that of a videographer, especially for those who rely heavily on their smartphones. With the Hohem iSteady XE Kit Gimbal Stabilizer, this task becomes notably less daunting. Compact, lightweight, and equipped with advanced features, it's a must-have tool for vloggers, live streamers, and anyone in need of high-quality mobile video footage.
Disclosure: We received the gimbal directly from the manufacturer as a courtesy for review purposes. However, the manufacturer did not have any influence over the content of this review, and the opinions expressed herein are solely those of the author. The review is intended to provide honest, unbiased insights about the product, based on personal experiences and observations.
Unboxing & Testing Video
Features & Performance
The iSteady XE is a marvel in terms of design. Weighing just under 0.6 lbs, it provides an ultra-lightweight solution for videographers on the go. This pocket-sized powerhouse is easy to carry around, making it perfect for those who engage in on-location shoots or vlogging while traveling. Its portability does not compromise its functionality – in fact, it amplifies it.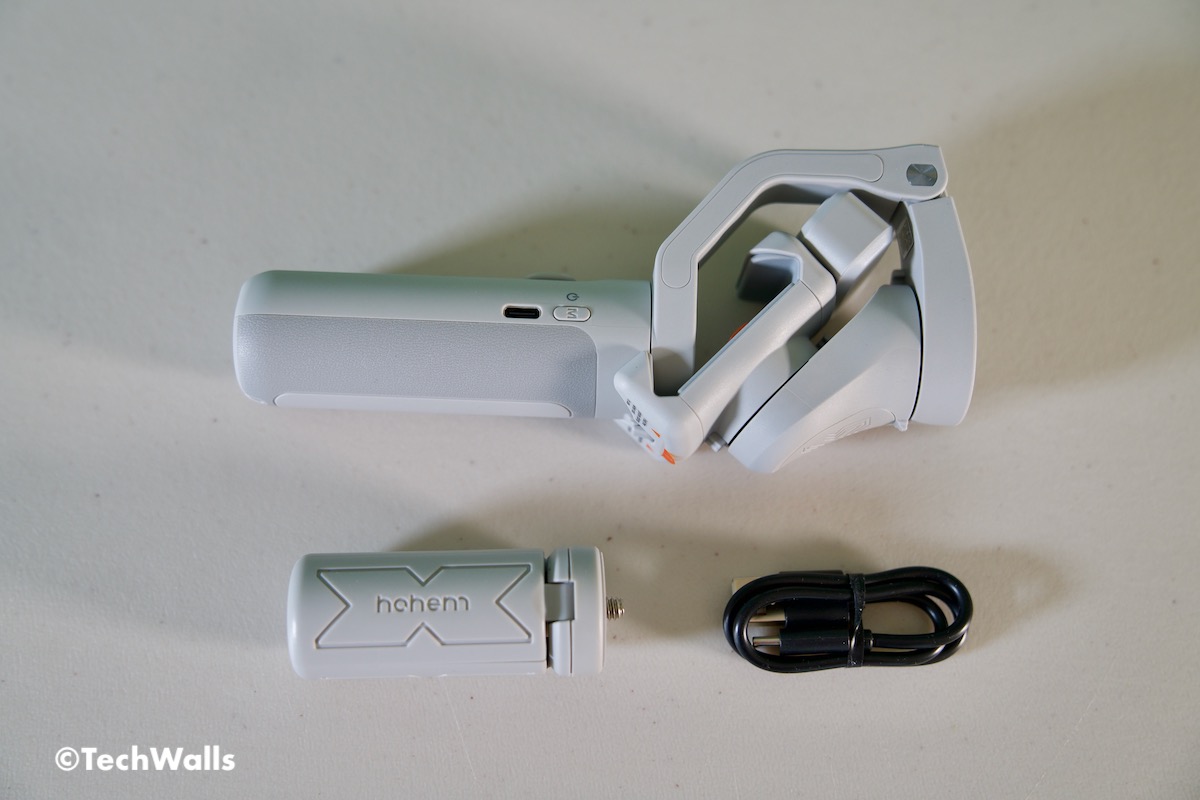 The gimbal is powered by a robust battery that boasts a solid 8-hour lifespan. This means you can shoot throughout the day without the fear of losing power in the middle of a take. It's ideal for those long shooting sessions or when you're out exploring and want to capture every moment. The iSteady XE takes around 2 hours to fully charge via the USB-C port, providing an easy and convenient charging option.
A nice feature of this gimbal is its one-button zoom control. No more fumbling around your phone screen while trying to record a video. With this slider, the iSteady XE gives you the ability to smoothly zoom in and out of your shots without any shakiness. It creates a seamless experience and results in professional-level footage.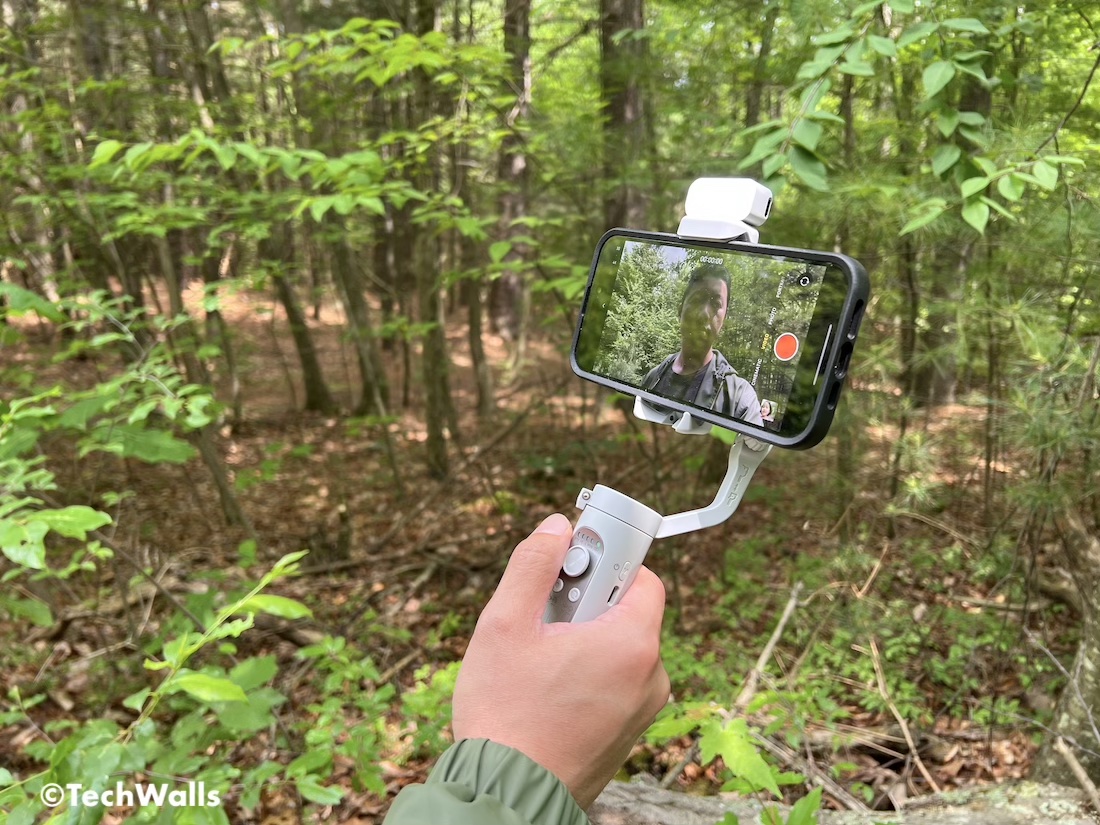 Perhaps one of the best aspects of the iSteady XE is its wide range of compatibility. It can support smartphones of varying sizes and weights, making it a versatile tool for anyone, regardless of their device. In fact, it can even accommodate larger smartphones with hefty cases, such as my iPhone 14 Pro Max fitted with an OtterBox case. However, there is a trade-off. While the gimbal can hold larger devices, it does become somewhat less flexible in its operation. Unlike larger gimbals, I can't hold the handle horizontally when recording scenes in front of me, I must hold the handle upright for optimal performance.
But don't let this deter you. The iSteady XE more than makes up for this minor inconvenience with its ultra-portability. The gimbal is foldable, collapsing into an impressively compact size that outstrips nearly all of its competitors in terms of portability. So, whether you're capturing moments on a bustling city street or traversing rugged outdoor trails, this gimbal is your perfect travel companion.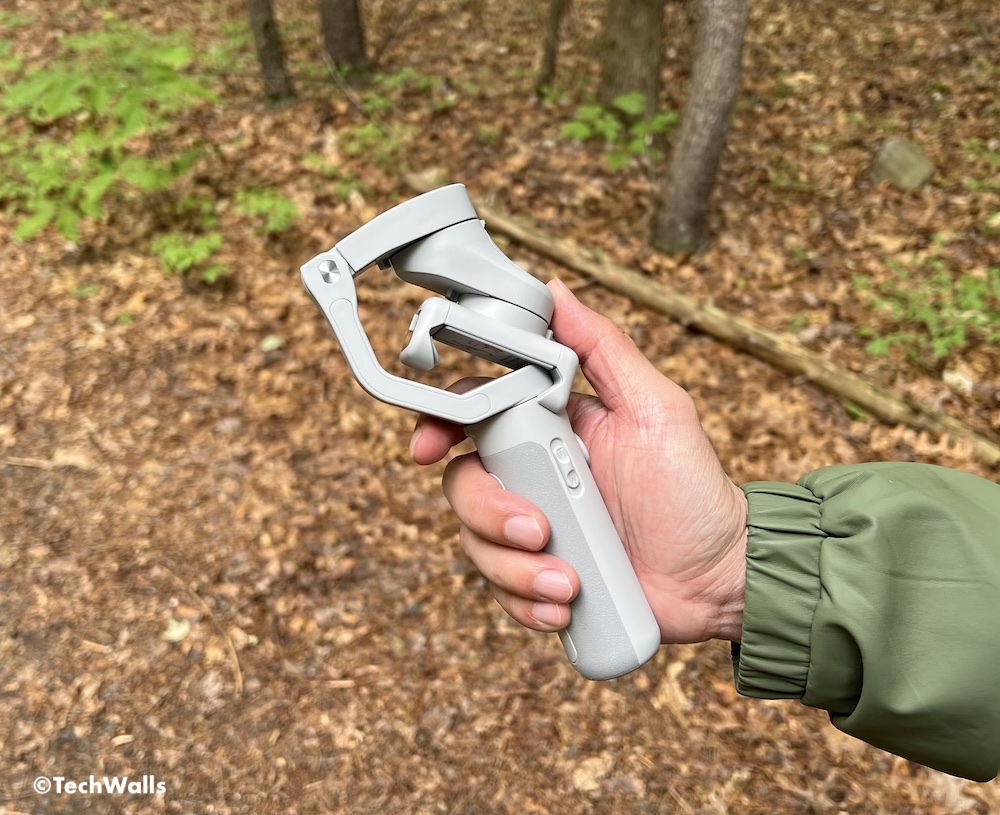 Moreover, the iSteady XE is not just about holding your phone steady; it's about offering flexibility in your shot compositions too. At a simple push of a button, the phone's orientation can be swiftly and smoothly switched between portrait and landscape modes. This is a boon for creators who need to transition between filming styles quickly, further enhancing the gimbal's appeal and utility.
The iSteady XE boasts a user-friendly interface that even beginners will appreciate. Pairing your smartphone with the gimbal is a breeze, and it also offers an easy-to-navigate mobile app. The Hohem Pro App provides tutorials and guides to help you make the most of your device, making it an excellent tool for novice content creators.
The gimbal also comes with four different shooting modes: pan follow, pan and tilt follow, all lock, and all follow. These modes allow you to explore different shooting styles and angles, perfect for various types of content. Whether you want to create vlogs, action shots, or cinematic clips, the iSteady XE has got you covered.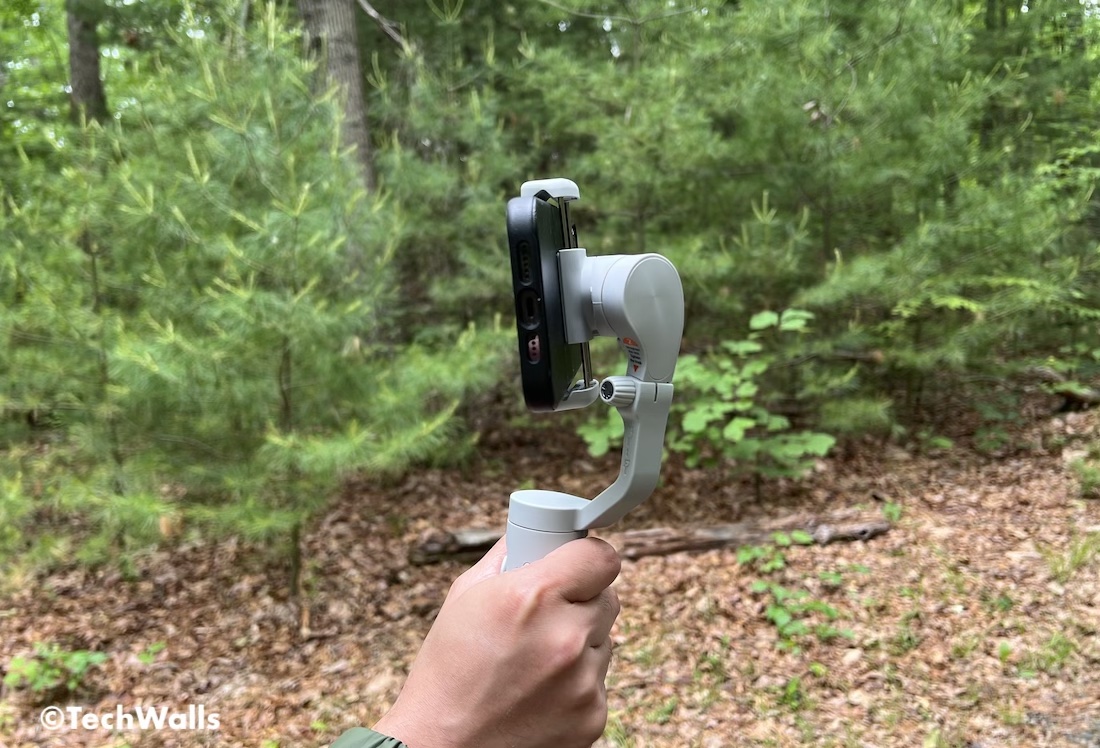 Perhaps the cherry on top is the active tracking technology of the iSteady XE. This feature uses facial recognition and AI technology to keep your subject in focus, ensuring that your shot is always steady and well-framed. With its advanced features, such as 3-axis stabilization technology, lightweight design, and active tracking technology, it paves the way for content creators to produce high-quality, smooth, and professional-level footage.
Of course, you don't have to use Hohem app with this gimbal. In fact, I use it with the default camera app on my iPhone app most of the time since it is quicker and more responsive. It gives your smartphone the capability to compete with more advanced cameras, making it a perfect companion for anyone involved in content creation.
To sum it up, the iSteady XE's features align perfectly with the demands of modern content creation, and its low price point makes it a valuable tool for videographers of all levels. If you're a content creator looking for a way to elevate your footage, the Hohem iSteady XE Kit Gimbal Stabilizer is well worth considering. However, I'd recommend a larger gimbal like the Hohem iSteady Mobile Plus if you plan to use with a big phone.
Disclosure: We might earn commission from qualifying purchases. The commission help keep the rest of my content free, so thank you!