The Hohem iSteady Mobile Plus is a high-end gimbal stabilizer designed for smartphones that allows you to take smooth and professional-looking videos with ease. This device is equipped with advanced stabilization technology and easy-to-use controls that make it an ideal tool for anyone looking to improve their videography skills.
Unboxing & Testing Video
One of the most notable features of the Hohem iSteady Mobile Plus is its 3-axis stabilization. The gimbal uses a combination of motors and sensors to keep your smartphone steady in all directions, including up and down, left and right, and forwards and backwards. This is a significant improvement over traditional smartphone stabilizers, which typically only provide stabilization in 2 axes. The updated sport mode allows users to take incredibly smooth shots even when going to extremes such as running upstairs, cycling outdoors, or traveling over rough terrain.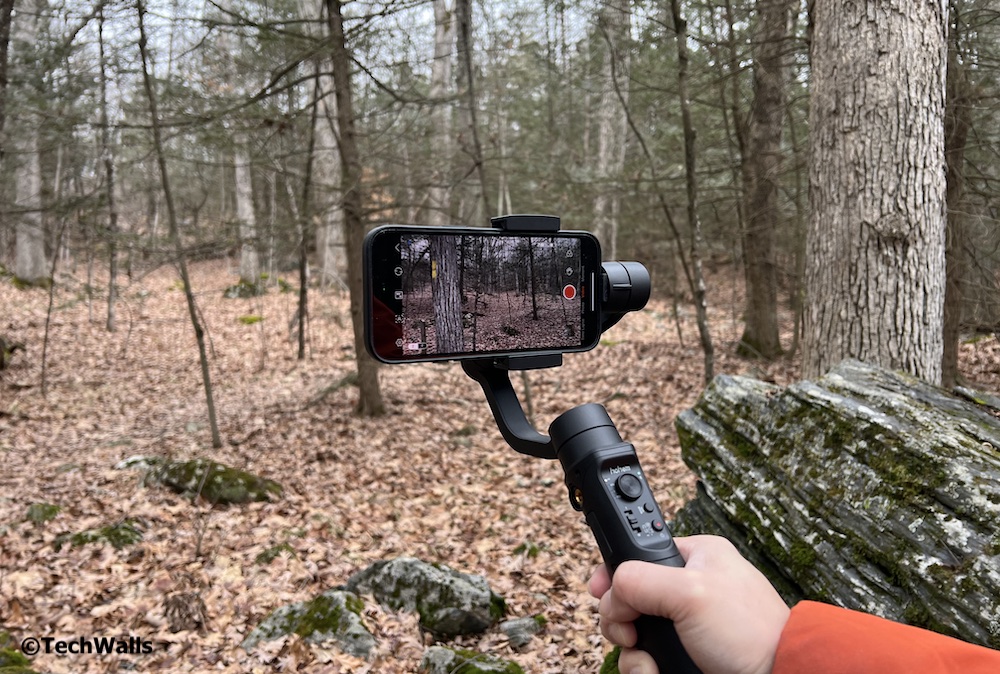 The Hohem iSteady Mobile Plus also comes with a dedicated smartphone app called Hohem Joy, which allows users to control various settings and modes. The app has a user-friendly interface and it provides access to advanced features such as time-lapse, motion-lapse, and tracking modes. One of the most notable advanced feature is the Inception mode, which allows users to make incredible inception effect as the pan motor can rotate 360 degrees in all directions, this mode is specially design for creative shots.
The gimbal is compatible with smartphones that have a width between 2.28 and 3.50 inches. The gimbal can support a maximum load of 0.62 lbs. This means it can easily accommodate most smartphones on the market. I tried it successfully with my iPhone 13 Pro and 14 Pro Max inside protective cases although the Pro Max can't roughly balance by itself on this gimbal; The motor would need to work harder in this case but it still works. The device also has IPX4 rating which makes it splash-proof. This feature allows you to film even in light rain or when there is a sudden water splash, making it perfect for outdoor videography.
The package includes the stabilizer, a carrying case, a mini tripod, a USB-C charging cable and a user manual. The gimbal itself has two 1,800mAh batteries, which provide a total of 13 hours of battery life, allowing you to film all day without worrying about running out of power. The device is lightweight, portable, and easy to set up, which makes it perfect for travel vlogging or any type of filming on-the-go.
The gimbal is connected to the phone via Bluetooth, allowing for easy control and monitoring of the settings. It also has a trigger button on the back that you can double tap to re-center the motors to the initial position, making it easy to adjust the camera angle. There is a joystick, a zoom/focus slider, a mode button, and a power/shutter button, All these button on the handle, making it easy to control the gimbal and your smartphone camera at the same time.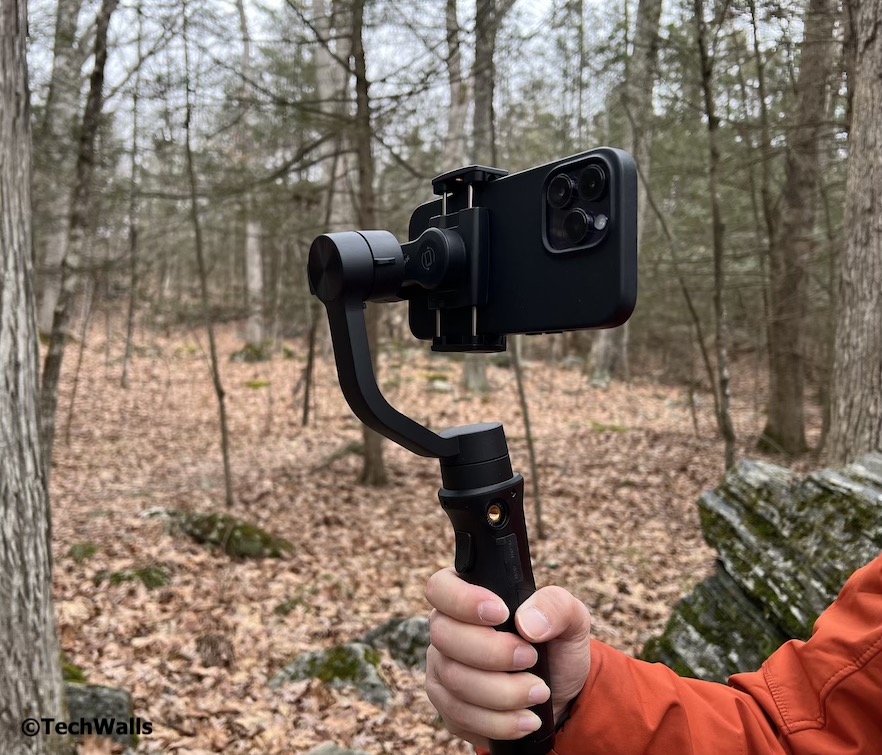 In summary, the Hohem iSteady Mobile Plus is an advanced and high-end gimbal stabilizer that can help smartphone users take smooth and professional-looking videos with ease. With its 3-axis stabilization, updated sport mode, easy-to-use app and various advanced features such as Inception mode, and control buttons, it's a great choice for anyone looking to step up their smartphone videography game. The splash-proof design, long battery life, lightweight and portable design, makes it a convenient tool for travel vlogging or any type of filming on-the-go. It also provides creative options for videographers looking to add a unique touch to their videos. The Hohem has a regular price of $99 but sometimes it is dropped to $79 and I think it is really a great price for such a high-quality gimbal.
Disclosure: We might earn commission from qualifying purchases. The commission help keep the rest of my content free, so thank you!