I'd used a Samsung RU7100 2019 model for about a year but it was too small and has some limitations. Therefore, I decided to make an upgrade to a bigger 55-inch TV and of course, it should have better picture quality. I did some research and actually just considered some options from well-established brands like Samsung, LG, and Sony. My top choice was the Sony XBR-55X900H but I didn't want to cash out $1,000 for that TV. After a while, I found out that the Hisense 55H8G is the best budget 55-inch TV and it costs just half the price of that Sony.
Unboxing & Setup Video
Design & Features
The 55H8G is the first Hisense TV I've used and I'm quite surprised with its design and build quality. The TV itself is not thick at all and if you just look at the front, you'll be amazed at the modern look with very small bezels. Setting up the TV is pretty easy as I just needed to screw in the 2 stands. There are a narrow and a wide placement option for the stands; The footprint for the 2 placements are 36″ and 44″ wide respectively. If you have a large TV stand, you should install the 2 stands at the wider placement so that the TV could be sturdier. There are plastic hooks attached to the stands for easy cable management.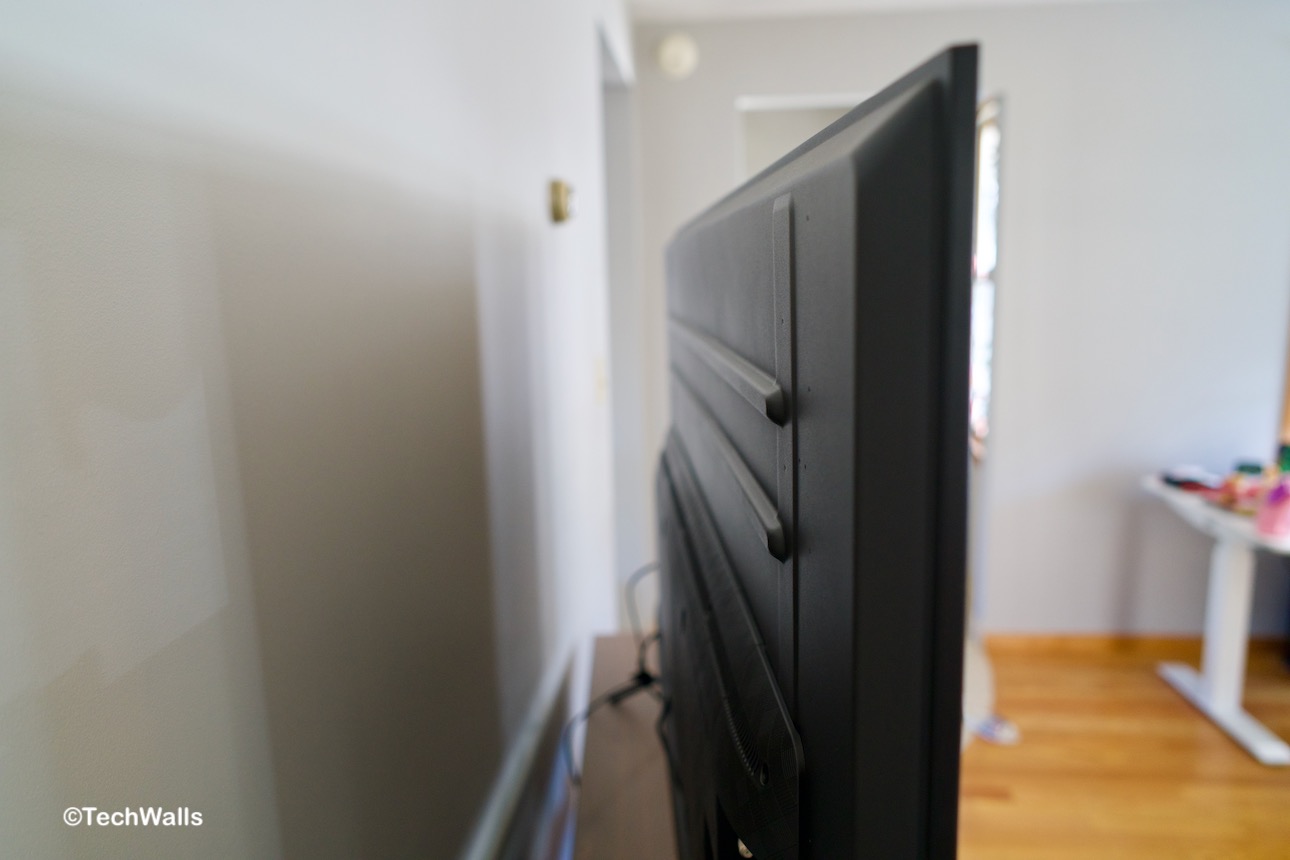 On the back of the TV, you can find familiar connections including 4 HDMI 2.0 ports (with one supporting ARC), Ethernet, 2x USB 2.0 Type-A, a RF antenna input, a RCA composite, a digital Optical audio output, and a headphone output.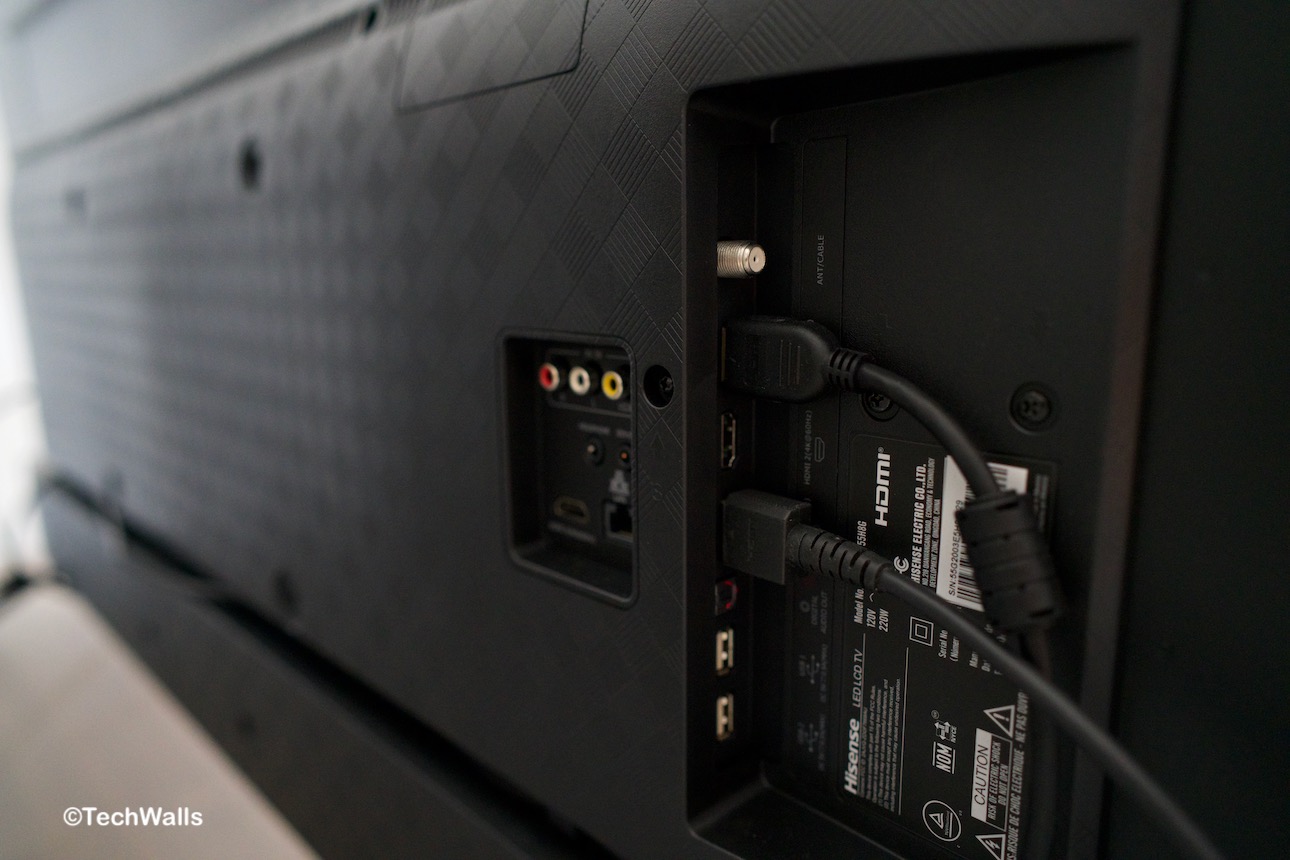 The TV supports Dolby Atmos but you can only use it with the built-in speakers. When I connected my Samsung soundbar with Dolby Atmos, I figured out that Atmos passthrough is not supported on this TV. That means if you play Atmos content directly from the Android TV, you can't get the Atmos signal on your external soundbar or speakers.
The Hisense is powered by Android TV 9.0 Pie but it could be updated to Android TV 10.0 anytime because Hisense promises at least 3 years of OS updates. This is not the latest Android TV version but it runs smoothly and I haven't experienced any lag like some users reported. I watch 4K content from Netflix, Youtube, and Amazon Prime Video and everything works perfectly. The OS offers numerous apps and games you can install, unfortunately, the OS still doesn't have Apple TV app, so if you want to watch shows on Apple TV+, you will need to buy a supported external TV box. My previous Samsung TV has a built-in Apple TV app, so I can easily play content from the Apple's streaming service.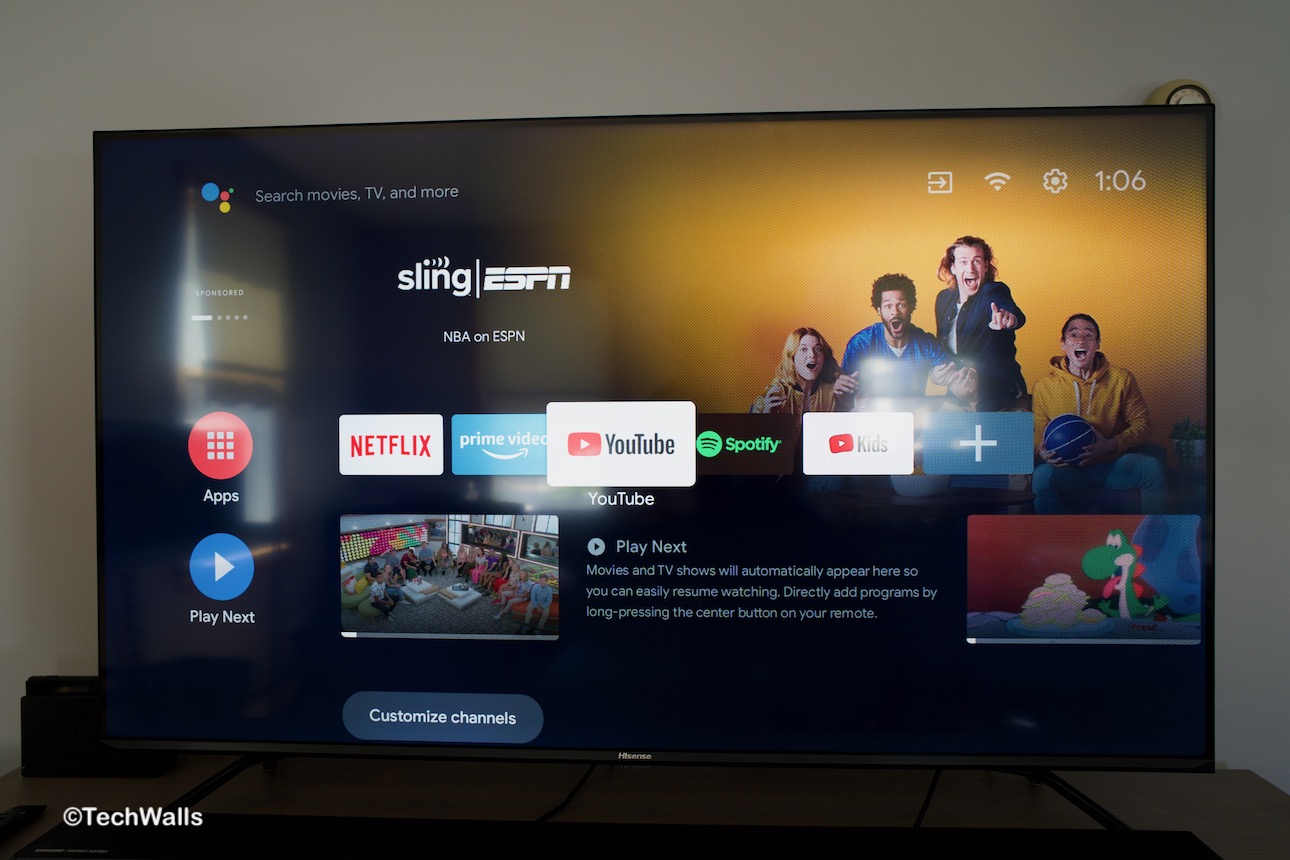 This OS version looks much cleaner and easier to use than I expected. A few years ago, I used Android TV on a Sony TV but it was quite messy and clunky. The TV features Google Assistant and Amazon Alexa and there is a dedicated Google Assistant button on the remote control to call it up. I can talk to the Assistant to play a specific movie or TV show, ask for some facts, or control smart devices in my house. The feature is really convenient and saves me a lot of time; I no longer need my smartphone nearby to look up information. Other useful buttons that I often use on the remote control are the Youtube and Netflix buttons which quickly open the corresponding apps.
Picture Quality
We don't have proper equipments to do a detailed, quantified analysis of every technical aspect; Therefore, we judge the picture quality based on our bare eyes and make comparison between TVs that we've tested.
I choose the Theater Night Picture Mode for all content because this seems to be the most accurate mode. I also set Local Dimming to High, and disable the Enhanced Viewing mode and Automatic Light Sensor. When I play Dolby Vision movies on Netflix, I prefer the Dolby Vision Dark mode.
My first impression with the screen is that it is significantly brighter than my previous Samsung TV. During the day, I no longer have to close all window shades to avoid glare/reflection and see the picture clearer. Its 700-nit peak brightness can get bright enough for my living room in all lighting conditions.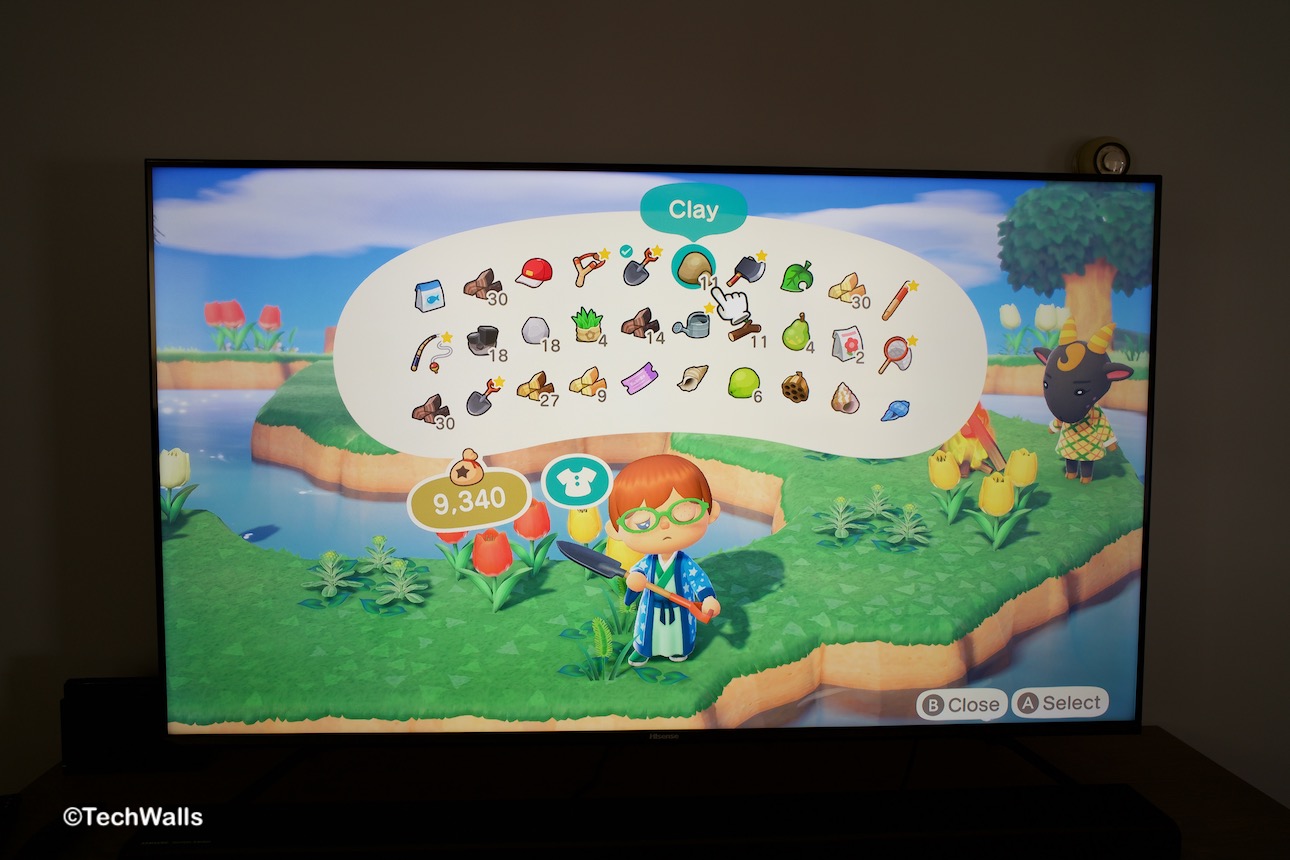 The viewing angle is also not as bad as seen on some online reviews. Of course, the image and color do not stay the same when I view it from the sides but I absolutely can still see the content clearly. Moreover, I always sit in front of the TV, so the viewing angle is not really important in my case. Since the Hisense uses a VA panel, it manages to produce excellent contrast ratio and when combined with the local dimming feature, the blacks become darker. As compared to the previous generation, the H8G Quantum produces a wider color gamut and a richer HDR experience.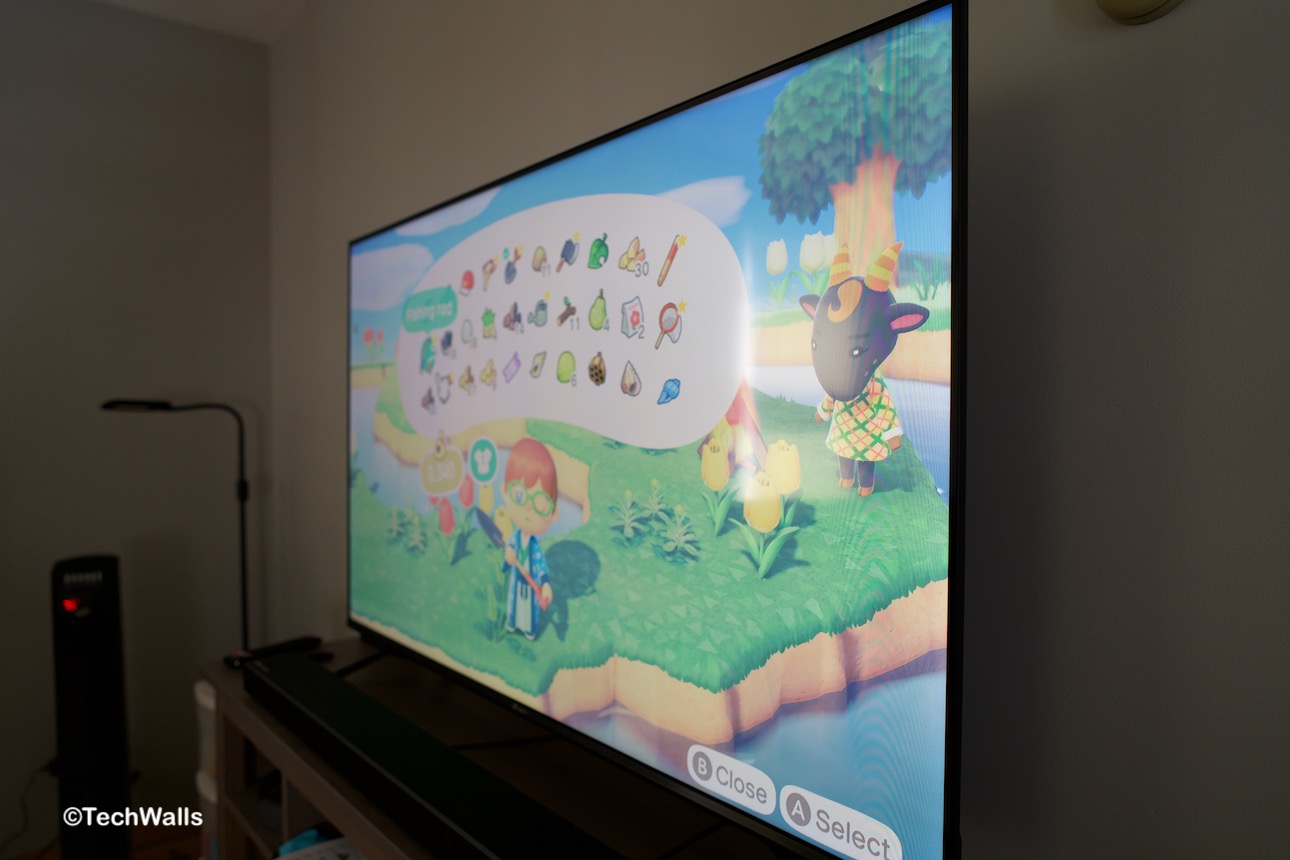 The 4K upscaling works great as I watch a lot of Youtube videos and play Nintendo Switch games in 1080p resolution. The image looks crisp and clear as if it is in native 4K resolution. Another interesting feature is Motion Rate 240 which delivers fluid movement during fast-moving scenes; You should try it by yourself to see if it looks good for your eyes, just notice that the TV still uses a 60Hz panel.
Conclusion
Pros
Extremely low price
Modern slim design with thin bezels
Bright and clear picture, excellent contrast ratio
Supports Dolby Vision HDR, full-array local dimming
Cons
No Dolby Atmos passthrough
No Apple TV app
Poor customer service
The Hisense 55H8G is undoubtedly the best 55-inch 4K TV you can buy for less than $500. The features and picture quality are unbelievably great and it can easily compete with much more expensive TVs in the $900 price range. This is a great value and I'm so glad I found this gem. Therefore, this is an easy recommendation from TechWalls.
Disclosure: We might earn commission from qualifying purchases. The commission help keep the rest of my content free, so thank you!