Remote working has become a buzzword since 2020. Major companies are either working with 100% remote staff or have some part of their teams working remotely. However, the IT and tech community has been hiring remote developers or getting remote development for many years.
Slack outsourced its beta version design to a Canadian outsourcing firm.
GitHub didn't have funds to hire and bring CIO Scott Chacon from San Francisco so they hired him to work remotely.
WidgetBrain hired five developers from an offshore company for its product development.
SeatGeek's founder outsourced tech talent and hired skilled developers for his product to save his development cost.
There are several examples of companies outsourcing tech talent when the local region is short of it or the costs are going overboard. They have done it to save costs, get the right talent, speed-up development, and various other reasons.
If you still have any doubts about hiring outsourced tech talent, this article will clear them out.
When To Hire Outsourced Tech Talent?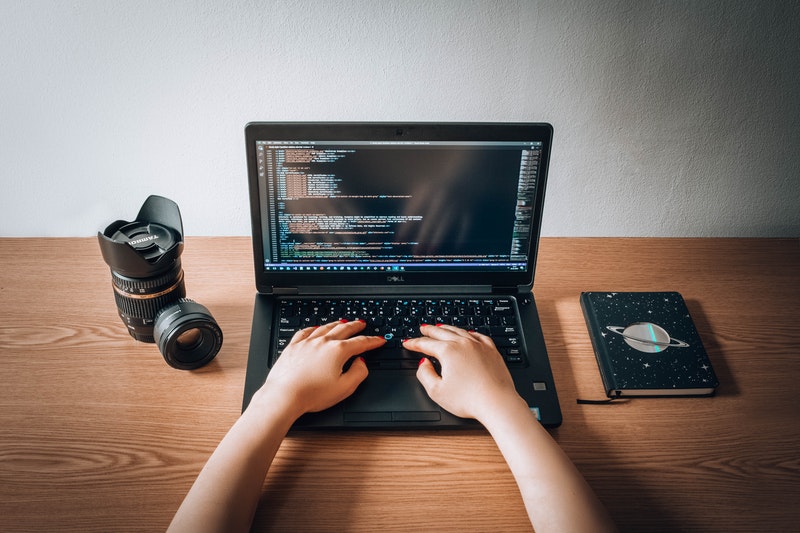 Hiring remote developers is a common sight, especially, after the ushering of remote working since the pandemic. Even the organizations that worked 100% in-house shifted to remote environments. This opened more minds to outsourcing tech talent. If you also have a tech requirement and are divided between hiring in-house or outsourcing tech talent, here are the times when you should certainly pick outsourcing.
When There Is No Local Talent
The majority of the companies outsourcing tech talent are forced by the scarcity of talent in their region. As an organization, you may need technology experts to work on your projects. But there is a shortage of talent or the technology you are looking for is scarce in your region. Flying in a technology expert to your region in a certain framework or language can be way out of the budget.
By outsourcing tech talent, you can get experts to onboard your development teams from across the globe. You can hire angular developers, node.js developers, python developers, Vue developers, or any other developer with expertise in the latest version of any framework or technology by outsourcing.
When You Are Short On Budget
Another situation when outsourcing the tech talent works in favor of organizations is when you are constrained by budget. This works especially well for startups and small or medium-sized businesses. Hiring an in-house tech talent means additional infrastructure cost, cost of hardware/software licenses, additional paid benefits, and much more. This can cause a huge strain on any project's budget.
By outsourcing tech talent and hiring remote developers, you only need to pay for the per hour or per month charges while excluding any additional costs. Outsourcing can help reduce software development costs and is one of the most chosen options among tech companies.
When You Have A Fluctuating Need
Several projects need a particular technology for just a module and are unsure of how long the need may persist. You might need the developer to build a module or just the front-end. This work could be a few weeks long and you might not need them for some days. But the need may resurface after some weeks. Hiring in-house talent for such fluctuating needs is never a smart move.
By outsourcing tech talent, you can hire developers who will work on an hourly basis on your project. There are no long-term commitment concerns in outsourcing tech talent. You can be upfront about the fluctuating needs and get them on board accordingly. It is even easier to scale the tech team up or down with outsourcing.
Why Hire Outsourced Tech Talent?
There are several benefits of hiring outsourced tech talent. You may have some hesitation in the initial stage but various organizations like Slack, Alibaba, Whatsapp, and others have successfully outsourced tech talent to enjoy endless benefits. Some of the reasons why companies outsource and go for remote tech talent instead of making in-house hiring are:
You Get Work Round The Clock
With in-house employees, you have the same work schedule where everyone works at a particular time. With remote tech talent from a different time zone, some part of your project is being developed round the clock. When you are working with an agile distributed team, time zone difference is never a hurdle. The outsourced tech talent as work assigned for the day. So, while your in-house team goes off the work, the outsourced tech talent gets started with your project. The biggest benefit of this is that your time-to-market for the product or software launch is minimized.
You Get The Best Tech Talent
By outsourcing tech talent, you do not have to compromise on anything. If you are not able to find the required talent, there is no need to settle for someone with less experience or lower expertise. You have the freedom to look out for the best talent within your budget. The benefits of outsourced tech talent don't even stop there. With the best talent, your development capabilities improve and you have a more robust and functional product at a lower price.
You Get Access To Global Talent Pool & Market Reach
As already discussed, outsourcing eliminates any geographic boundaries limiting you from finding the best talent. Instead of a certain region, you have the entire global tech talent pool to choose from. You can find and hire remote developers from any part of the world and get that expertise into your project.
And that's not all. You also enter a new marketplace with a remote technology expert. They work in a particular region and promote your software there. This way, you indirectly enter a new marketplace with opportunities to reach out to several uncharted potential customers.
You Save on Infrastructure Cost
The most common reason why companies are now inclining more towards outsourced tech talent instead of hiring in-house is to save on infrastructure costs. There are several costs associated with office spaces and setting the right infrastructure space with the required IT architecture for any tech person. By getting a remote tech talent from an experienced software development outsourcing company, you can save on all that cost and even get the tech talent at much lower pay.
Concluding Lines
Outsourcing tech talent has proven to be a success mantra for various organizations. Take Slack, GitHub, WhatsApp, Groove, WidgetBrain, SeatGeek, or Alibaba for that matter. All these companies have outsourced some major parts of their development and technology requirements to offshore locations. This not just helps them get tech work done faster but also provides them with skilled technology experts at a much lower price.
When working with a remote team, make sure to support them and use all the required collaboration and communication tools to avoid any misunderstanding. With the right strategy, an outsourced tech talent can offer a much higher ROI than an in-house hire.
About The Author
Tanya Kumari leads the Digital Marketing & Content for Classic Informatics, a global web and custom software development company. She is an avid reader, music lover and a technology enthusiast who likes to be up to date with all the latest advancements happening in the techno world. When she is not working on her latest article on tech dynamics, you can find her by the coffee machine, briefing co-workers on the perks of living a healthy lifestyle and how to achieve it.
Disclosure: We might earn commission from qualifying purchases. The commission help keep the rest of my content free, so thank you!