If your workforce includes one or more employees who work remotely or from home, there are a number of things you can do to make their experience – and yours – easier and more streamlined. In this article, we'll explain some of the main tips and tricks you can use to keep remote employees productive and positive.
Provide Comprehensive Information and All Required Tools
Your remote employees need to be able to achieve the same amount and variety of work in one day as they would in the office. If this means providing them with additional equipment to help them do that, this is something you should pursue as a priority. Ensure that all remote devices are equipped with the right software and applications and can operate at the same speed as the elements of your in-house setup. You'll also need to keep off-site workers up to date with all information, instructions and feedback and make sure they know how all the relevant tools and processes work. Just because they aren't in the office doesn't mean they can be kept in the dark.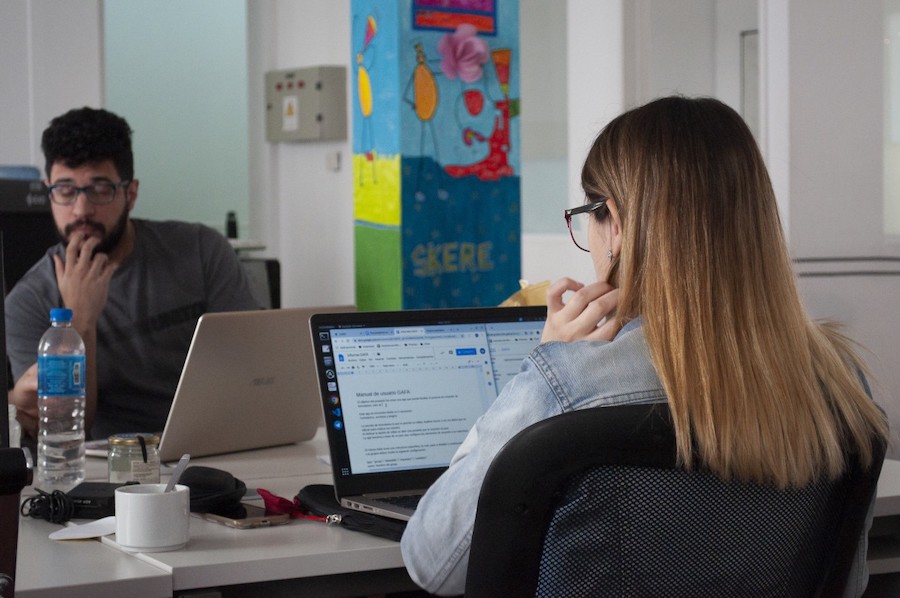 Ensure that All Devices and Access Points are Properly Protected
You may choose to provide equipment such as work phones and laptops so that staff members can work off-site. However, it's also possible for workers to use their own devices instead. Whatever the decision, you need to make sure that, in connecting to the company network, remote employees run no risk of creating a data breach or infecting any systems with malware. As a rule, you should ensure that every device that connects to your network has the full complement of up-to-date cybersecurity protection. You also need to provide in-depth data security training to all employees using these devices.
Invest in Remote Support Software
You don't want your employees to be left stranded with a faulty device or glitchy software, but it's also far from ideal if they need to keep coming into the office to get these matters resolved. The best approach is to invest in a high-quality tool for remote support, so that IT specialists or admin experts can access their devices and accounts from any location and quickly fix the issue. When it comes to remote support software for MSP (Managed Service Providers) can cover any range of requirements. Just make sure that you do plenty of research in order to obtain the right type of assistance, so that you are not paying for services that you don't need.
Ensure Efficient Network Management
If members of your team are likely to be working in areas of poor connectivity, they'll need to use the remote support software that retain any and all data they record and then implement these changes or updates when connected to the network once again. Should staff members be unable to work during an internet outage, you may lose valuable man hours, information and funds as a result.
Focus on Interaction and Morale
Regularly keeping in touch with remote employees will help them to continue feeling like part of the team instead of someone stuck out on a limb or shouting into a void. Try to arrange for weekly catch-ups and ask them to share rundowns of what they have achieved over a certain period. Use the quantifiable information that they share to reward high performers. This will help you to keep track of their productivity and encourage achievement.
Disclosure: We might earn commission from qualifying purchases. The commission help keep the rest of my content free, so thank you!