Over the last decade, technology has transformed the way we do business. It's no longer necessary for many people around the world to work in an office. 70% of people now work remotely at least once per week.
At the same time, the number of remote workers and freelancers has risen to record levels. Although they may sound like the same thing, remote employees and freelancers are two different categories of workers. This guide breaks down the difference between the two and helps you decide which is a better option for your firm.
Who Are Freelancers?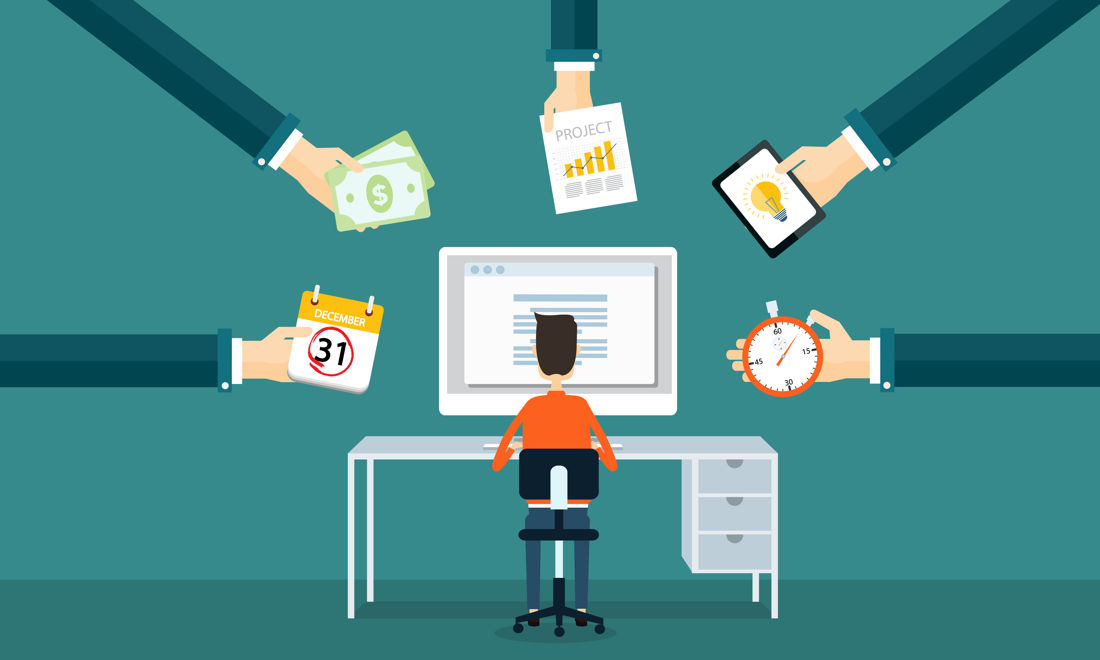 Freelancers are self-employed professionals who work independently. They may have their own company or work as independent contractors. Usually, freelancers have a few clients and charge based on project fees, hourly rates, or milestones.
Since freelancers are self-employed, they deal with taxes on their end. They also don't receive any employee benefits like paid leave from companies and have more autonomy.
Who Are Remote Workers?
Remote workers work outside of offices. These employees have the freedom of location and can do the work from anywhere on the planet.
But unlike freelancers, they are not independent. Remote workers are employees of a company. Companies must provide salary, insurance, and fulfill tax obligations.
In some cases, employers may also need to provide resources like laptops and software to help remote workers perform their duties. For example, many businesses make their online accessible only from devices within the office network. Only in-house employees can get software that enables access from a different location. Freelancers wouldn't get full access to resources, only enough to finish their specific tasks.
Remote workers are similar to regular employees, but you don't see them in the office every day. As such, they may have specific hours each day when they must be available, and they need to fulfill other responsibilities.
How to Choose Between Remote Workers and Freelancers?
Employers need to understand the differences between these two categories. How you choose between these different types of workers may vary. In fact, many companies have both remote workers and freelancers working at the same time, often on the same project.
In both cases, companies must prepare for communication and have metrics for evaluating their work.
In general, freelancers are better suited for short-term projects. Remote workers are a better fit for long-term projects.
For example, you might hire a freelancer to design a website for you. They can get everything up and running. Then you might have in-house remote workers take care of maintaining the site.
Here are some pros and cons of each:
Freelancers Are Cheaper
Even when you pay a higher hourly rate, you can save between 20-30% each year on costs like benefits, insurance, and retirement.
Risk Reduction with Freelancers
Freelancers are not your typical employees. They cannot collect unemployment insurance, worker's compensation, or sue for workplace issues. If, for some reason, they're not working out, it's easier to end the contract and replace them.
Easy Access to Talent
Thanks to talent platforms like Upwork, you can find freelancers for any need, including IT, writers, designers, lawyers, and more. And you can get them to begin working ASAP.
Freelancers Can Offer High Quality
Freelancers rely on repeat customers. In general, they work to turn in high-quality work to maintain relationships. Remote workers may have performance issues. But freelancers know their employers can terminate contracts at almost any time.
Remote Workers Have One Priority
Freelancers have to juggle between many different clients to develop their business. You have to work to meet their schedule, and there can be times they are unavailable. With remote workers, you always have access to your employees.
Investment in Remote Workers
While freelancers value your business, the success of your company isn't their top priority. Full-time employees are going to work harder for your success.
Remote Workers Have Inside Insight
It always takes some time to get either remote workers or freelancers up to speed. When you put that investment into a new employee, it can pay off better, especially if a position requires more oversight. Even talented freelancers may not know enough to do the job up to your standards.
Freelancers vs. Remote Workers
Both freelancers and remote workers can provide you with the flexibility your business needs. Whether you decide to go with a freelancer over a remote worker depends on the type of work you need to be done.
If it's a long-term project, you may want a remote worker. But if it's a quick job, freelancers might be a better fit for you.
Disclosure: We might earn commission from qualifying purchases. The commission help keep the rest of my content free, so thank you!