Got a lot of social media channels to monitor? Can't find a way to manage them all? There are plenty of Social Monitoring tools out there if you took the time to google it. Apparently if you found this article through Google then look no further than the list of links provided here!
With the amount of social channels here and there, you would want to find a way to monitor them all and engage your social media. This includes Facebook, Twitter, Linkedin, Google+, popular blogs or sites, etc. It gets difficult to manage, read, reply then login at another site or even using the tab switching technique to read and view another channel gets a little harsh under your fingers. Let's make ourselves easier by using any of these tools listed below.
Engag.io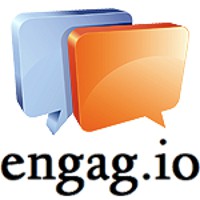 Ever felt like you need one single place to view all your social feeds? Now you can! Sign up at Engag.io and engage in conversation like no other. Engag.io works like an ordinary email inbox. Only that instead of people emailing to you, your inbox will be filled with their replies, likes and comments. And just like in any email procedure, you interact to each and everyone of those actions and engage your audience. Personally, I just wish this works along with Gmail so I don't have to open two tabs.
Yoono
I cannot leave Yoono out since I added Engag.io in this list. Yoono is a browser extension (available on Chrome and on Firefox) and it works like Engag.io but with no inbox. The company behind it first started in Firefox and it is a great tool to manage your social media channels. Mass communication is possible through this extension just like Engag.io.
Seesmic Ping isn't a social media channels tool to monitor but its close. It's more of a platform that helps you mass publish to different social media channels. If you're posting a status update, you can post it to LinkedIn, Facebook, Twitter, Google+, etc. If you're posting a blogpost, it will stream post it to Blogger, WordPress, Posterous, etc. To monitor these social media activities through Seesmic Ping, not possible yet as, at the time of writing, have not been implemented yet.
Ping.fm
Ping.fm has announced that they are migrating from Ping.fm to Seesmic Ping. Seems like Seesmic is making a takeover over Ping.fm's dashboard and its mass API connections. You can try and check out Ping.fm before you go to Seesmic because at Ping.fm, it shows you what social network accounts or platforms do you use and connect them all at Ping.fm. Imagine, blogging, tweeting, tumblring, shouting, status updating, all in one dashboard.
Klout is a nice web app tool to monitor your social media through graphs and scores. The goal is to be the influencer in your niche or topics that you influence in. The more you influence, the higher your score is. It uses different kinds of analysis to calculate your social presence. This also includes how often you engage your social media and the audience with in.
So what is the point of joining Klout? The benefit you can get out of being the influencer through Perks! The first perk you can get at the moment is a free 50 Business Cards for you to do more social stuff.
I discovered this web app through one of Klout's perks. Giving you a visual map of where you do the most social at, you can analyze where you can find the most audience is the most active. Along with where your topic is and who it reaches to with detail. Clicking on these nodes will allow you to analyze what kind of people your content reaches to. And once you find these people that triggered the keyword that you are always on, engage!
Rockmelt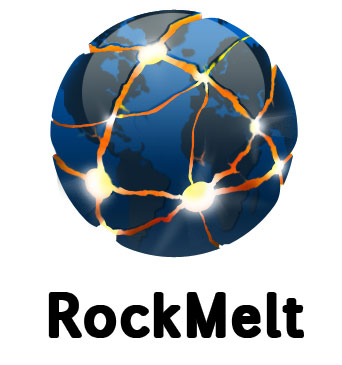 This is not a web app nor an extension. It's a browser. Or how they would call it, a WOWser. Rockmelt connects your Facebook account and puts them in a thing called Edges. You can even subscribe to different feeds or apps in these edges as well. You can easily share things and post them through Rockmelt's sharing options. Sharing and engaging just got easier.
In Conclusion: Engage Your Social Media More Than Broadcast Instead
There are plenty other tools to monitor your social feed and engage on it. Whether it be to analyze feeds, reading social interactions or a way to view it all in one place. And if you do find a great tool that, by your recommendation, should be added to this list, please comment below because sharing is caring.
Disclosure: We might earn commission from qualifying purchases. The commission help keep the rest of my content free, so thank you!