I'd always wanted to make my TV viewing experience more immersive with LED lightstrips attached to the back of my TV. However, there was no good solution until I tested the Govee H6199 Ambient TV Backlights. Let's find out why I love the product.
Unboxing & Testing
Features & Performance
I managed to make interactive backlight for my computer's monitor since I can install a software to keep track of video in real time. However, the situation is different with a TV because there is no app to control LED lighting here. Previously, to make the LED light interactive, meaning the light glowing the same colors as TV's screen, we need an external processing unit in the middle; So, we had to use a TV box, connect it to this unit, and finally connect this unit to the TV to make it work. This is quite a complicated setup and expensive as well. Moreover, you wouldn't be able to make interactive light with content played directly from your TV. Fortunately, Govee solved this issue with a different approach.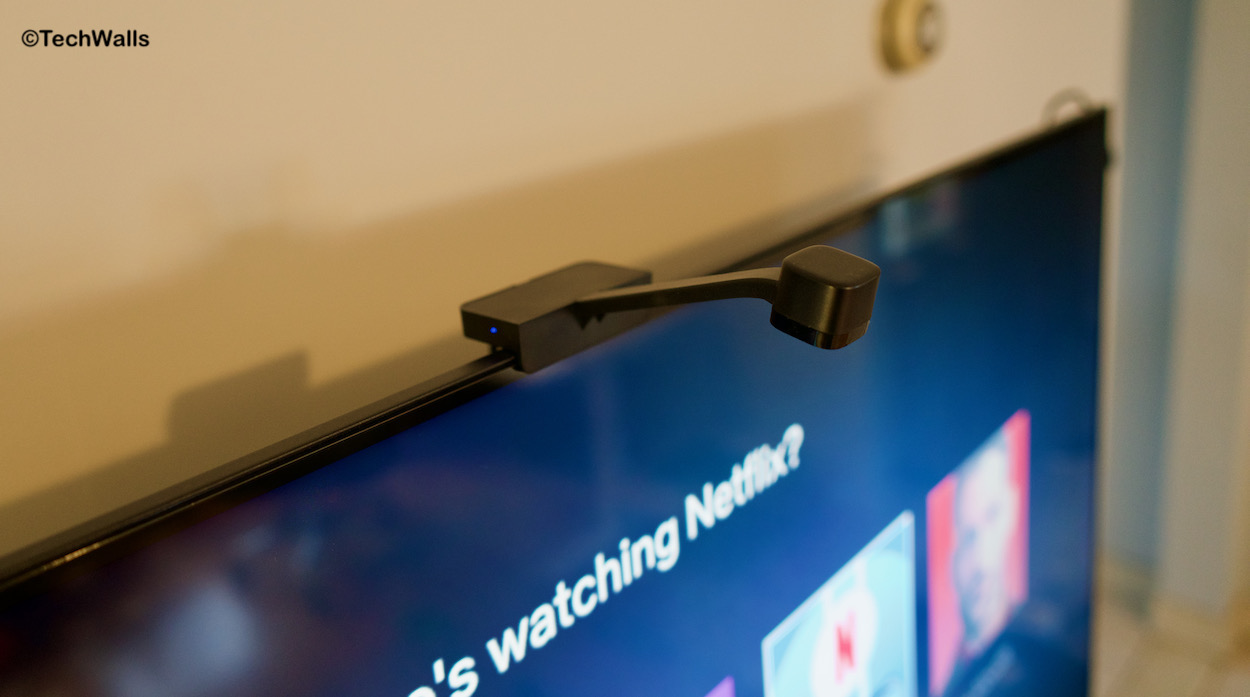 Instead of processing video signal, the Govee H6199 simply uses a camera to see colors on your TV, then sends the information to a control box attached on the back of the TV, so that it could show corresponding colors on the LED lightstrips. Setting up the light is quite straightforward, here is everything inside the box.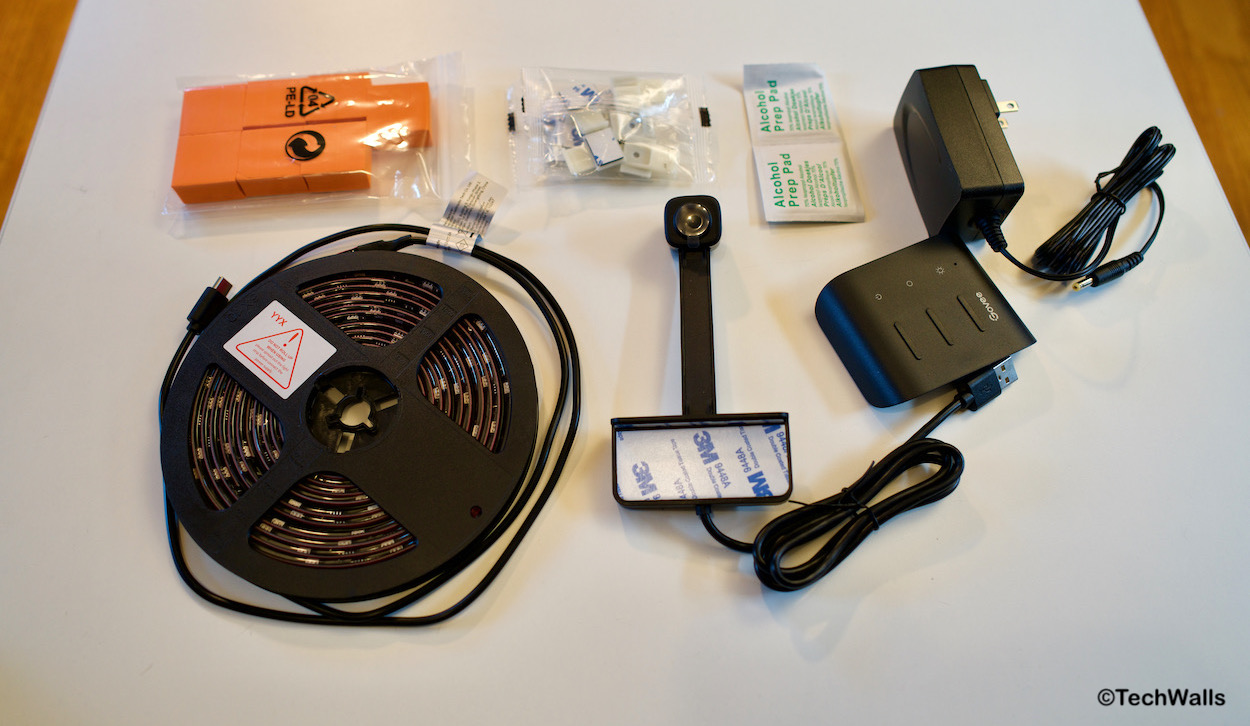 It took me about half an hour to set up the light on my TV. Basically, I just needed to affix the lightstrip and control box to the back of my TV, and the camera to the top to view content from the screen. Then I followed instructions from the Govee Home app to set up and calibrate the system. Govee said that it is good enough for TVs from 55-65 inches but my 55-inch TV is a little small for the strips. I think that 65-inch TV would be the perfect size.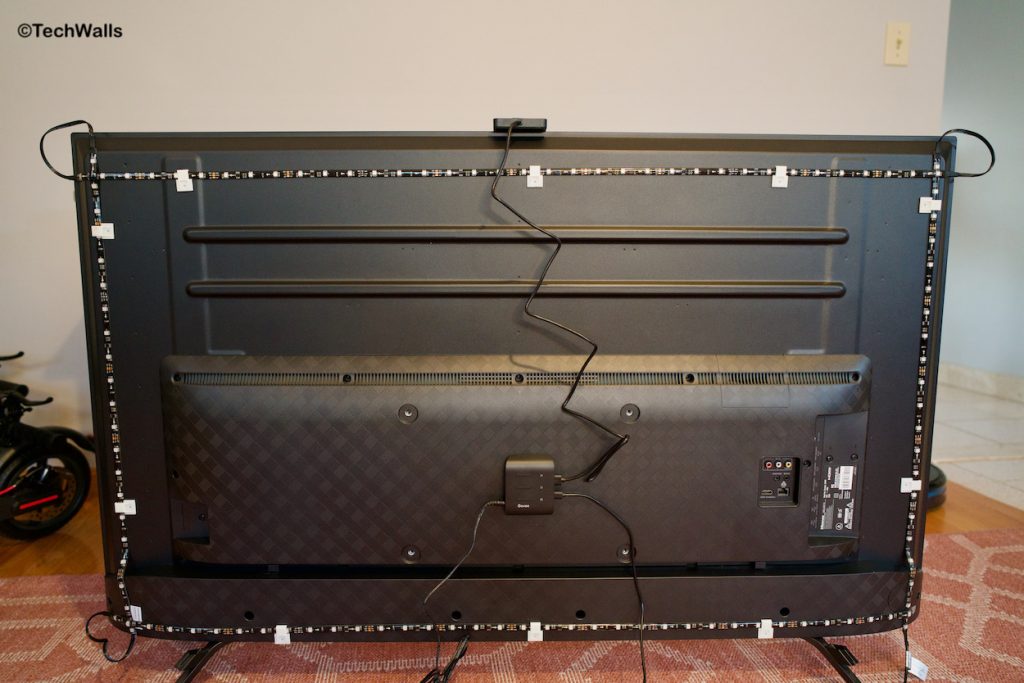 The lighting works very well in my opinion. It makes our movie nights much more interesting, the content becomes more immersive and we don't have to worry about eye strain in dark room. The smart RGBIC lamp beads do not show the same color but they could show different colors corresponding to colors in different sections of your TV. When the TV is off, you can also use it as accent light. I also love that the system works with Amazon Alexa and Google Assistant, so I can easily use voice command to control it.
There is a little delay when colors change but it is totally acceptable. Besides, the colors of the backlight sometimes are not really accurate since it relies on the camera. For instance, the light still turns blue in some dark scenes. However, those are minor issue in my opinion and won't affect your viewing experience. Overall, we at TechWalls totally recommend the product because of its great performance and reasonable price tag.
Disclosure: As an Amazon Associate, I earn from qualifying purchases. The commission help keep the rest of my content free, so thank you!