Google Penguin, the newest Google's algorithm update, has been available for a week and I am very happy as Google finally applied the change. The Penguin was mentioned by Matt Cutts a few months back under the SEO Over Optimization update, but it wasn't clarified back then. This is actually not targeting SEO but web spam, so the Penguin update should be called webspam algorithm update.
While some bloggers are complaining their blogs are being hit seriously after the update (Google claims that it affects around 3.1% of search queries), majority of us are enjoying the more level playing field. TechWalls is also on the recovering trend and I hope the traffic will come back to its peak within the next 1 month. If you are not sure if your site is targeted by Penguin, check out the list of signals below to see whether you are violating any Google's rule.
Is your site targeted and how to avoid Google Penguin?
I mentioned some signals in the over SEO optimization post above, it is worth checking out to know if you are ruining your site with wrong SEO strategies. The first thing to look at is your organic traffic, check your Analytics and see if your organic traffic has dropped significantly since April 24, the day Penguin was born and going live. Besides, you should also check ranking of your targeted keyword. If both your organic traffic and keywords are dropping, you should be worried as your site is a victim of Penguin now.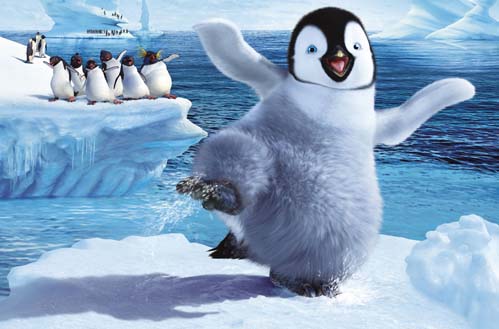 So, what to do next when your site is affected? Here are some general ideas of what you must avoid to fix your website and attain good rankings on Google search:
Abusing keyword stuffing: Matt Cutts mentions this issue very often lately as this is the most recognizable thing we see on spam websites. If you are violating it by mistake, you should stop using repetitive keywords in meta tags and content. On another hand, if you must use the same keyword many times, you should make sure it is relevant in the whole context or you should consider using synonyms as well.
Duplicate and spun content: Stop copying or plagiarizing from other sources, you will not be able to get high rank with unoriginal content anymore.
Hidden links: Google will de-index your site completely if you are trying to hide links from readers and the links are just intended to be crawled by GoogleBot. You should be careful because I know some WordPress plugins hide links and only show them to Google. You can go to Webmaster Tools and use the Fetch as Googlebot tool to check if there is any strange link appear.
Cloaking: The old black hat SEO technique is outdated and you can't trick search engine users by showing different content or URLs to what they see on search engines. Check out the video below to know more about cloaking.
Paid inbound links: You can be in high risk if you are paying to buy back-links. Google Webmaster Guidelines are always against link schemes and you should only get quality links from relevant websites.
Once you make changes to your site and follow Google's guidelines, you can make a reconsideration request here and Google will take appropriate action to lift your site from the penalization.
Is your site penalized or rewarded after the Penguin update? Let me know if you have more tips to take advantage of the change.
Disclosure: We might earn commission from qualifying purchases. The commission help keep the rest of my content free, so thank you!