Almost 3 months after the last update, Google has just updated PageRank once again earlier today. And before that was the update in August, it seems like Google is trying to come back to its update cycle of 3 months like it did in the past.
This is a very important update for webmasters and bloggers because it has happened at a sensitive time, after many websites (including mine) were affected by Google Panda's changes such as the Google freshness algorithm or above the fold/page layout algorithm update. Specifically, the TechWalls' traffic dropped by 50% after the updates and I struggled to reach milestones in 2011. This also led to a significant decrease in my monthly revenue from Adsense as well because the Adsense income is directly proportional to the traffic. However, my overall online earnings are still increasing consistently as I always try to diversify revenue sources. SocialSpark and Teliad made up the decreased revenue from Adsense and helped boost my earnings last month.
Gaining PR4, Easy or Difficult?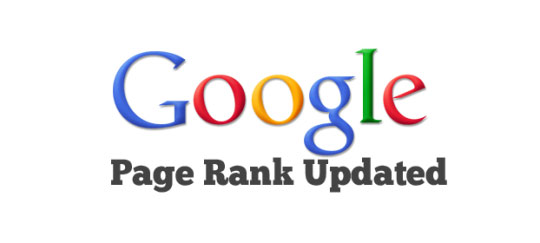 Back to the main topic, I was notified the new Google PR update earlier and that's a major update. I have checked all of my websites and there have been some changes. Unfortunately, the TechWalls blog could not reach the new Pagerank this time, its PR still remains at PR3. Although this site didn't make progress, I am still happy because at least Google did not degrade my site after recent algorithm update. Besides, this is also explainable as getting PR4 is much more difficult than gaining PR1, PR2 or Pr3. It requires serious link building strategies to reach PR4 whereas I could not invest much time and money to my blog in the last few months.
The quantity of backlinks is not an important factor to get higher PageRank. I read somewhere that to gain PR4, we will need 3055 backlinks from PR1 sites or 555 PR2 or 101 PR3 or 18 PR4 or 3 PR5 or 1 PR6/7/8/9/10. This is just a reference and I am not sure if it is true. I think it will also depend on the relevancy of those backlinks, the backlink could only be counted when the content is relevant. So the quality of backlinks is essential to increase PR and the best way to get high quality links is developing great content or products. For example, when you have a great post with unique idea or you give away a free WordPress theme, people will appreciate them and give credit to your content. Once again, Content is King. A few days ago, Emmanuel Banks, our awesome writer, had a blog post on Blogger's Guide to Keywords and this has drawn some backlinks from high PR blogs, one of them is PR6. Therefore, if the above formula is true, I can expect TechWalls will get PR4 in the next update (probably in June!?).
I am not an expert in Google PageRank, so I do not know more ways to increase PR. If you have any experience in gaining high PR or ever own a PR4 website, please share with us below.
Disclosure: We might earn commission from qualifying purchases. The commission help keep the rest of my content free, so thank you!