Critics were abuzz with speculations about the Google Nexus 7 long before it was unveiled. After its launch at the Developers' conference, it has become the most talked about tablet of the moment. Is it worth the attention it is receiving? Or is it just another brick in the wall, an ordinary tablet that will vanish from the market soon after inception? Read on to find out.
Design
The name has a significance size-wise: Google nexus 7 has a neat 7-inch display (IPS), like Kindle Fire and Samsung Galaxy Tab 2 7.0. Maybe this is not quite the right size for those who are used to the usual 10.1 inch screens of other Android tablets and iPad, but it means Nexus is more portable, can be easily held in hand or standard purses. But then, so many 4.65 inch Smartphones are there in the market, so people may not readily opt for a marginally larger gadget that claims to be a 'tablet'. The display is optimum for reading books, though, so that may tip the academic section of users towards Nexus 7.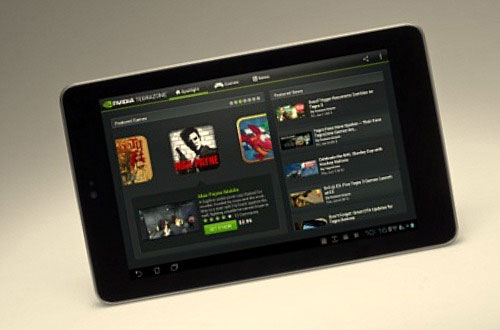 Hardware
The 0.41 inch thick tablet may not win the race for the slimmest in the market, but it is very light at 0.74 pounds (for the sake of comparison, Kindle Fire is 0.9 pounds). It has a 1280 x 800 pixel LED-backlit IPS display of pixel density 216 ppi, which is heaven for high-def fanatics. Wide viewing angle do not show distortion of colors. On the bottom edge of the tablet, you will find a Micro USB port. On the left edge in portrait mode, there are surface 'pogo plug' connectors for a dock, while on the right side, there is a volume controller and sleep or power button. Embedded in the upper bezel of the front face, there is a 1.2 megapixel camera.
The internal specs are quite impressive, as Google Nexus 7 boasts of a quad-core Tegra 3 CPU, with each of the four cores running on 1.15GHz, 1GB of RAM storage and 8GB or 16GB of in-built memory (you have to pay $50 for the extra 8GB). Unfortunately, there's no capability of expandable memory and avid downloaders will acutely feel the lack of a microSD slot. Along with these, Nexus 7 flaunts Bluetooth 4.0, WiFi 802.11b/g/n, gyroscope, accelerometer, compass, GPS chip and NFC technology.
Software & Performance
Following the launch of Android 4.1 Jelly Bean, Google Nexus 7 came out to be the first Smartphone to have it. It seems that Google has kept on tweaking the OS and while 4.0 was quite snappy in terms of performance; Jelly Bean easily outdoes its nearest predecessor.
Tegra 3, Android Jelly Bean and the 'Butter' (Google's codename for the project that will make everything of Android UI transitions smoother) proved to be a lethal trio as apps started up really quickly, touch response was very smooth and quick and even basic multi-tasking was immediate. Nexus 7's frame rate is really impressive and is perceived especially well during 3D gaming. It is suitable for gaming and users with a knack for gaming will love the TegraZone gaming portal for popular games like Renaissance Blood or Max Payne (Mobile).
Media
The video experience is really good- even though it may not have the sharpness and richness of color as iPad, it is more than what you can demand for at $199. Reading books and magazines is satisfactory, as screen transitions are very smooth but the text gets a little indistinct if you zoom in. Music seems to have left a few users in confusion as there are a lot of music apps on the homescreen and it's difficult to tell if you are streaming music or downloading. The player is not very responsive and the speaker is not nearly good enough.
Battery Life
With tablets vying for the slimmest build, it's hardly a surprise that they fail to provide a large battery; hence battery life tends to be unsatisfactory. But Nexus 7 fared pretty well, considering it runs for over six hours while constantly loading websites at roughly 60% brightness. Gaming, loading videos or using charge exhausting apps will obviously deplete battery much more quickly. But simple video and music playback allows Tegra 3 to run on a low power-hogging 'companion core', which will make your phone run longer, despite watching videos continuously.
To sum it all up, we can safely say that cons like limited storage or lack of connectivity to HDTV can easily be trumped by concrete pros like the smooth performance, sturdy build and economic price tag.
Disclosure: We might earn commission from qualifying purchases. The commission help keep the rest of my content free, so thank you!