What can be worse than you wake up some day and realize that domains in your GoDaddy account are not there anymore? All your efforts in years went away in just one night, your GoDaddy account has been hacked and your domains are moved away.
You expect GoDaddy could support and help bring back your domains?
The short answer is NO. I have very bad experience with GoDaddy support team and in my opinion, the dispute department is USELESS. Once your domains are transferred to another account, don't ever hope to get them back without taking actions with ICANN-approved arbitration provider or the court system, which could cost you more than the value of your website.
A few days ago, I heard very bad news from Hesham as his GoDaddy account was hacked and all domains (including FamousBloggers.net and ThesisAwesome.com) were stolen away. The cracker even asked him $999 (then reduced to $500) to buy back the domains. Fortunately, he got it back as the thief moved the domains to Active Registrar, I believe it would have taken much longer if this guy had pushed the domain to another GoDaddy account.
So, the lesson here is that we can't rely on our domain registrar, WE MUST PROTECT OURSELVES.
Many bloggers and webmasters don't know that they can avoid account hacking with a new security option of GoDaddy (They must have launched it after the increasing number of hacking cases recently). The option is 2-step authentication, which is quite similar to the 2-step verification of Google. After enabling this feature, crackers can't log-in to your account even when they know your ID and password. Additionally, they will have to fill in one more passcode which is sent to your mobile phone only. The step could take you a few more seconds to log in but the security payoff is huge, you won't have to worry about your account and spend more time on developing websites. The only way crackers could hack into your account is when they know your login info and take control of your mobile phone as well, which hardly could happen.
How to Enable GoDaddy 2-Step Authentication
I've just enabled the 2-step authentication option and it just took less than 1 minute. Here are the simple steps:
1. Login to your GoDaddy account, go to Account Security Settings under Settings tab.
2. You will see the 2-step Authentication option on the right, click on Set Up.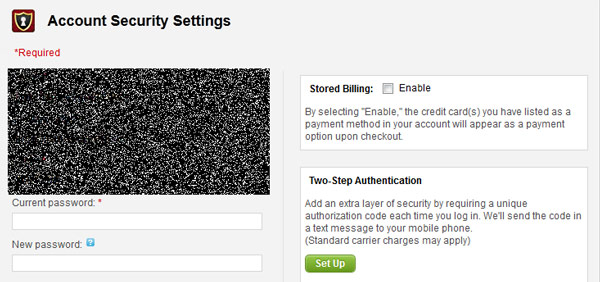 3. On the next screen, you just need to verify password and fill in your mobile phone info.
Note that the option is currently just available for U.S. customers and doesn't work with Internet voice services like Skype or Google Voice. If you are in other countries, you will have to wait for some time. The important option like this should be available widely as soon as possible.
4. A validation code then will be sent to your phone, fill the code in the next screen and all done. Your account is protected now.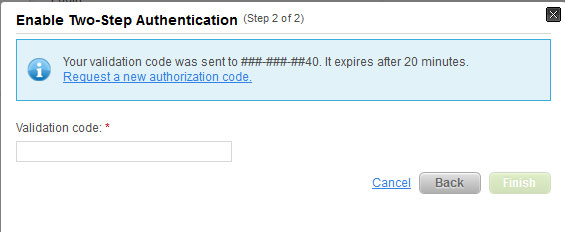 Have you enabled the security option in your account yet? What will you do if you are living in another country than in the U.S.? Will you move your domains to another registrar?
Disclosure: We might earn commission from qualifying purchases. The commission help keep the rest of my content free, so thank you!