Reports keep coming in from various major publications saying Qualcomm, a key player in the semiconductor industry, could join a consortium that plans to acquire the embattled BlackBerry.
That group, led by private equity firm Cerberus Capital Management and BlackBerry's co-founders Mike Lazaridis and Doug Fregin, adds to other suitors that bid for the Canadian phone maker.
At the moment, Qualcomm and Cerberus have only one thing to do first of all: finalize their bid before Fairfax Financial Holdings takes over on Monday. The Canadian investment firm has been conducting due diligence since it signed a non-disclosure agreement in September to review the financial books of BlackBerry. Fairfax, which holds 10 percent of BlackBerry, is scheduled to decide on November 4 whether to pursue its acquisition bid for that company or scrap it.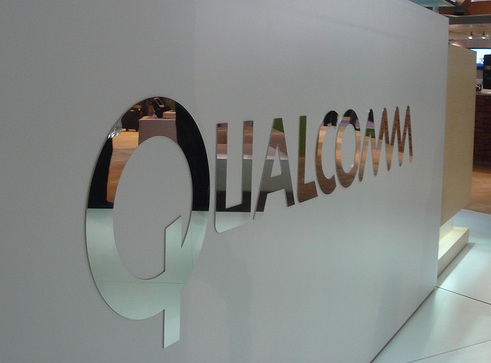 That Qualcomm wants to have chunks of BlackBerry doesn't come as a surprise. What is surprising is its appetite to join the Cerberus group when it could stand to buy the phone maker all by its own. The chip maker has already made a name in the smartphone industry, being the major supplier of processors that power handsets, including Samsung, HTC and Nokia. Coupled with other interested parties such as Cerberus, which could inject cash into the bid, as well as Lazaridis and Fregin, who both own nearly 8 percent of BlackBerry, the consortium will probably be the most viable option for the Canadian firm.
BlackBerry asks $4.7 billion from potential buyers that could save the company from its recent setbacks. In September, BlackBerry announced nearly $1 billion in losses from unsold smartphones mostly running on the BlackBerry 10 operating system, which failed commercially. A filing with the Securities and Exchange Commission also estimates the firm's loss at $400 million for fiscal 2014.
As of Saturday, it was unclear whether Fairfax has secured the funding yet for a formal proposal to acquire BlackBerry. Various lenders have reportedly declined Bank of America and Bank of Montreal, which advise Fairfax on its transaction, over financing the ailing phone maker.
But that does not necessarily boost Cerberus' standing on the acquisition bid of BlackBerry. Other groups are also reported to have an interest in taking over the phone maker. Lenovo is one of them. The Chinese computer maker has been allegedly looking into the books of BlackBerry for a potential acquisition. But its prospect of buying the Canadian firm, which makes business with government customers in the U.S. and Canada, isn't likely to succeed given tight regulations against Chinese firms.
Disclosure: We might earn commission from qualifying purchases. The commission help keep the rest of my content free, so thank you!