Another key player in the technology industry is joining the bigwig parties that are likely to place bids on the acquisition of BlackBerry. But the process ahead will not come easy because of data security concerns.
China's computer manufacturer Lenovo Group Ltd. is reportedly looking into the books of the ailing Canadian phone maker with the goal of striking an acquisition deal. The Chinese company's non-disclosure agreement with BlackBerry turned up amid the ongoing due diligence conducted by a Fairfax Financial-led consortium, which seeks to privatize BlackBerry. This as the Canadian company is pursuing other buyers, including Cisco Systems, Google and SAP, according to various sources, though no formal negotiation has been reached yet.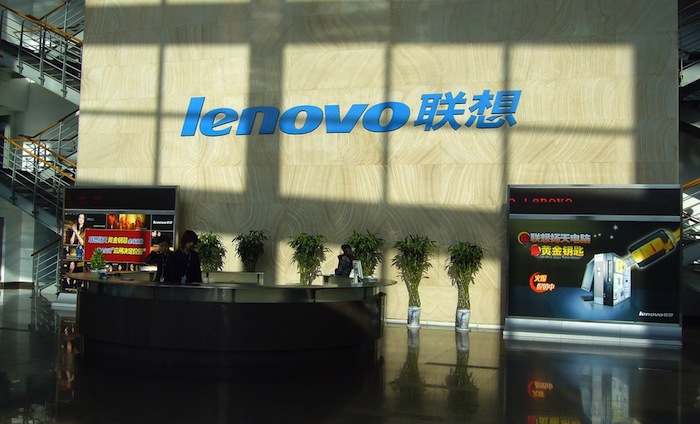 It is not surprising to learn of Lenovo's initial attempt at acquiring BlackBerry. In March, Lenovo Chief Executive Officer Yang Yuanqing hinted at a possible deal with the once pacesetter in the smartphone world. But first, there are the regulatory bottlenecks.
Why Lenovo wants to buy BlackBerry
A key motivation behind Lenovo's interest in BlackBerry is the phone maker's widespread presence in government agencies and corporate offices. The company's network manages BBM messages and millions of sensitive corporate and government emails daily. With that, the potential BlackBerry acquisition is strategic to the Chinese firm's business-centric approach, leveraging the computer business unit of IBM it acquired in 2005. Quite catastrophically as it appears, the same business also threatens to get in Lenovo's way to taking over BlackBerry.
Obstacles ahead
The Investment Canada Act, for one, gives the government an authority to block foreign acquisition of a Canadian company such a deal is detrimental to security infrastructures. The U.S. Committee on Foreign Investment would also screen any bid to buy BlackBerry due to the company's business with the federal government.
Data privacy laws in both Canada and the U.S. will doubtless pose obstacles to Lenovo should that company move forward to buying BlackBerry. Those regulations had recently put China's ZTE and Huawei through a series of barriers in their every attempt to acquire companies in the U.S. and North America. The acquisitions deals never pulled off eventually. Regulators posited that granting those two companies access to the American corporate world may wreak damages to national security. The discrepancy stems from incidents of cyber attacks on the U.S. government networks, reportedly originating from China, in recent years. Add to it the political conflict between the two countries.
What Lenovo can do
If there is any chance for Lenovo to get hold of BlackBerry, it might be limited to the Canadian firm's mobile device business at most. But that of course is not even a viable option as the Chinese company already joined the smartphone race long ago, albeit with lackluster performance.
Disclosure: We might earn commission from qualifying purchases. The commission help keep the rest of my content free, so thank you!