There are many bloggers who are blogging for a few months or so, suffer to make their first dollar online! There are actually many ways to earn money online but the most effective and smart way to do that is freelancing. It never matters if you are a writer or a designer; always remember that there is someone who needs you as a freelancer. Freelancing becoming very popular as for a freelancer it is a cool way of keeping oneself engaged and earning bucks. In this article I am going to tell you about some popular ways of getting freelance clients from your blog.
Tip 1- Criticize products of high rated companies
Pin-point a renowned website which you think needs some quality changes in some particular sector. It can be quality of articles published or in their design. This can be any kind of site- may it be corporate or just a popular blog. Then your next job will be to criticize those flaws openly in your blog (not by insulting them) and giving some logical solutions to it. Everything will start automatically from there. If your writings are strong enough to impress them, then they may ask you to join their business. If you keep on this good work, you may earn thousands of dollars every month by doing this only. But criticize logically and in a positive manner, otherwise it will kill your fame as a freelancer.
Tip 2- Write Evergreen Articles
Pick some topic which people will love to read over and over not only today, but also in the coming years and decade also. Such articles are generally termed as 'Evergreen' articles. These kind of articles are very informative and reader friendly, containing several examples regarding the topic. The more effort you put in writing such an article, the more value it returns you in the future. Note one thing that the topic of the article must be evergreen and interesting too.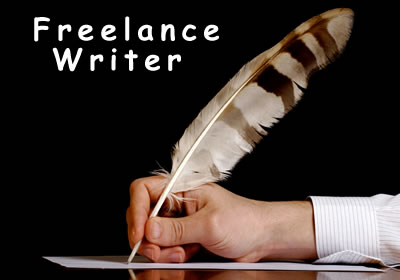 Tip 3- Share your Success Mantra
Write about some successful projects that you have worked as a freelance writer or designer. This can draw many clients towards you. There are many freelance writers who work in various exciting projects but eventually they forget to collect testimonials from the client. Even ask for permissions from the clients so that you can publish your success stories in the form of case studies. The more you write about it in your blogs, the more it attracts different client's attention. In the case study, try to highlight a trivial problem in your industry and elaborate the solutions you have chalked out.
Last Tip: Purchase Key pages on your blog
Always try to incorporate opt-in form on every page of your blog which will include the about me page, contact page and other useful pages rather than a simple form on a sidebar. The latter procedure works only if your blog is very renowned. If you don't have the liberty of an opt-in form, then just leave a simple note in your blog citing that you are a freelancer and you are ready to hire. Try to include a link in that note which will take the clients to the hire me page and your portfolio. This only will increase your chances significantly.
Remember, always give useful and legitimate information in about me page. Update your contact page periodically (if there's any change).
Conclusion:
These are the top 4 mantras that will surely help you to get good amount of clients. But at the end of the day, it's you and your ability that will influence your career graph. As it is said, Dedication is the master key to success.
Disclosure: As an Amazon Associate, I earn from qualifying purchases. The commission help keep the rest of my content free, so thank you!