So, you want some quality bloggers to write you some traffic garnering articles, eh? Well, I know that none of you wanted to hear this, but I'm not going to trick you – everything is coming out up front. You're going to have to use some of your personal resources. (A.K.A. pay people). But, don't worry, the fees are not what you're expecting, and you really can get quality bloggers writing for your site in just one day without paying out ridiculous amounts of money.
You just need some smart marketing and the right intel to get started!
Deciding How Much To Pay Bloggers
This is the first step to getting quality bloggers to write for your site. These writers want some monetary compensation, and if you don't offer up a little something, you're going to get failed journalism majors who can't write worth a darn. (I have written a post on some tips regarding guest bloggers to make sure that you get quality authors.) The reason the idea of paying bloggers doesn't scare me? You don't have to pay out more than $5 per post in order to get some positive results.
Many bloggers would argue that the more you pay per post, the better content you're going to get, and that is true. To a point. For example, if I pay you absolutely nothing and do not give you a link back to your site, chances are that you're going to care a lot less about how well you write the article. If I am paying you $5 per article, you will at least take more time proofreading and optimizing the article, because you want to keep this gig going.
Here's what I've found: Paying anywhere between $0 and $5 will get you tier 1 bloggers. You might find a couple of newbies who are hidden gems, but you probably won't get much bang for your buck. Paying anywhere between $5 and $20 is what I recommend, and I personally thing that you'll get better content than if you're paying $50 per post. (Once you start paying over $50, the quality of content is exceptional, since only the best of the best apply for these types of jobs, but I feel that even amazing content is not always worth $50, and this can really hit your earnings hard. Start out small, and if you find what I've found, stay small).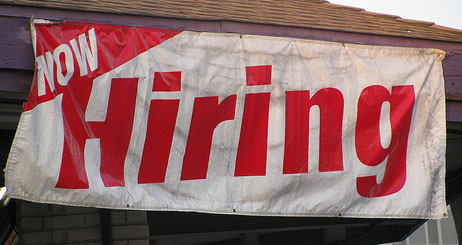 Recently I placed an advertisement for my geek culture blog on a prominent job listing site, which I will talk about in the next paragraph, and said that I would pay $10 per post. (I also included some other important aspects of the ad which I will discuss later in this post.) I figured that I wouldn't get a ton of applicants for just $10 per post, and that the applicants would be of low caliber. I couldn't have been more wrong. If anything, I received too many applicants! And don't think that it's just my niche – geekery is a smaller community than you would think, and I'm sure that your blog would get just as many submissions, if not more!
Here's why quality writers will write great posts for only 10 bucks: it reflects well upon their profile, and they don't make a living off of just one job. Freelance writers thrive off of working for many blogs, often writing just one or two posts for each. Plus, writers who are only being paid $10 per post are using the articles they write on your site to build their author's profile and create a reputation for themselves.
Where To Advertise
I have one word: ProBlogger. Sure, you can put a page up on your site, but that's why not you're reading this article. You want results, and you want them now. You can check out ProBlogger's job board, my ad is the one looking for a geeky blogger (it might not show up depending on when you're reading this post), and you'll see that it is very active.
Yes, there is a posting fee, $50, but this is just one payment that really gives a huge return. For this payment, you get access to one of the web's biggest pool of talented bloggers, who check the board very often! I've had a couple of great experiences with the ProBlogger Jobs Board, and I would really urge you to go this route if you're looking for some quality paid writers.
How To Advertise
Now, although I am praising the Jobs Board to no end, you can't just throw any old ad up there and expect positive results. You might get a ton of responses, but these will not be targeted responses, and you won't find the writers you're looking for. There are several things that you should be sure to include in your ad:
In the Description section –
Must Have Prior Experience With WordPress
Link To Your Site
Specify Payment Details (How much, Via PayPal, etc.)
Describe Your Blog
Types of Posts You're Looking For
In the How To Apply section –
Your Email
Tell Applicants To Include At Least Two or Three Links To Past Works
Tell Applicants To Explain Why They Are A Good Fit
Something Unique That Identifies A Specific Quality
This last one might not have made much sense to you, so I will explain. This "unique" aspect of your job application process helps you to pick out bloggers who do not just have great writing skills, but have something else specific that you're looking for. For example, I value humor on my geek culture blog, and I came up with a way to measure how much applicants really know about being geeky, and how well they could come up with witty titles. I gave them two boring, regular titles, with no other information about the post, and told them to come up with funny replacement titles. This really helped me pick out great writers, and assisted me in weeding out those who couldn't even follow a simple set of directions. (A reminder to those of you applying for jobs – follow the instructions.)
Disclosure: We might earn commission from qualifying purchases. The commission help keep the rest of my content free, so thank you!