So you want to increase your online presence and make more money?
By reading this informative article, you would be rightly positioned to approach every aspect of your business; looking beyond what's obtainable now and aiming for the real gold.
It seems everyone is blogging these days. Thousands of reports have been written explaining the importance of a blog for corporate organizations. Without doubt, it's a great leap in business dealings. But I'm not going to bore you with all those stuffs, you already know them.
Today, geographic niche marketing is going to be our focal point.
How you can become a better blogger, expanding your reach and selling your products easily. One thing is certain, no matter what you are doing right now, you need growth. Maybe you've been looking for a quick solution fix to blogging issues; you've the right resource on a platter.
What is Geographic Niche Marketing?
Geographic deals with a "specific location" while niche marketing talks about targeting a unique area cut-out of the general industry. For instance, internet marketing is a big industry. When you decides to blog about affiliate business, that's a niche.
These days, we are living in a specialized age where you need to be a master at something, before you can succeed in life, especially when marketing online.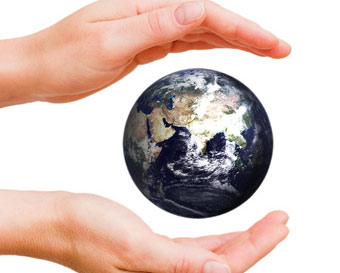 Let me give you an example to illustrate my point. Web hosting niche is highly competitive. The last time I checked the number of web pages targeting "web hosting," Google gave me over 12,000,000,000 web pages and that's with a ("").
But do you know you can target a specific geographic area and still rank for web hosting related keywords.
The Creative Keyword Domination
"Web hosting in New Jersey" is a keyword that has 5,200 monthly searches in Google with less than 10,000 competing web pages. What does that mean? If you target the Geo-specific keyword, you'll not only rank on Google's top 10, but your conversion rate would soar.
How do I know?
The people behind keywords that have specific locations and cities as prefixes and suffixes are ready to buy.
Yes, they're simply tapping their credit card and waiting for that lucky dude (web page) to appear – what if it's your blog that appears as #1 result?
Out Of The Box Keyword Research
When researching your key terms, you need to look-outside-the-box and pinpoint geo-specific phrases. These are the real money makers in any niche. But you can apply this strategy in every niche and profit, not just web hosting. Even in online shopping, there are great key terms to rank for that focuses on a certain geographic location.
For instance, when someone wants to get a digital camera as quick as possible, they could type "Canon Camera store in TX."
When I discovered the potentials in Geo-specific keywords, I started building niche blogs that target such purchase-oriented terms like shoes in LA, web hosting NJ, sitter-city coupon codes, web design MD, 6pm discount coupons and all the likes.
Marketing Takeaway
If you already have an existing blog and targeted readers, you could apply these strategies and enhance your blog engagement and sales. It all boils down to your knowledge of their needs and how desperate they expect answers.
Geographic niche blogging is the hope for tomorrow, as the competition gets tougher by the day, you need to re-adjust your marketing campaigns; articles, videos, audio, short report, e-books, newsletter etc to a group of focused people.
That's the only remedy to blogging failure. I see you moving towards the right direction in your business this year – see you at the top!
Disclosure: We might earn commission from qualifying purchases. The commission help keep the rest of my content free, so thank you!