Facebook has begun beta testing its own version of digital assistant called M with a select number of users in the Bay Area as the social networking giant intends to escalate the level of competition with other tech titans such as Google, Microsoft and Apple.
One of the things Facebook M can do to help users perform tasks more quickly and easily on Facebook is to allow them to unify all their searches in the web through a centralized interface.
M is available via Facebook Messenger. The beta testing involves some 10,000 people who will be providing Facebook with access to their message information, leading to Facebook's increased revenue from direct-response advertising, a space where Zuckerberg has constantly failed in recent attempts.
Whether M is going to be in the list of Facebook's successful services remains to be seen, but one thing that is certain is that Facebook M will introduce a new age of using the computer to interact with people by simply asking our gadgets to perform things we used to do manually.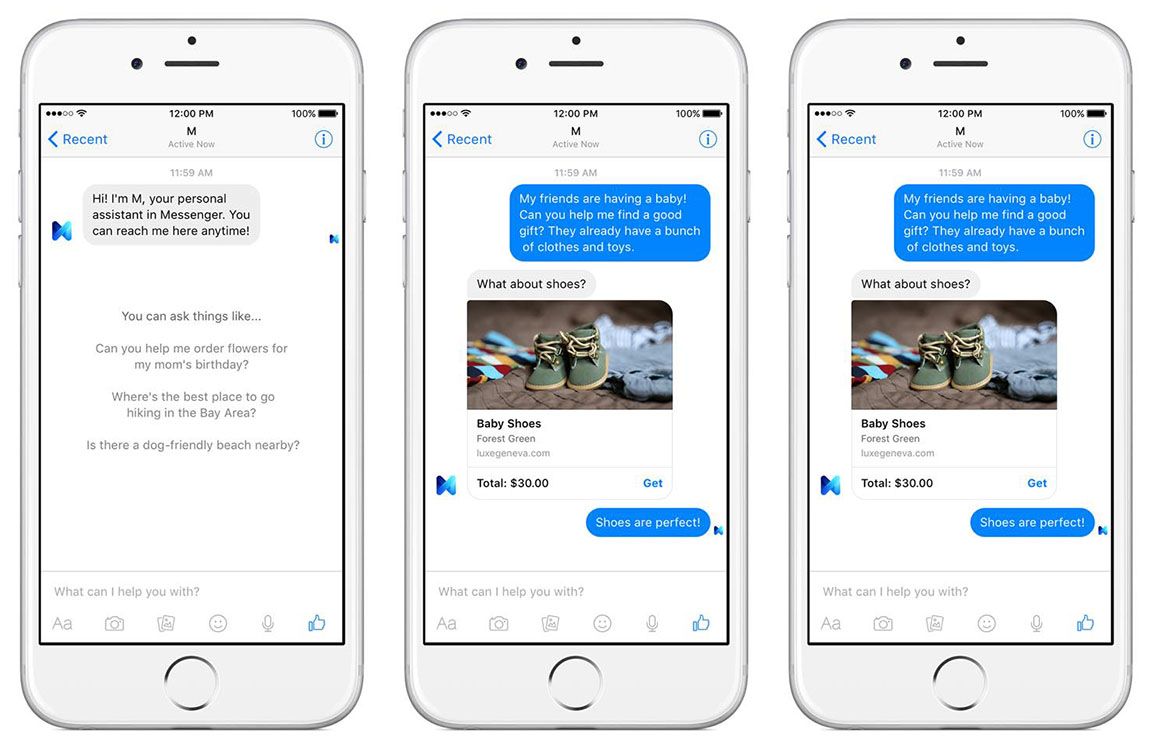 The introduction of the full version of Facebook M in the future, or anytime soon, heralds the beginning of a re-imagined way of using mobile apps. Soon enough, you will no longer need to open and launch an app to gets done, all you will have to do is wait until the job you wanted done is done for you by the digital assistant.
While the competitions is getting tough – what with the current players in the market such as Apple's Siri, Microsoft's Cortana and Google Now – tech analysts believe Facebook holds some edge in the game. First, the commonplace chat service, which is far easier to use than the other voice-enabled services.
Then there's the numbers game in favor of Facebook. Its Messenger app, for example – and which will host the M service – already has at least 700 million users. Leveraging this advantage will enable Facebook to maximize the conversational information it will get from such a massive number of users in order to improve its automated digital assistant based on chat.
The beta testing at present involves receiving user requests which will be processed by Facebook M. According to the team at Facebook that develops M, the feature has not yet achieved a status where it can be called smart enough to handle user requests. The process is gradual, so Facebook expects to release the service to more users each day as the algorithm gets more intelligent.
Disclosure: As an Amazon Associate, I earn from qualifying purchases. The commission help keep the rest of my content free, so thank you!