Now that you have had you've had your iPhone 4S out of the box for a couple of weeks, you may be wondering what applications will show off the new features best. While applications related to Siri aren't available during its beta phase, we can expect many to be available soon. However, until then, there are a ton of applications that show of the other features iPhone 4S and iOS 5 has to offer. These are only the top five, if there are any other amazing applications you feel show off all that iOS/iPhone 4S has to offer, let us know in the comments.
Cards for iPhone
With a greater push to a more digitalized lifestyle, sometimes we forget about the novelty of physical keepsakes. Apple has found the perfect way of combining the past with the future with Cards for iPhone. No, these aren't eCards; they are physical post cards that are fully created (from choosing to mailing) straight from your iPhone. Once created, you are able to send the card to any physical address. Each card usually takes about a week to arrive. When the card arrives, the recipient is presented with a handwritten-like envelope with your personalized card.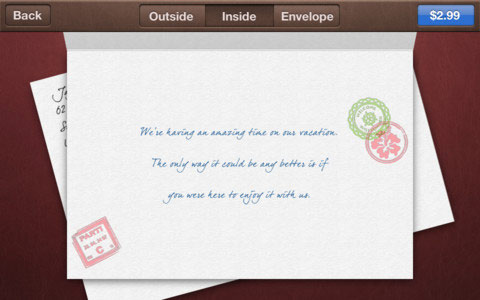 Instagram is by far the best application for showing off iPhone 4S' amazing 8-megapixel camera. The basis behind Instagram is being able to take photos of random objects and make them look amazing with filters, minor editing, and more. Photos uploaded and tweaked on Instagram can be shared on websites like Twitter, Tumblr, Foursquare, and through email. With features like tilt-shift and borders, you can turn your average iPhone photos into masterpieces.
Twitter is now integrated into iOS 5. To fully take advantage of the integration, downloading the application is almost necessary. Once downloaded, iOS 5 grabs your credentials to allow you to share photos, YouTube videos, your current location and much more with your followers. However, if you want to take full advantage of mobile Twitter, checking out the application is a must. The official application allows you to quickly and easily stay updated, follow interesting people, and more without even having to open your computer.
Despite Siri not officially integrating with third-party applications, Remember the Milk is one of the first applications to be admitted into the beta phase of Siri. Remember the Milk is the ultimate application in remembering the various tasks that make up your daily life. This is an essential application for iPhone 4S and iOS 5 users because Remember the Milk not only partners with Siri, but also the Reminders feature of iOS 5.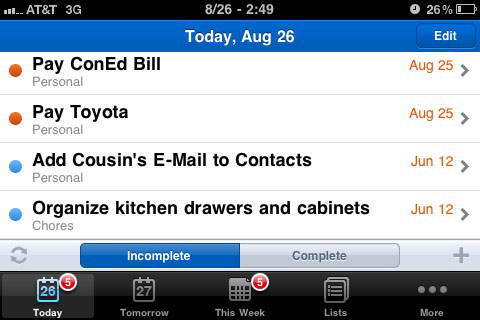 Find My Friends is the more personal, nosy, stalker-esque cousin of Foursquare. The application, officially brought out by Apple along with Cards, allows you to know the current location of your friends and others you have partnered with on the application. This allows you to keep close tabs on those who – well- need close tabs on, and is perfect for organizing spontaneous meet ups with friends. All of the talks about security issues are short lived. Find My Friends is a lot more secretive than you think. Not everyone can even use the application; you must have iOS 5 and an Apple ID to use because of its iCloud integration. Plus, you must opt in to share your location, vice versa. In addition, if you want to create an event with your friends and share your location for only a short time, you most certainly can. Find My Friends is the essential iPhone application for everyone from the social animal to the concerned parent.
Disclosure: We might earn commission from qualifying purchases. The commission help keep the rest of my content free, so thank you!