The new iPad has finally hit the stores. With new customers flocking to get the hottest gadget for this year, you need to know what is needed to get the most out of your gadget. Applications help greatly with the experience of your new iPad, but accessories can make your iPad experience fully worth the price. Today, we will take a look at a few accessories that can help you protect, type, and personalize on your new iPad.
The Perfect Case
It is almost essential to have a great quality case with your new iPad. A case not only makes your new iPad look amazing, but it can also keep your new iPad looking amazing by protecting it. For this reason, you must choose the right case that balances the two. Many manufacturers are out there that make amazingly looking and durable cases. Some recommended companies include Zagg and Otterbox. They use high quality and unique designs, including the leather skins provided by Zagg.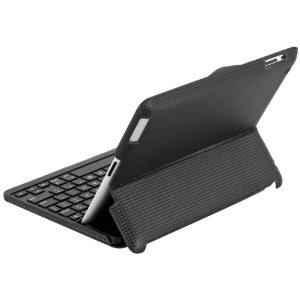 Your iPad + Keyboard
One thing I love about iPad is that when I am on the go and my Mac is at home, it can be the perfect device for creating articles while on the go. This is something that isn't possible with the small screen that my iPhone holds. However, a problem the iPad unveils is that you can't really dish out serious articles with a touch screen device. You are more prone to mistakes, even for the most experienced touch screen user. However, there are many Bluetooth and keyboard cases available, including the famous keyboard cases available from Zagg, that allow you to type on your iPad with a physical keyboard. Apple also offers wireless keyboards that have the same feel and set up as the wireless keyboards found with the iMac. Many range in price from $35 to $50, however they are worth the price and many great deals can be found all over the web. Anyone from students to bloggers will greatly benefit from a wireless keyboard for their iPad when on the go.
Camera Connector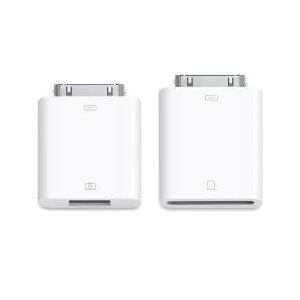 You're on the go and taking a couple of photos. Your Mac is back at the house and you want to do some light photo editing. All you have is a WIFI connection and your iPad, no ideas come up about how to solve your dillema. However, there are many ways you can complete your photo editing tasks while on the go. To start, Apple has a camera connector that allows you to connect your camera and import photos into your iPad. From there, the iPhoto application available on the App Store for $4.99 will allow you to get some editing out of the way. Your mobile projects will be available on your Mac for more editing, allowing you to get down to business. Apple has camera connectors available on their website for as little as $29.00. This brings a whole new level of multitasking and mobile working.
Disclosure: We might earn commission from qualifying purchases. The commission help keep the rest of my content free, so thank you!