I was so excited when hearing the news that ESPN networks and ABC will televise all 51 matches of Euro 2020 (or Euro 2021!). Moreover, all 51 matches could be streamed live on the ESPN+ service. That was really great news because I love using the ESPN+ service to stream Italian Serie A in the last season.
I was even more thrilled as they said all the games would be streamed in Multiview mode (Alternate Feed). I thought that it would be somewhat similar to fuboTV's Multiview or ESPN+'s Multicast feature which splits the screen and allows streaming different games simultaneously. The Multi View feature sounds amazing, I expected at least it would offer the primary camera angle and some other angles to the crowd or coaches. If that was true, that would have been the best soccer watching experience ever for just $5.99 per month.
Unfortunately, the real Multi View feature is far from what I imagined. In this mode, ESPN+ actually displays 3 different feeds but none of them is the normal view. They include two feeds of the two coaches on the left side and a larger aerial cam (tactical cam) on the right. The tactical cam shows the game in vertical orientation which is totally different from how we always watch soccer. You can see all players in the feed but it is impossible to see the ball or which player has it. And of course, you won't be able to see replays of goals or other actions. The only thing that helps me follow the match is the audio from ESPN's match commentators.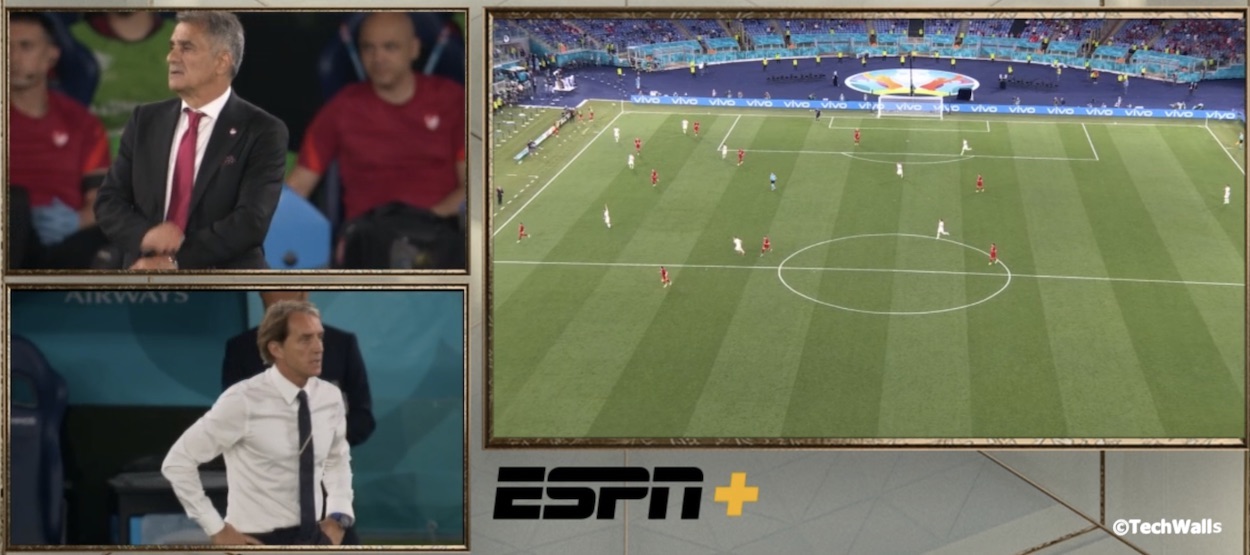 I was so disappointed with the experience and cancelled the service immediately. ESPN+ doesn't offer refund after purchasing the subscription but I contacted Apple to ask for the refund easily. Later I figured out that ESPN+ will stream just semifinals and final matches in full view mode. Most of us want to watch the whole tournament, not just the 3 final matches. Therefore, if you want to enjoy Euro 2020, you will need to find other TV streaming services.
Update: It seems like ESPN+ has received a lot of complaint and they responded by changing the alternate feed to four multi-cam views. The change was implemented starting from the last match of group stage. Notably, there is an actual match broadcast on the top-left corner; The other views include two player cams and one aerial view. The normal match view is quite tiny as it takes less than 25% of my TV screen, however, it might appease angry ESPN+ subscribers. At the end of the day, the experience is good enough if you have a big screen and we can't complain as ESPN+ costs just $5.99/month.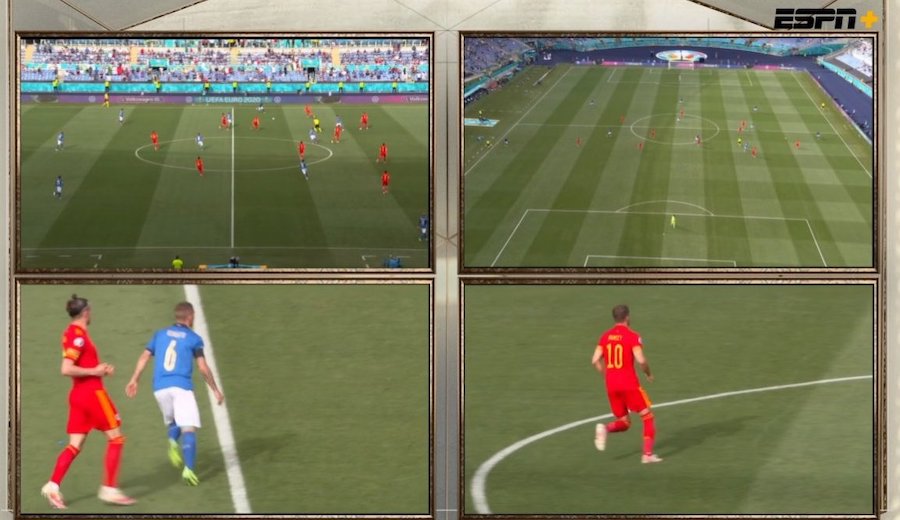 Disclosure: We might earn commission from qualifying purchases. The commission help keep the rest of my content free, so thank you!