Microsoft is scheduled to roll out Windows Phone 8.1 over the coming months, and enterprise customers wary of mobile security risks are sure to be the first customers to purchase the product for a couple of reasons.
The updated Windows Phone operating system takes a unique position in the enterprise market because of its strong security feature that eclipses those of rivals Android and iOS. This is especially attractive to customers who require secure mobile solutions.
The Windows Phone operating system now provides Multi-Factor Authentication with virtual smart cards and PINs for various security needs of many organizations. The new version has been enhanced to counter mobile malware with technologies that have been similarly embedded into the desktop version.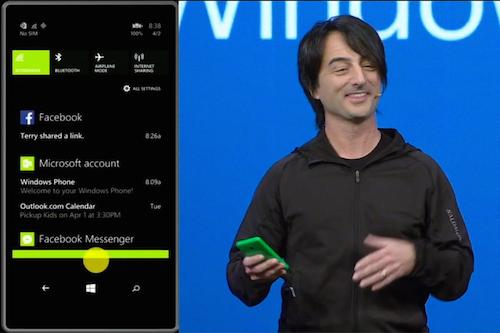 Its Unified Extensible Firmware Interface and secure boot system are also responsible for shielding the device upon startup so there is completely no way for hackers to exploit the boot process. UEFI works to confirm that the boot loader is authentic and Trusted Boot confirms that all Windows boot parts are trusted. Any file that has been altered due to malware will be disabled from launching and third-party applications are be blocked, unlike in Android platforms where apps from outside sources are free to run on the operating system.
Windows Phone has been traditionally known for its scarce "cool" features and apps, but its edge from the rest of mobile operating systems is its enterprise security. This belief stems from Microsoft's late entry into the mobile market, having scorned the sector for quite some time until it finally realized mobility is the new frontier of business and communications technology.
Microsoft also integrated into the updated OS features such as encrypted email and certificate management, enterprise access to Wi-Fi networks, and virtual private network. IT staffs are able to install security features on the phone remotely, put restrictions for hardware and software operations, and wipe out data on the device remotely in case it is lost or stolen.
Companies adopting the bring-your-own device policies will particularly benefit from these features because IT managers will be able to monitor and control company data stored in mobile devices.
We have of course seen these features on Android and iOS devices, but their security has been the source of news about attacks and vulnerabilities lately.
Free versions of Microsoft Word, Excel, and PowerPoint applications also come preloaded to the Windows Phone, which means a smooth compatibility between the mobile and desktop applications is an added allure of the product.
Disclosure: As an Amazon Associate, I earn from qualifying purchases. The commission help keep the rest of my content free, so thank you!