You never know when you will need an emergency radio. When I lived in Long Island, NY, I experienced 2 deadly hurricanes, which are Hurricane Irene in 2011 and Hurricane Sandy in 2012. Fortunately, I was well-prepared in the 2nd storm, so I could live through it easier despite the fact that I had to live without electricity for nearly a month.
You can check out this post to find out how tech can help during a hurricane. One of the most important gadgets is the emergency radio. Today, we're going to check out the ELECLOVER Solar Hand Crank Emergency Radio.
Unboxing Video
Features & Performance
In terms of design, the ELECLOVER radio is a little bigger than similar products on the market. However, the size is totally manageable and you can easily hold it in one hand. There are a LED flashlight on the front, a solar panel on top, a hand crank on the bottom, connections on the back (including a USB port to charge your devices, a miniUSB port to charge the radio and a 3.5mm headphone jack), an AAA battery compartment and some switches on the left side, and the flashlight power button and FM tuner on the right side. I love that the product has a water-resistant design and rugged body with the use of plastic and rubber.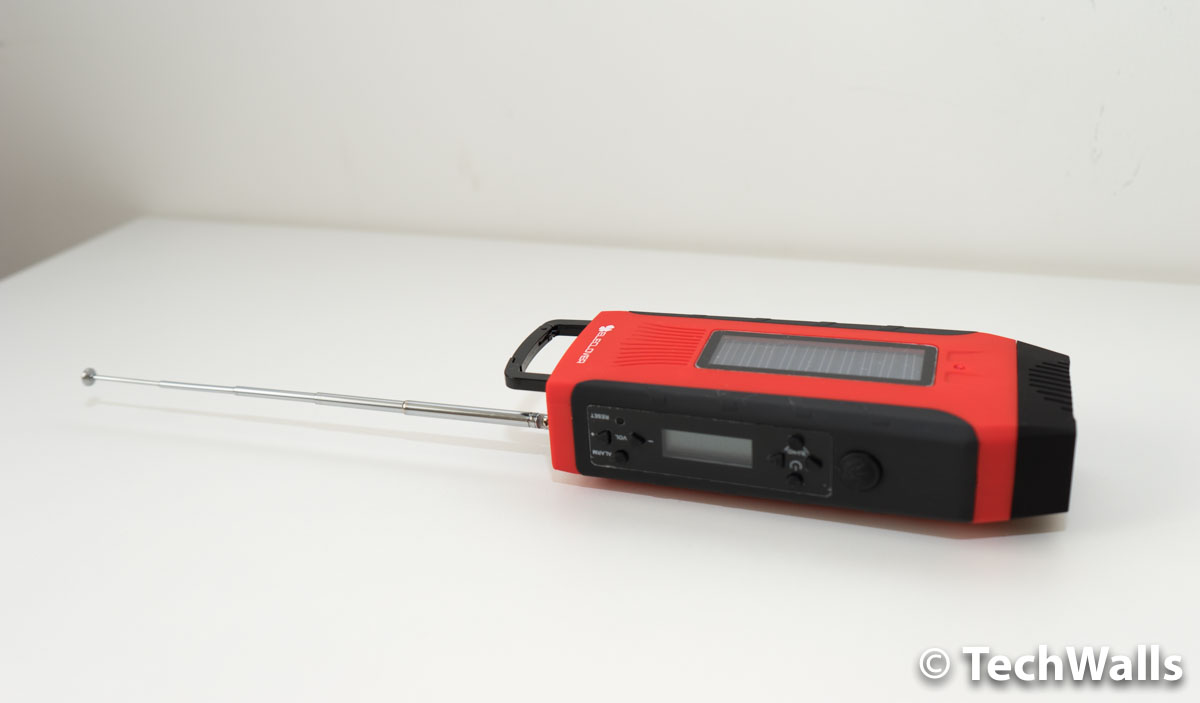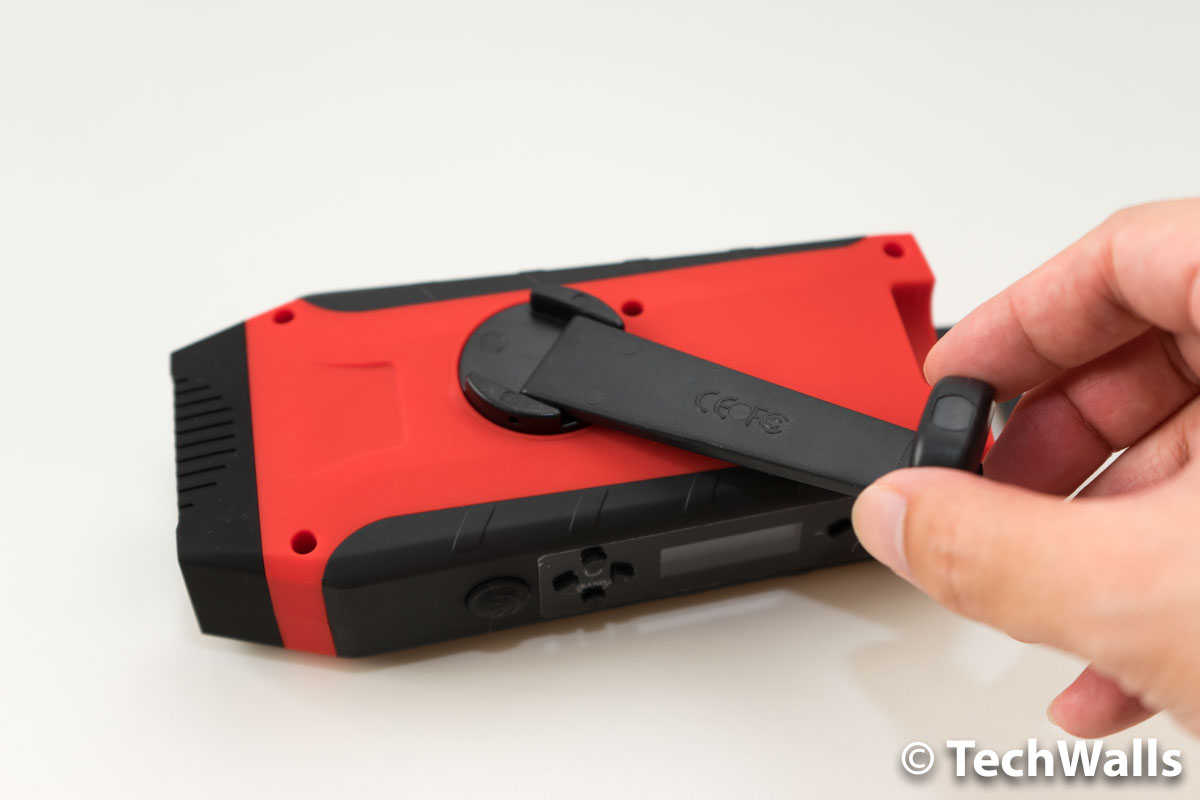 The ELECLOVER emergency radio offers some more useful features than the cheap ones you can find at Walmart or Target. It's not only the tool to provide you the latest information regarding a disaster but it is also a flashlight, a self-powered device with a built-in battery to charge your smartphone, and provides Specific Alert Message Encoding (SAME) alerts. Inside the box, you can also find a bracelet with some tools like compass, fire starter, whistle, or scraper.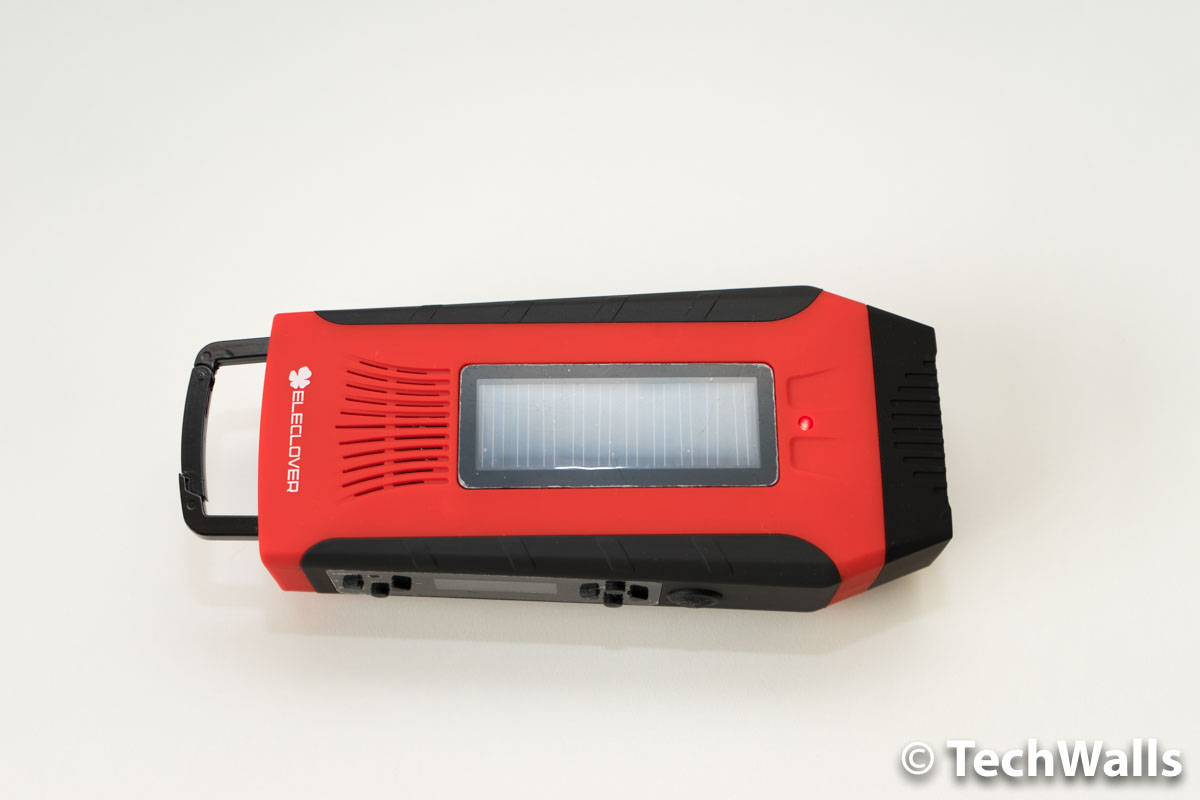 All those functions work flawlessly. I am very impressed with the solar panel as it manages to charge the radio even when it's placed indoors. My previous solar panels like the EasyAcc Portable Solar Charger Panel always require direct sunlight but it's not the case here. This panel works very well even under the light reflected from the walls.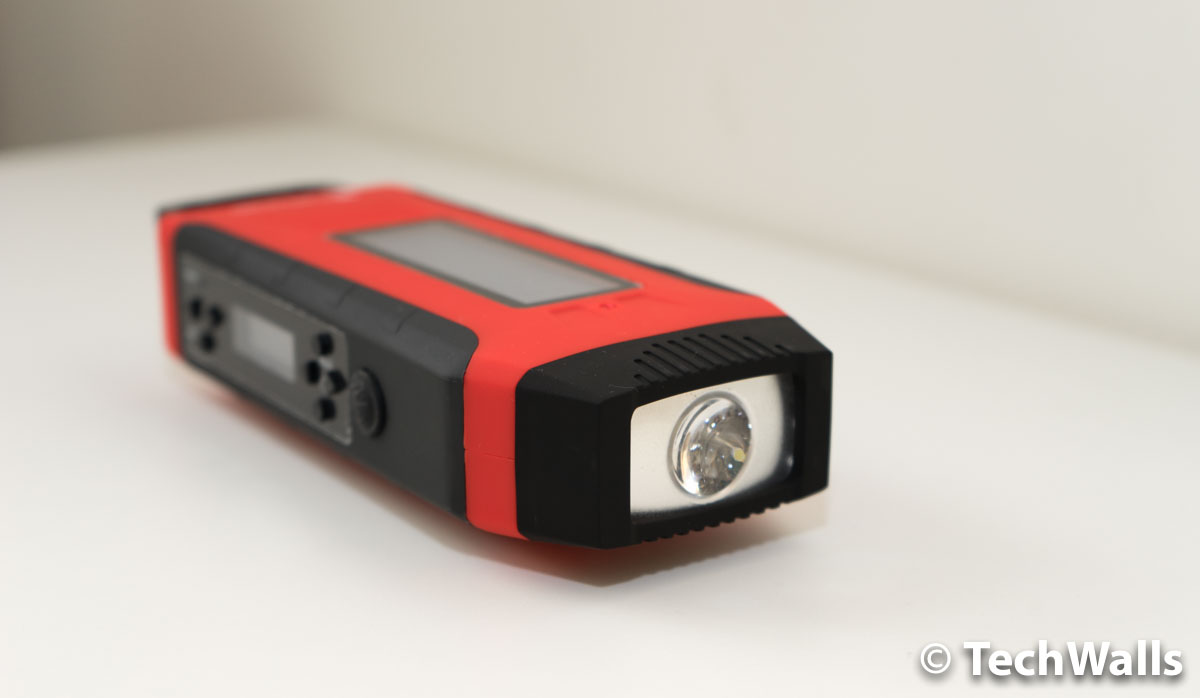 Notably, this is the new version and there are some important upgrades like the brighter flashlight, bigger 2,000 mAh battery and Built in EWS (Emergency Warning System). The EWS is very helpful as you will just need to long press the Alarm button to change to EWS mode and receive emergency information from NOAA (National Oceanic and Atmospheric Administration) weather band stations.
There is just a limitation from the flashlight as it is not really bright and there is only one level of brightness.
Overall, I highly recommend you to get a reliable emergency radio like the ELECLOVER. You might not need it immediately but you will find it extremely helpful during natural disasters.
Disclosure: We might earn commission from qualifying purchases. The commission help keep the rest of my content free, so thank you!