Edifier, a Chinese audio system manufacturer, introduced a new lineup of earphones, headphones, and headset in early 2016 and all of them are available in the U.S. right now. All of them are mid-range headphones with low price tags of less than $100. The Edifier M710 is one of them and its MSRP is just $39. Let's check out the on-ear headphones and see what we have for the money.
Unboxing Video
Design & Features
There is nothing special about the design and offerings of the headphones. They are available in 3 color options, which are red, black and white. I don't really like the packaging as it is made of hard plastic, so the edges are sharp and you might get injured when opening the box. Besides, the box is not really eco-friendly because the material is almost non-recyclable. Inside the box, you can find the M710 headphones, a cable splitter for old devices and an airplane adapter.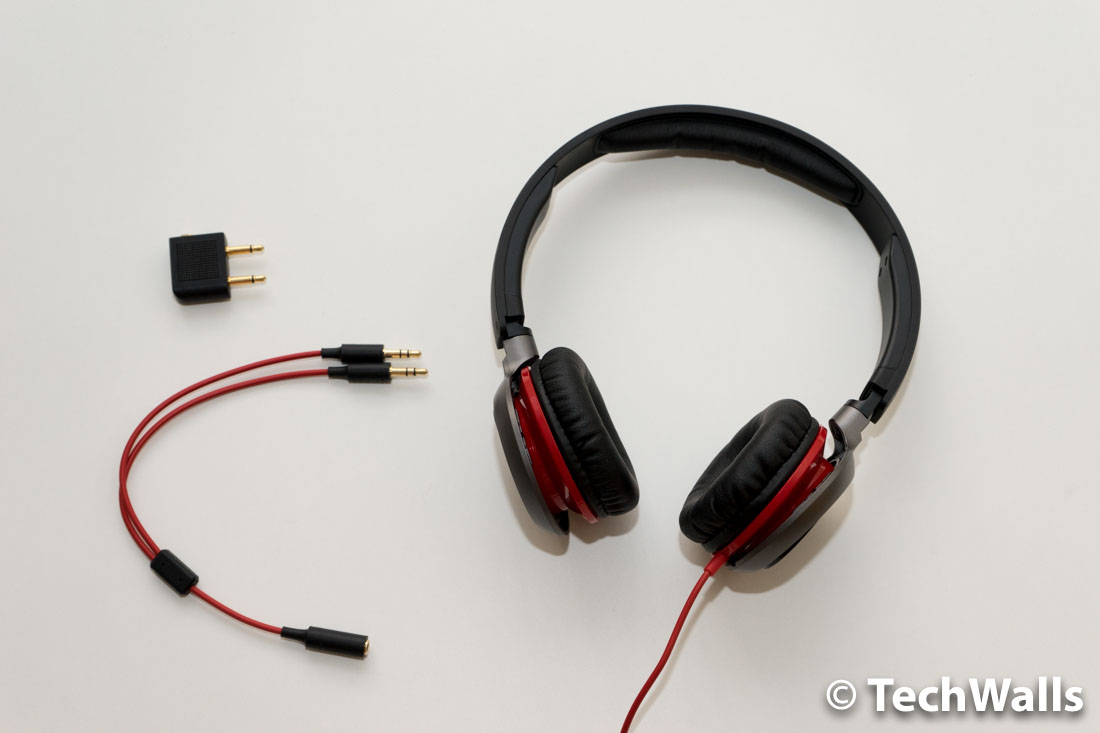 The whole exterior is made of plastic, so you won't have the premium feeling when holding or wearing the headphones. A huge advantage is that they are extremely lightweight and comfortable. The M710 weighs less than 5 ounces, so you won't feel a thing and even forget that you are wearing headphones on top of your head. I tried using them for nearly 3 hours continuously and my ears didn't get hurt or hot at all. The earpads are quite soft, so I feel so comfortable even though they have the on-ear supra-aural design.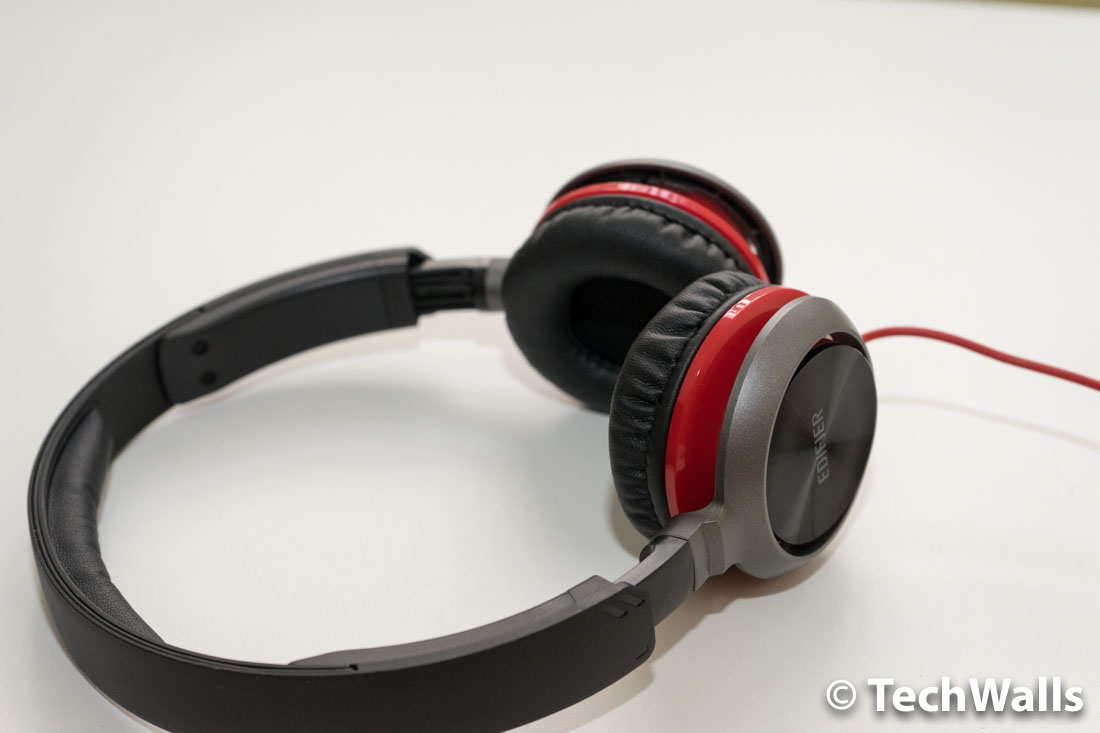 We have an inline control to adjust volume and a mute switch for calls. However, I'm not a fan of the volume slider because I could accidentally crank up the volume. Besides, I hate that the cable is undetachable, you will be in trouble when the cable is broken.
Edifier doesn't provide a carrying pouch but the headphones are still very portable. You can fold them flat and put them into your bag easily.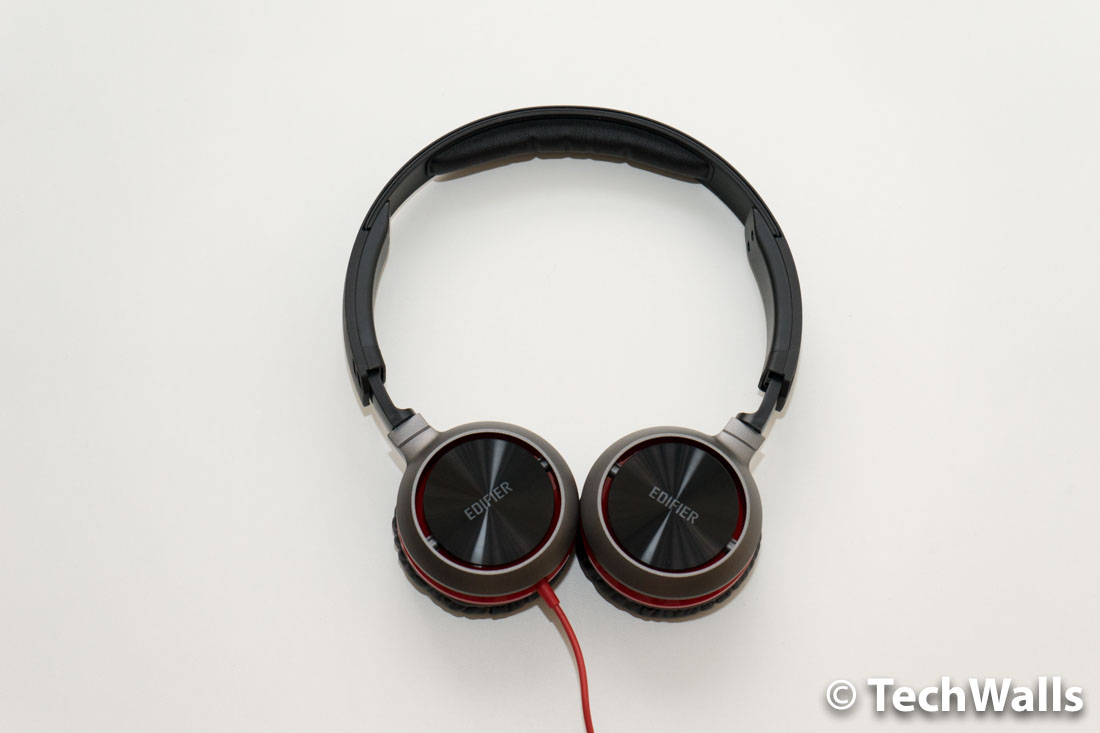 Audio Quality
My expectation bar is quite low when testing the M710 headphones because they are low-budget ones and I've never been satisfied with any headphones in the sub-$100 price range. I used the M710 with my Samsung phone and MacBook Pro most of the time, the M710 didn't surprise me but it is not necessarily a bad thing.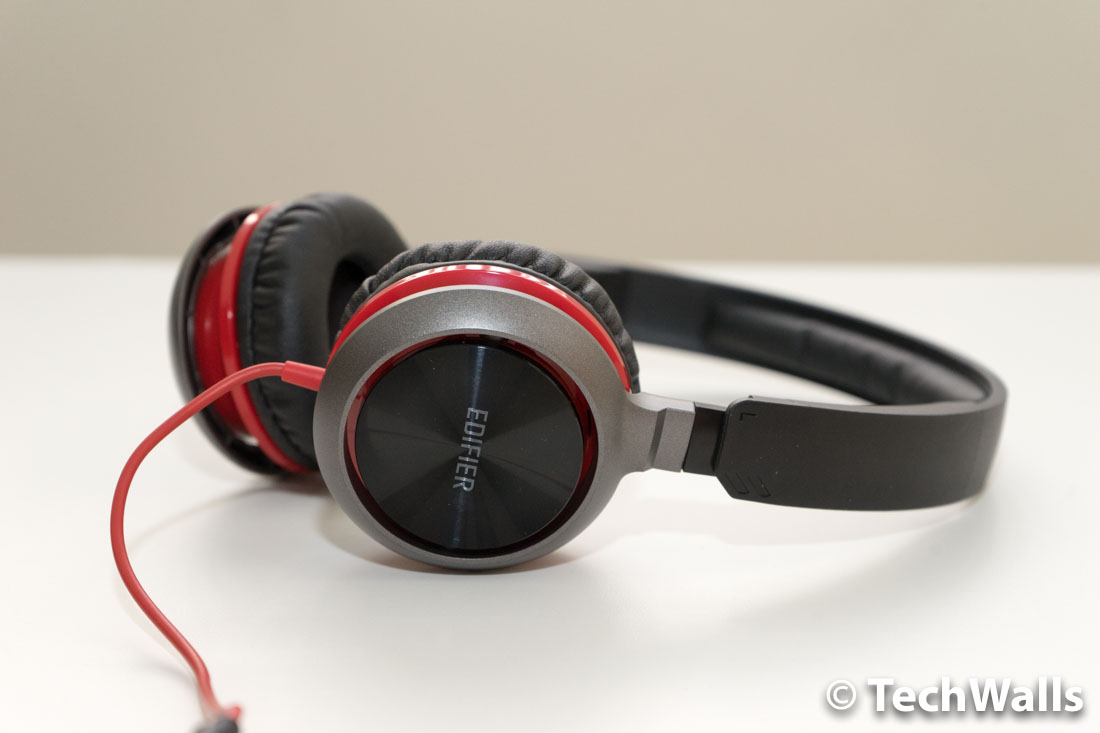 Everything is ok with the headphones. They have a significant bass boost, so it is suitable for anyone preferring a full sound. Many people will enjoy the sound but I still think it should be a little brighter. The sound signature is too warm and I find it muddy sometimes. Those are the reasons why I didn't use the headphones when listening to music for a long period of time.
I'm using another pair of on-ear headphones, which are the Beyerdynamic T51i, so I can hear a huge difference in sound signature between the two. The T51i has a little bass boost but it's nothing when compared to the M710. Unfortunately, the bass is overwhelming, not punchy and lacks of clarity for my taste. Besides, the soundstage of the M710 is also not as impressive.
The good thing about the sound is the mids are still present and clean, I also can't hear distortion and treble spikes when cranking up the volume. Therefore, it is great for watching movies, listening to podcasts or watching Youtube videos.
Conclusion
Pros
Lightweight and comfortable
Clean sound with bass boost
Low price
Cons
The Edifier M710 headphones are not something that can get you excited when listening to music. They do everything alright as low-budget headphones, however, they will have to compete with a lot of cheaper headphones from Sony and Sennheiser.
Disclosure: We might earn commission from qualifying purchases. The commission help keep the rest of my content free, so thank you!