A few months ago, I was looking for an external monitor for my MacBook Pro 15 with Retina Display, and it seems like Dell is still the leader in this product category. There were a lot of decent monitors with prices varying from $200 to over $1,000 and it was quite difficult to choose one.
I finally ended up with the Dell UltraSharp U2515H because it has respectable specs, a stunning design, and a very reasonable price. Here is my review after using this monitor for about 3 months.
Unboxing Video
Design & Build Quality
Inside the box, you can find the monitor, a stand, a cable cover, a power cable, a mini-DP to DP cable, a USB 3.0 Upstream cable, and user guides.
The Dell UltraSharp U2515H looks notably smaller than most monitors at the same screen size, this is because it features very thin bezels. The distance from the edges to the active panel is less than 0.2 inches, so many considered this as an edgeless monitor.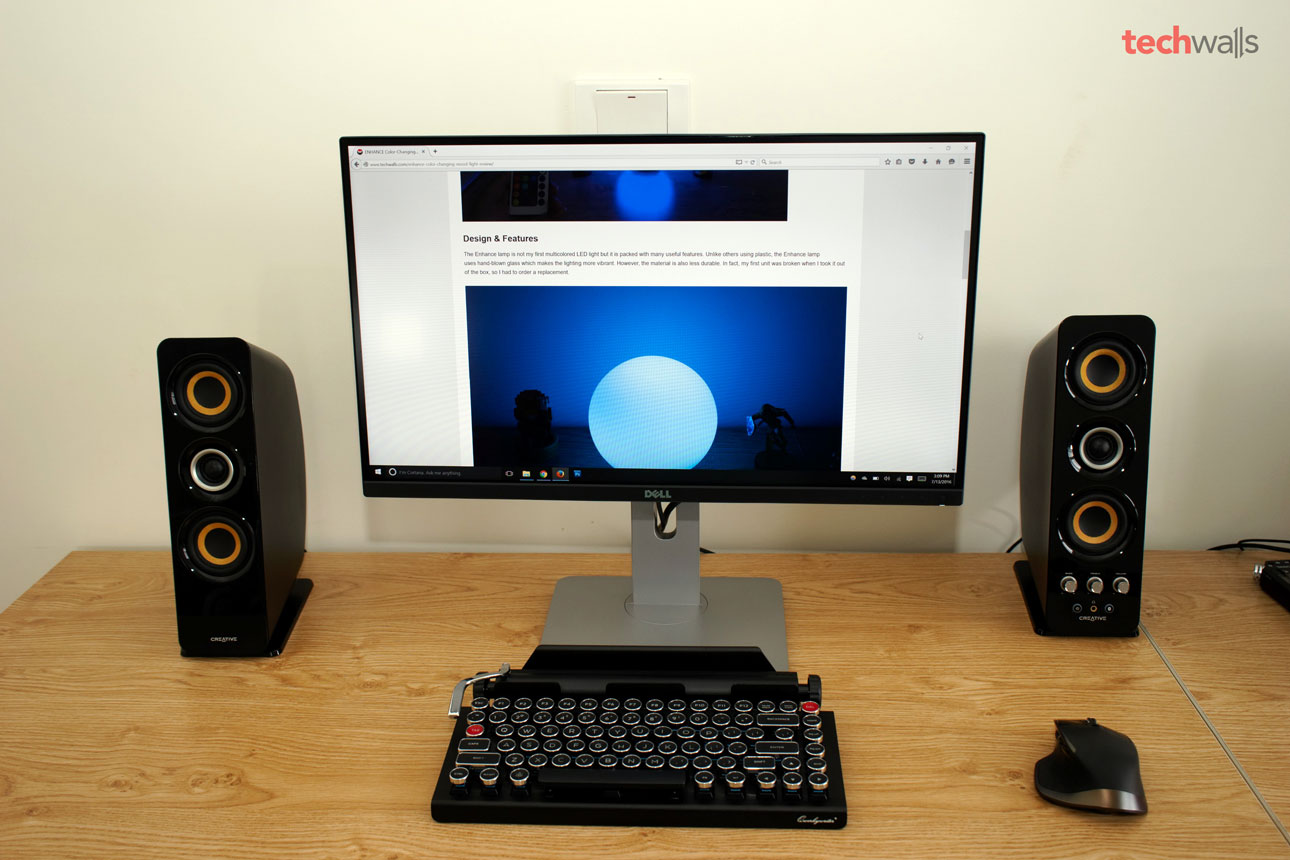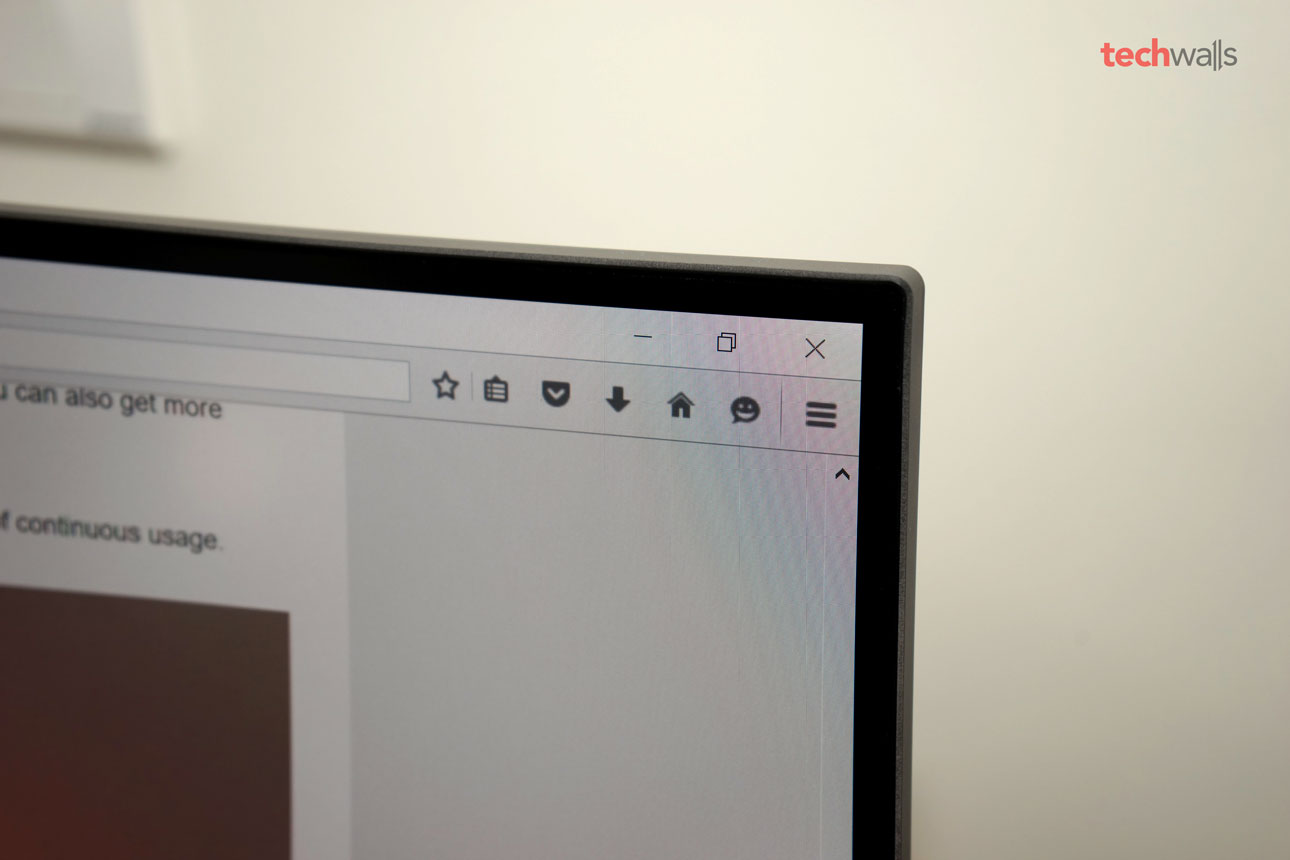 I'm so impressed with the monitor stand because it allows us to adjust the screen to any position and angle. If you see the video above, you can see that I can adjust the height of the screen, I can tilt, swivel and even rotate the screen to the portrait mode. Everything can be done easily and of course, no tool is required for the adjustment.
You can control the on-screen display (OSD) menu with 4 touch buttons on the bottom right of the screen. Here you can set brightness, contrast, input source, color, display, and energy.
A wide array of connectors can be found on the back of the monitor. There are a power connector, a Dell soundbar mounting slots, 2 HDMI ports, 1 mini DisplayPort, 1 DisplayPort in, 1 DisplayPort out, 1 Audio-Line out for speakers, 1 USB Upstream port, and 1 USB Downstream port.
My only complaint is that the whole exterior is made of plastic, so it doesn't look as sleek as some other monitors. However, it still feels very sturdy and it is totally acceptable for a monitor at this price range.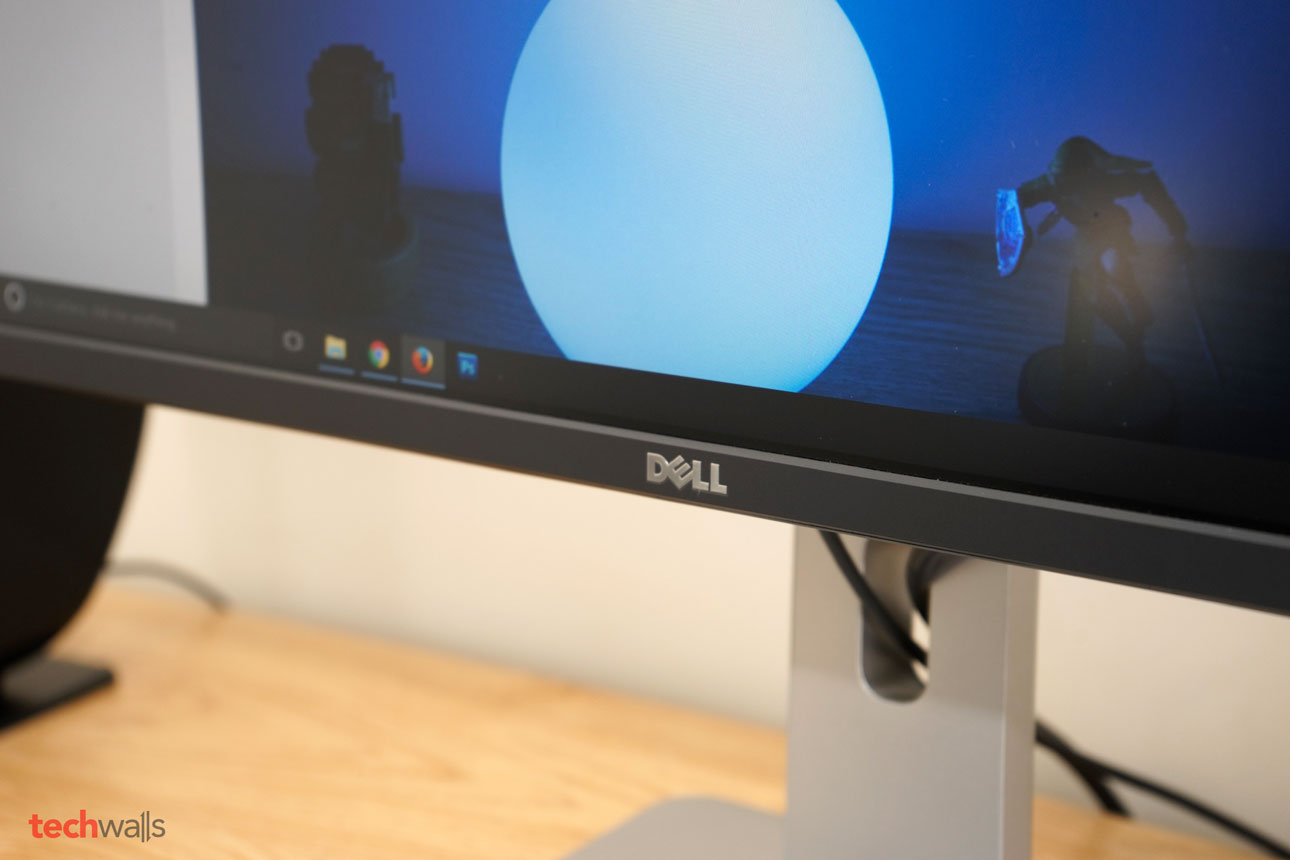 Image Quality
I appreciate that the U2515H uses a matte anti-glare surface to diffuse ambient light. So, you won't see any reflection on the screen as on glossy displays. This makes my eyes a lot more comfortable and I can work in any environment, even when I sit next to a bright window. A disadvantage of the matte display is decreased contrast and color intensity in the dark, however, that's not the case with this display. Dell still manages to deliver a sharp and crystal clear image under all lighting conditions.
Another concern is light bleed. This happens on all IPS panels because they offer wide viewing angle and bold colors, you will see a slight glow in corners but this is not something you should be worried about. You can only see the light bleed in total darkness.
I connect the monitor to my MacBook Pro 15 via the Thunderbolt port and it works perfectly at the refresh rate of 60Hz. The only problem is that your MacBook might get a little hot in the closed-lid mode.
I was a little underwhelmed when switching to this monitor because it is obviously not as sharp and clear as the Retina display. This is totally understandable because the display is larger while the resolution is just 2560 x 1440 pixels. The pixel density of the Dell monitor is just 117.49 ppi while the MacBook Pro 15's reaches 226 ppi. Fortunately, I soon got used to it and I'm so satisfied with the superb image quality. As an editor and amateur photographer, the monitor meets all my needs as the color reproduction is so accurate while the color temperature is also suitable for daily use.
I also played some games with this monitor and its performance is good enough. The refresh rate is not the highest but you won't see any ghosting or blurring issue. The display still looks smooth and nice when I record it via a camera.
Conclusion
Pros
'Edgeless' screen
Flexible stand
Extensive connectivity
Wide viewing angle
Accurate color representation
Reasonable price
Cons
Plastic housing
QHD resolution is not enough for the big screen
In a nutshell, the Dell UltraSharp U2515H is the best monitor at the low price range. The only limitation is the QHD resolution but it is good enough for most casual users. We highly recommend the product.
TechWalls Rating
Design & Build Quality - 9
Image Quality - 8.5
8.8
Great
Beautiful display, excellent design
Disclosure: As an Amazon Associate, I earn from qualifying purchases. The commission help keep the rest of my content free, so thank you!