Dan Clark Audio, formerly known as MrSpeakers, might be an unfamiliar brand for most average consumers but they've already released some high-end audiophile headphones on the market. There are actually two versions of the Aeon 2, which are closed-back and open-back, and they are sold at the same price of $899. In this review, we are checking out the Aeon 2 open-back headphones.
Unboxing Video
Design & Features
The Aeon 2 are the successor to the Aeon Flow headphones, therefore, they feature a similar design and only have improvements in driver technologies to improve airflow, dynamics, and resolution. Inside the box, we have the Aeon 2 in a nice carrying case, a 2-meter detachable cable with 3.5mm and 1/4″ termination, and inlays for sound adjustment. The Aeon 2 looks the same as its predecessor but the color changes to a dark-red tone. A few other minor changes include ventilation holes on earcups and carbon fiber inserts on both sides.
Another important difference is the new folding mechanism; The two earcups can be folded down to create a much smaller form factor which fits snugly inside the carrying case. These are considered portable planar magnetic headphones but really they are not something you can wear on the street, in public transportation, or in your office due to many reasons. A pair of earphones or wireless headphones are much better in those use cases.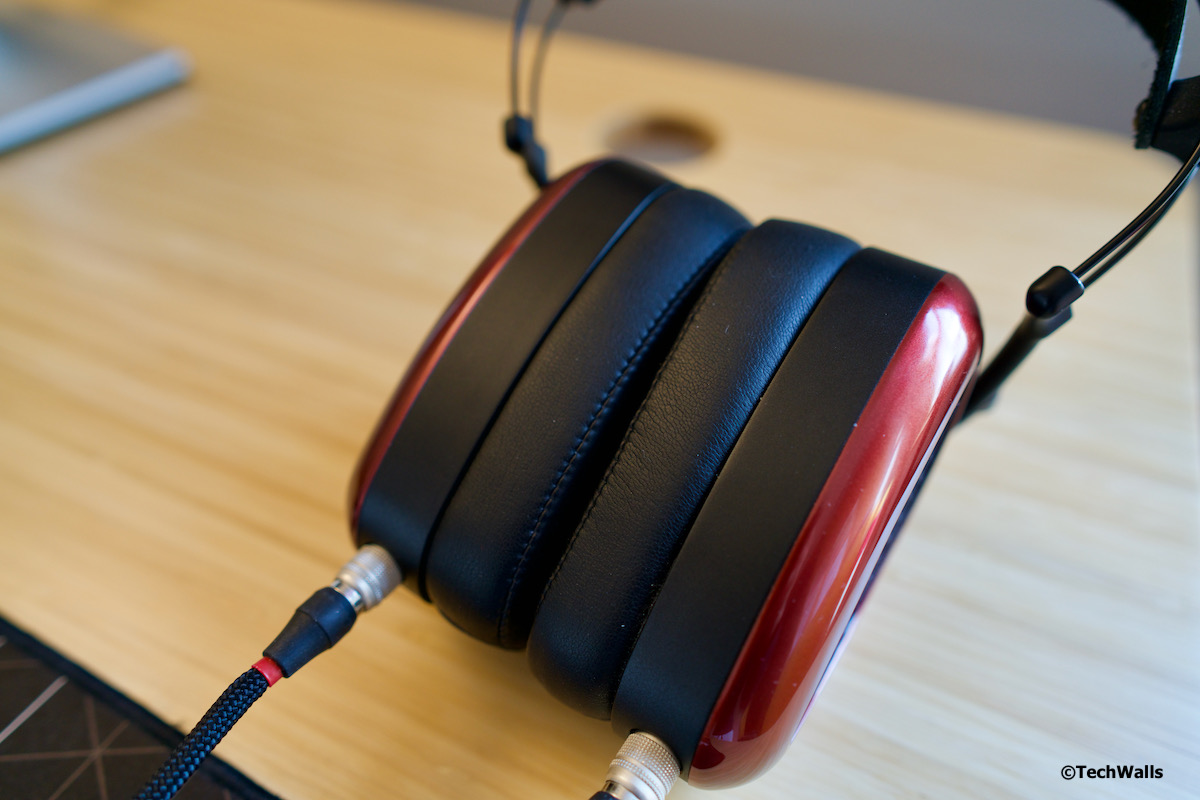 The comfort of the Aeon 2 is amazing. It is very lightweight at 0.72 lbs (327g) without cable, the earpads are soft and spacious, therefore, I could were these headphones for hours without feeling unpleasant. The headphones fit my head securely and they feel stable when I move around, moreover, I don't feel much pressure around my ears or on the top of my head.
Audio Quality
Although the Aeon 2 has a low impedance of 13 ohms, they are not suitable to plug directly to your laptop or smartphone. This is because its sensitivity level is just 94dB/mw, so driving the headphones require more power. It is possible to plug the headphones directly to my MacBook but I always have to crank up volume to maximum and the sound is still a bit flat. I'd highly recommend you to invest in a good amplifier/DAC to get the most out of the headphones. You will also need high-quality music sources; I am playing music from Spotify and Amazon Music HD for this test. I also tested it with my Astell & Kern DAP, FiiO DAP, as well as the Beyerdynamic A20 amp.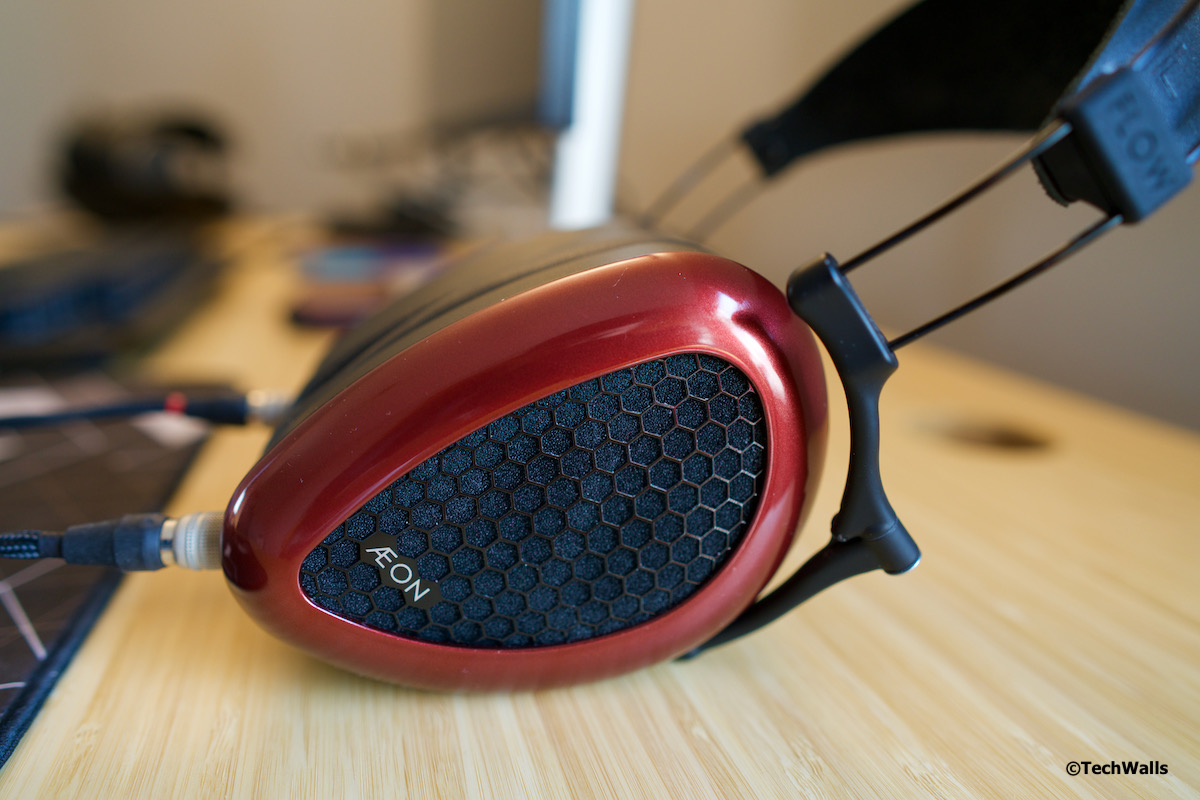 As compared to my Hifiman Ananda-BT, the Aeon 2 features a much warmer sound with significant bass boost, especially in the low-mids. Therefore, the sound becomes richer and more entertaining when listening to Pop or R&B tracks. The Ananda sounds brighter with adequate bass response; Therefore, my ears don't get fatigued when listening to music for a long period of time. On the other hand, the Aeon 2 becomes a little muffled as the vocals sometimes get lost in the booming bass. I often have to take a quick break after 40-50 minutes when wearing these headphones. If you want to focus on the vocals and details in high notes, the Ananda is obviously a better choice. This is totally personal preference and many people actually prefer a richer sound with more kicks in the lows.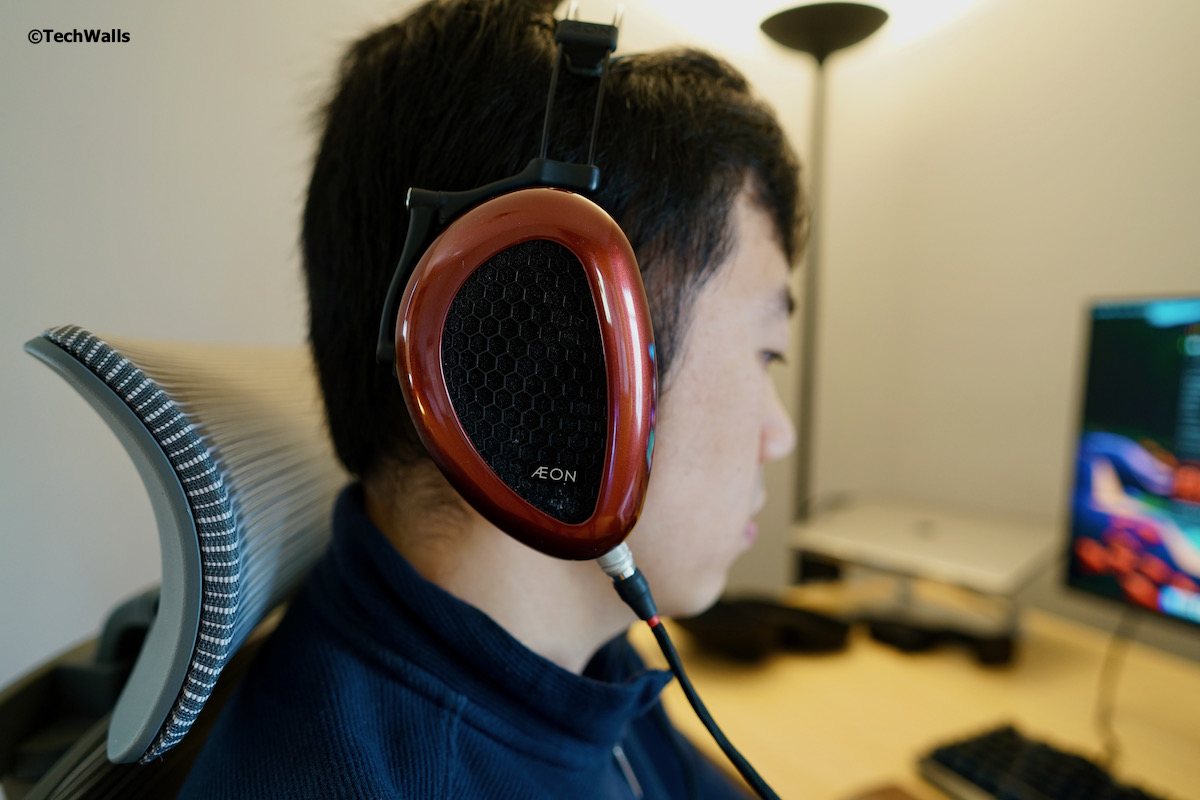 Despite having open-back design, the Aeon 2 still doesn't sound as airy as the Ananda. Having said that, they are not muddy at all and the highs are well-controlled so you won't hear any treble spike or sibilance. If you compare these headphones to cheaper options like Sennheiser HD600, HD650, or HD700, the Aeon 2 is a worthy upgrade. It still features a rich sound while the stereo imaging is really impressive.
Conclusion
Pros
Lightweight & compact foldable design
Comfortable
Rich and warm sound with impactful bass
Good soundstage
Cons
DAC/Amp is required
Designed for home use only
The Dan Clark Audio Aeon 2 are really great-sounding headphones but require hefty investments for the DAC/Amp and the headphones themselves. They are also not built as portable headphones because the open-back design leaks a lot of sound, does not isolate ambient noises, and requires a powerful device to power them. There are a lot of great headphones from other well-established brands in the price range, therefore, it is very difficult to recommend the Aeon 2.
Disclosure: We might earn commission from qualifying purchases. The commission help keep the rest of my content free, so thank you!