Google Chrome extensions provide you quick and easy access to the Google services which you often use. This way you will be able to increase productivity at work or at home through integrating all the Google functions into your browser. Here are ten such Chrome extensions which you may find useful.
Google Calendar Checker
This extension will allow you to access Google Calendar with a single click. Simply click on the icon which will be situated on the Chrome Toolbar and you will be able to access your Google Calendar. This icon will let you know the time which you have in hand before the next event on the calendar takes places. This way you will never miss your meetings.
Google Publisher Toolbar
In case you have a blog or site and want to keep yourself updated about your AdSense statistics, this tool is just the thing for you. It allows you to view your AdSense account without leaving the website you are presently browsing. Just one click and you will be able to have a look at the statistics from the top five custom and URL channels you have.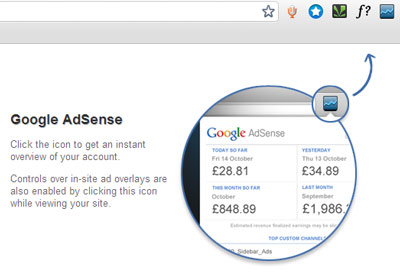 Google Voice
Through this extension you will get a button on the Chrome toolbar which will tell you the number of unread messages in your Google Voice inbox. You will be able to send tests as well as make calls to your contacts through the browser with a single click only. However, only the users in US can use this tool for now.
Search by Images
This is an extension that makes using Google images easier than ever. All you need is go on the image you want to know about and right click on it. Then you need to select 'Search Google with this image'. A better method is to add a search by image icon which is clickable. This icon will appear when you point the cursor on the image.
Google Tasks
If you are a user of task, this extension is a must have. In order to add some task in your 'to-do' list, all you need to do is click on tasks icon and then add the task or you may highlight the text on a webpage then right click and add task. To mark off the tasks which you are done with, simply click the task button.
Chrome to Phone
In case you use Android smart phone, this extension is extremely useful to you for it will allow you to send links and other information direct from your browser to your cell. Just a simple click of a button and the desired information is transferred. In order to use the extension you need to have the android app in your device as well which is free of cost.
Google Mail Checker
This extension will give you an icon at the upper side of the browser through which you will come to know the number of unread messages you have in your inbox. As soon as you get a new mail, you can go to your inbox simply by clicking on that button.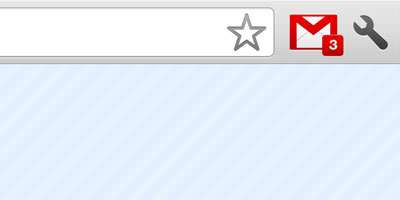 Google Dictionary
With the help of this extension you can easily find out the meaning of difficult words which you come across while surfing the internet. The definition will come in form of a bubble pop up when you double click a word.
Google Translate
This extension adds an 'easy to access' button on the browser toolbar as well. Google Translate will detect whether the language of the page which opens in the browser is different from the language which you use for Chrome Interface. In case the page is using a different language, a banner will pop up on top of the page. Then you need to click the Translate button so that Google translates the contents of that page into the language used by you.
Personal Block List
This tool will help you personalize your searches. This way you can avoid the domains and hosts which you don't like to see in the Google search. Block the patterns which you dislike to see in the search simply by a single click. This extension will help you avoid the search results which are unwanted.
These extensions will certainly help you to maximize you Google experience.
Disclosure: We might earn commission from qualifying purchases. The commission help keep the rest of my content free, so thank you!