After it banned the use of Microsoft's Windows 8 operating system on its government computers, China has once more struck a heavy blow at another U.S. tech firm: Apple.
China's state-owned television network has called the iPhone mobile devices a threat to national security due to the product's location-tracking feature.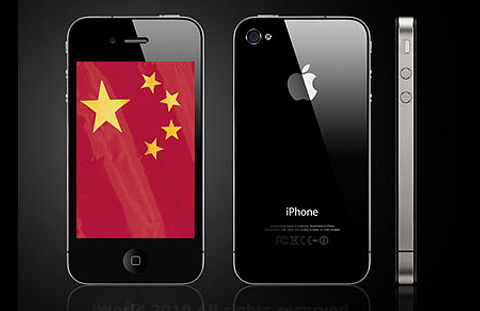 Cupertino-based Apple did not lack for explanation on the iPhone's location function for its users, but China Central Television did not mince words in claiming that the iOS 7 mobile operating system in particular raises security concerns as its tracking feature bares the time and place of the phone's owner in real time. The system could be used even as far as jeopardizing the nation's economic standing and exposing classified government data.
The allegation is not merely just one of the negative publicities on the iPhone, which has weathered through a spate of recent criticisms. It is a call for Apple to beef up security of its servers at most to ensure its mobile device offerings are being snooped on by government surveillance programs. China's claims were based on a still hot topic about Edward Snowden's revelations on the National Security Agency's spying, which reportedly involved major U.S. tech firms such as Google, Facebook, Apple and Microsoft, among others.
Apple could not afford to dismiss China's accusation as merely a trivial comment. The tech giant, no matter how much it has conquered the rest of the world with its iPhone line of products, still lags behind Android-toting devices in terms of market share in China, considered to be one of the world's fastest growing economy and No. 1 in Asia. The Chinese market also accounted for 25 percent of Apple's revenue for the last quarter and sales in the country increased 13 percent in 2013.
The broadcast report may not directly represent the views of the Chinese government, but CCTV to some degree hold sway on the policies implemented by Chinese companies, and the report may just bring a dire impact on Apple's reputation among Chinese customers.
CCTV went on to say Apple's database is a gold mine for the U.S. government. There are speculations now that China is mulling over the implementation of more rigid laws to protect data residing within its network, which would mean technology companies including Apple would be held liable once the lines are crossed.
National security issues are beginning to prompt China to reduce its reliance on U.S. tech firms and invest in research and development for home-grown technologies.
Disclosure: We might earn commission from qualifying purchases. The commission help keep the rest of my content free, so thank you!