The Apple iPhone X is hitting stores around the world in November. Despite the fact that this is the most expensive iPhone ever, many consumers are ready to pay the full price from $999 to $1,149 for it.
However, remember that there are some different models of the iPhone X and some won't be fully compatible with your carrier. So, you should check all the info carefully before placing the order. The safest option is to buy a factory-unlocked iPhone X so that you can switch carriers easily and use overseas without any limitation. The most comprehensive iPhone X model is A1865 and we're going to show you how to buy it.
Order Online
The quickest way to buy an unlocked iPhone X is placing order on Apple's website. Notice that the A1865 model is available via Sprint and Verizon but you won't be able to buy it without an active contract/account with the carriers. A prepaid account does not qualify as an active account, you will have to provide info like wireless number, billing zip code, and SSN even when you agree to pay full price. The good news is that if you have a contract, all of the iPhones are unlocked, including the ones from Apple iPhone upgrade program and Apple iPhone installments.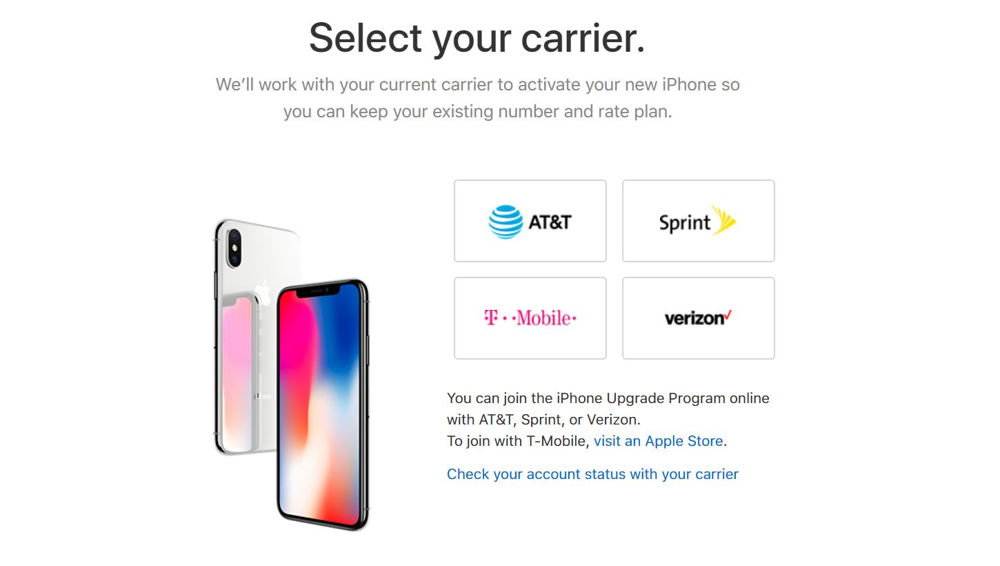 The unlocked sim-free model hasn't been available yet, so you don't have any other choice.
Don't buy the AT&T or T-Mobile versions because they don't have CDMA networks, so it won't have good coverage when you switch to Sprint or Verizon. Having said that, the model is perfect if you just use it with GSM carriers.
Read also: iPhone X A1865 Qualcomm Modem vs A1901 Intel Modem
Walk into Apple Store
While it's impossible to buy the Verizon and Sprint iPhone X online without a contract, you actually can buy it at a physical Apple Store. You can just walk into a store and ask to pay full price for an unlocked iPhone. They will bring you a sealed iPhone without the need of verifying an active account on one of those carriers.
So, how do you manage to buy an unlocked contract-free iPhone X? Share with us in a comment below.