As if all the data that it has collected over the years even without our consent is never enough, Facebook once again raised the hackles of those who scorn at the slightest gesture of invasion to privacy. This time the social networking titan has made changes to its advertising scheme that would take advantage of the users' browsing history in order to sell data for targeted ads.
Facebook is working to place a Facebook button on the websites and apps of its advertisers in order to spread its data-collecting tool all over the Internet, like a mushroom, as though the "Like", "Recommend," "Share," and "Post Comment," buttons were not sufficient to do its business of tailoring ads for customers. Yes, it is doing so for its customers, those who are paying for the product that is the billion users Facebook now has.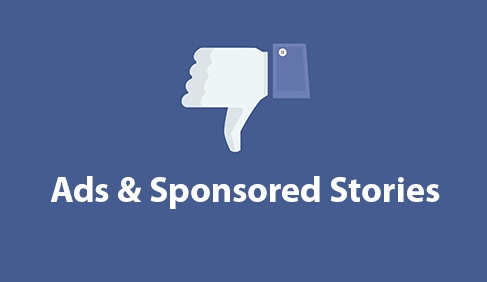 Those buttons already provide Facebook with data from user activity across the Web, it sheer volume alone makes for a profitable and lucrative ad sales. So when news came out that Facebook is planning to track the Web sites frequented by its users, whether on mobile devices, where the social networking site currently does not monetize user data, or on desktop computers to help advertisers accordingly improve their ads, it sent shiver down the spine of privacy supporters.
Here is how the new ad scheme works. Mobile devices such as smartphones and tablets with Facebook log-in or Like button on certain apps will transmit information in the background to Facebook for ad tailoring. For example, if you visit an online bookstore, Facebook will display ads related to the latest books and where  to buy them on their device.
Read also: Facebook would like to collect data through your smartphone microphone
The site also uses conversion pixels for desktop computers to monitor user activity on websites other than Facebook. The websites, or advertisers, then implement a code that will report whether users click on those ads, sort of verifying that the new Facebook advertising strategy really does it job. The trouble is that even if those advertisers no longer pay Facebook to endorse their products, the code could stay in place, making those websites able to continue tracking user activity and send back to Facebook those pieces of data.
Good thing Facebook also makes it easy for users to opt out from this scheme.
Facebook said:
"We're introducing ad preferences, a new tool accessible from every ad on Facebook that explains why you're seeing a specific ad and lets you add and remove interests that we use to show you ads."
The opt-out feature is only available for U.S. users, with room for global rollout.
Disclosure: We might earn commission from qualifying purchases. The commission help keep the rest of my content free, so thank you!