Aside from the default friends-only privacy setting that Facebook has announced this week, and which made the headlines more prominently than anything else that it unveiled, the social media titan also introduced a feature to turn on a smartphone's microphone as a way of collecting data.
Facebook intends for the fresh feature to, say, determine what music you would like to play by determining the events taking place around or nearby by way of the user's mic. The technology can then supplement additional tags to your status update such as the song you are listening from your DVD player or the TV episode you are watching by allowing Facebook to do a little eavesdropping into the goings-on inside your private room.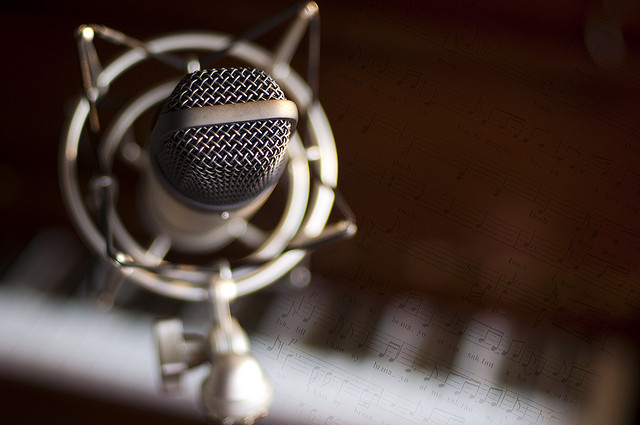 Facebook seems to be too confident that majority of its more than one billion users will allow the new feature to do a little intrusion into their private activities. But whether users would allow Facebook to eavesdrop into their non-public life remains a matter for debate.
As a matter of course, the feature is optional, which gives the impression that Zuckerberg & Co. are well knowledgeable about how people have grown wary about their online conduct, especially at a time when security and privacy sometimes become an exception as data breach and cyber attack incidents continue to rise.
And enabling Facebook to grab a hold of our personal lives is something critical because of the broad scope with which a minor slip of decision can compromise our privacy.
Facebook made it clear that the feature does not store audio files and send them to Facebook servers, only codes of the audio that users are producing. But even that has dubious indications even though the social network site maintains that a code can never be reversed into audio.
The feature works only when users are typing a draft post on the designated field. That means Facebook will start listening in to what song is playing around you or what movie is being shown on TV when you start composing a status update, provided you allowed Facebook to do so. Facebook will then match the audio to a large database of information of sorts, according to Facebook.
You can only thank that the data to be collected won't say something about your profile. So, to an extent, Facebook still regards your privacy a priority.
But the question remains: will people allow Facebook to listen in on their playlist in the background?
Disclosure: We might earn commission from qualifying purchases. The commission help keep the rest of my content free, so thank you!