Bose has been the leader in the market of audio equipment for years and that explains why their products keep value very well over time. Bose Companion 5 is the multimedia speaker system released 10 years ago and the price hasn't dropped a cent till now.
So why the speaker is so successful? Let's check out my detailed review.
Unboxing Video
Design
Although the Companion 5 was designed and manufactured a decade ago, it still looks stunning with amazing build quality. The system includes 2 satellite speakers mounted on stands, an Acoustimass subwoofer and a control pod.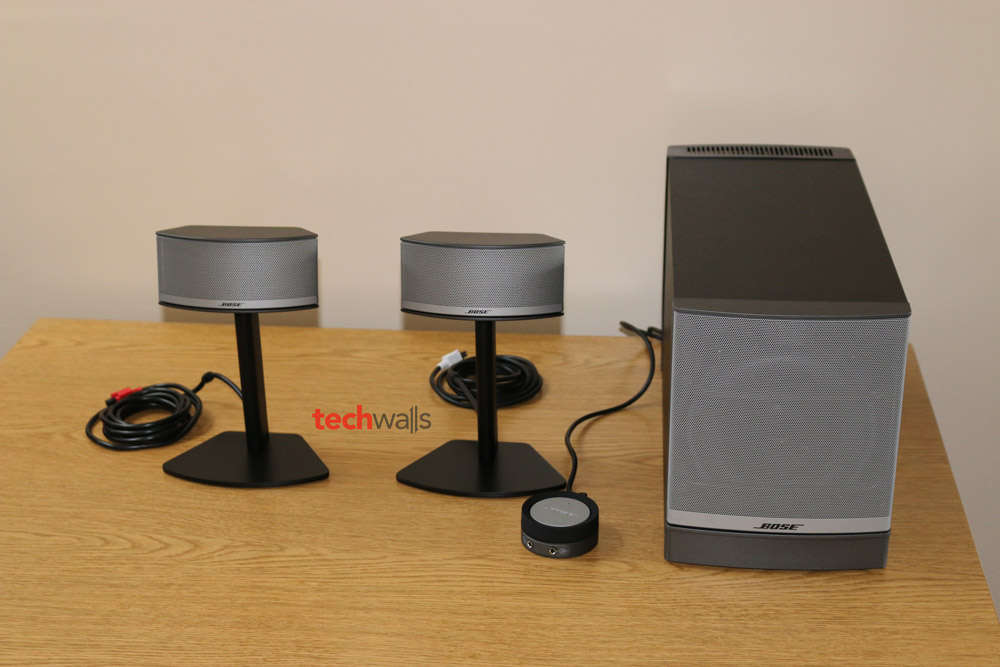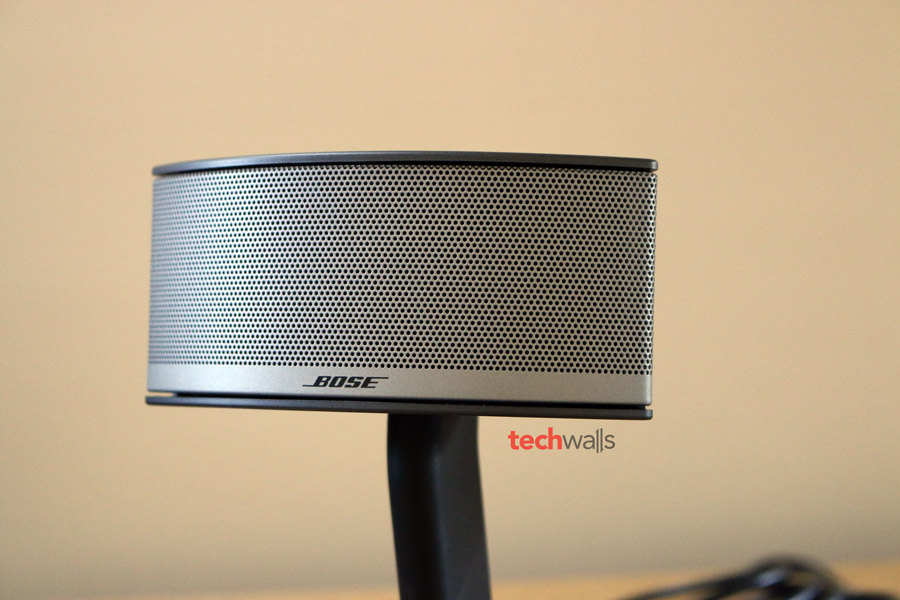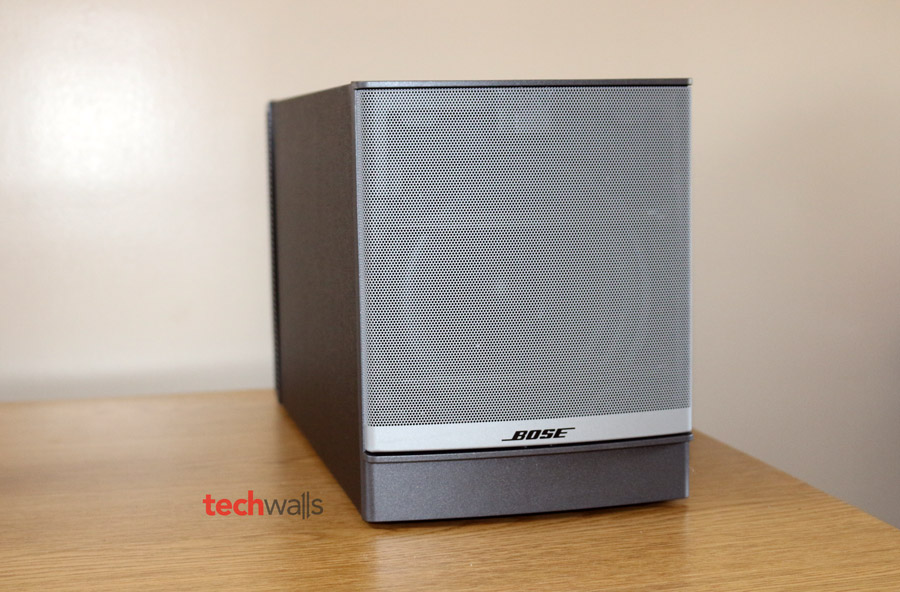 The Acoustimass module is the heart of the system as you need to plug the satellite speakers, power cord, control pod and USB cable to this module. Besides, you can also find a bass knob on the back of the subwoofer. The placement is a little inconvenient because the module is hidden under my desk, it would be much easier if the bass setting is placed on the control pod.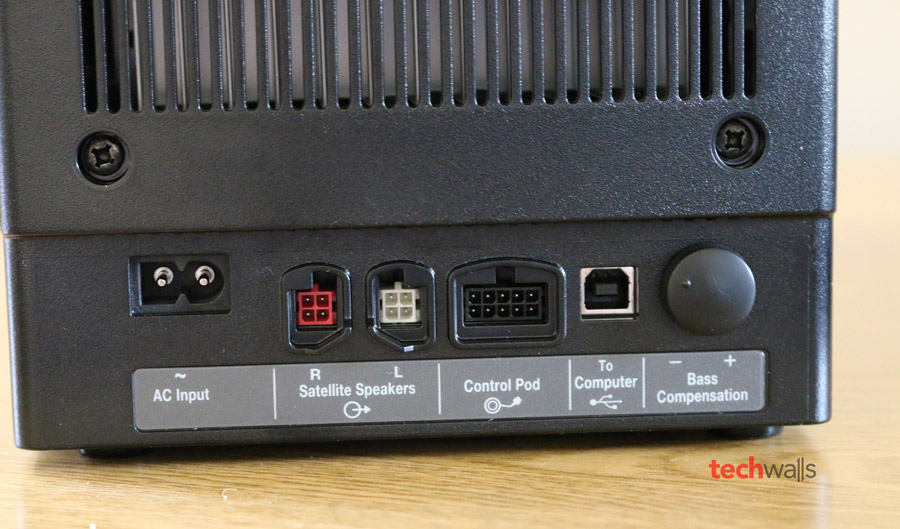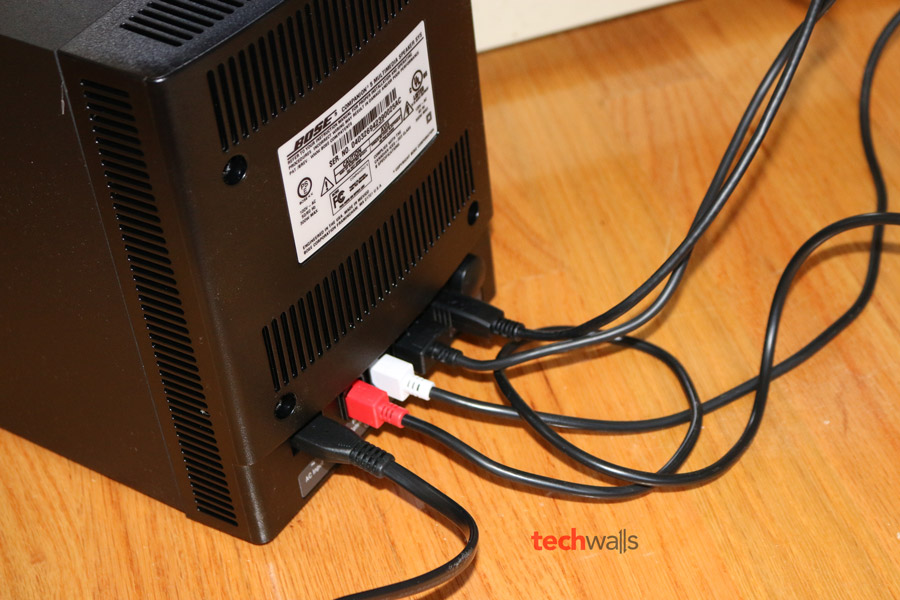 As the system was introduced when wireless technology hadn't been a mainstream, it could make your desk more cluttered with its wires. While the subwoofer is hidden under my desk, the satellite speakers and control pod always stay in front of me and all of them have wires. If you hate cord clutter, you might not be interested in the speaker system. The system is quite heavy and bulky as well, especially the Acoustimass module. The whole system weighs over 17 lbs.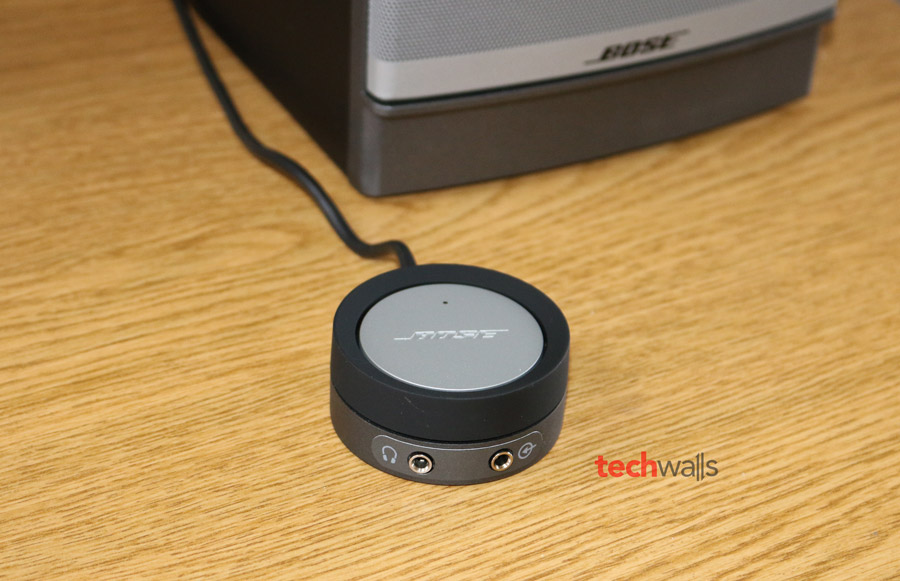 The control pod is a very helpful piece, it includes a soft-touch rotational volume control and a single-touch mute on top. Besides, there are headphones and aux jack for your convenience, so you can plug your headphones or other audio sources like your DAP, smartphones or tablets into the pod.
Setting up the system is quite easy because you don't need to install any driver. Just plug the USB cable into your computer and you are almost set. It works on both Windows and Mac OS, you will just need to change a few settings for the speaker to work properly. Open the Audio MIDI Setup, choose Bose Audio Output -> Output -> Configure Speakers -> Multichannel, then select 5.1 Surround.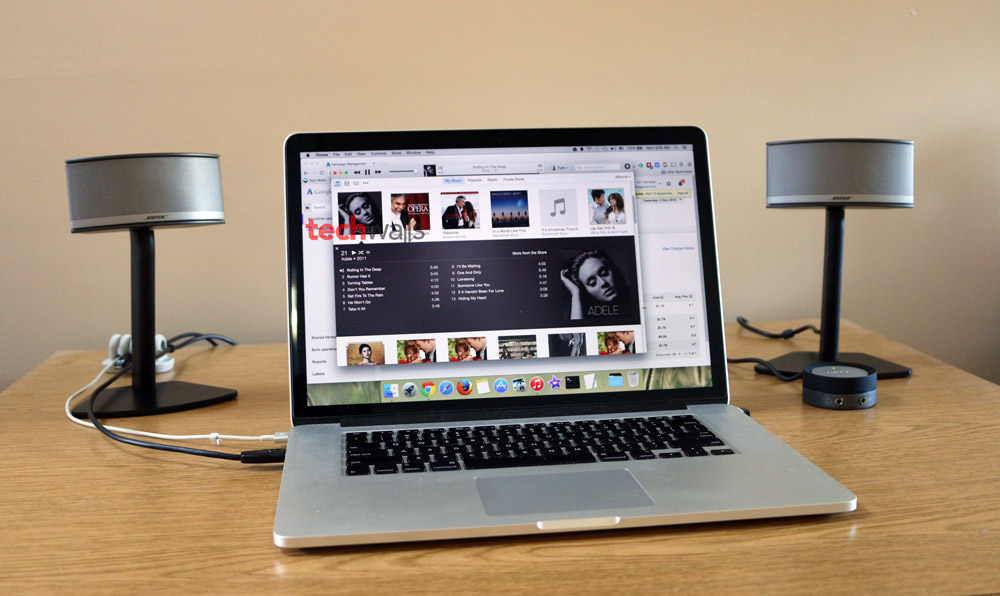 Audio Quality
Bose boasts the TrueSpace surround digital processing circuitry which brings 5.1 surround sound to the 2.1 system. I didn't expect much from the 5.1 surround sound simulation because it never could reproduce the effects of two rear speakers. The Companion 5 can't deliver the same effects but it is still outstanding for some reasons. You can check out the sound testing video below.
The Companion 5's satellite speakers have curved faces which are intended to spread the sound in multiple directions and create the surround effects. Although it couldn't have a performance of a real 5.1 system, I still can see it helps deliver a much broader soundstage. The most amazing aspect of the sound is probably the rumble bass response. It is so impressive that when I watch movies, I feel like I'm sitting in the cinema. Notably, I set the bass compensation knob at below the middle level, therefore, I believe the low response could satisfy any bass lover. Actually, I heard some distortion when I cranked up the bass knob, but setting it at 1/3 or 1/4 is perfectly fine.
I heard many complaints about the speaker but we must remember that this is a speaker system for computer, it shouldn't be compared to home theater systems. I really don't see any other speaker can compete with Companion 5 on this market. Apart from the powerful bass response, you can also enjoy a mid-range presence and acceptable highs. I made a comparison between the Companion 5 and my Philips Fidelio HTL7180 and I could realize a huge difference, the Bose speaker produces a much more powerful and clearer sound, particularly at lows and mids. The sound is just perfect for watching movies but it could be a little tiring due to its huge bass response.
Conclusion
Pros
Great design and build quality.
Brilliant sound with clarity and details.
Wide soundstage.
Easy setup.
Cons
Wire clutter
Heavy and bulky
Not suitable for small rooms because of its overwhelming bass
The Bose Companion 5 has been the best computer speaker system for years. If you are not satisfied with your wireless system and don't mind wires, this could be an awesome upgrade for your home computer.
Disclosure: We might earn commission from qualifying purchases. The commission help keep the rest of my content free, so thank you!