PC speaker has been always the weakest link in my home sound system, I've tried many speakers including Creative T30 and Bose Companion 5 but they don't really meet my expectations.
The Bose Companion 2 Series III is my latest speaker system and I bought it because it is among the highest rated PC speakers on Amazon. At the time writing this review, the product has 871 customer reviews and the average rating is 4.4 out of 5 stars. Is this really a good speaker system? Let's find out in my review.
Unboxing Video
Design & Features
The Bose Companion 2 was released 2 years ago (in mid-2013), so it is not as old as many other Bose speakers and I expect it will have a cleaner design. Unfortunately, there are still a lot of wires and it could make your desktop a little messy. Specifically, it requires a connection from left speaker to right speaker, an auxiliary cable connecting to the computer and a power cord. Therefore, this might not be a good option if you are aiming at a clutter-free workspace.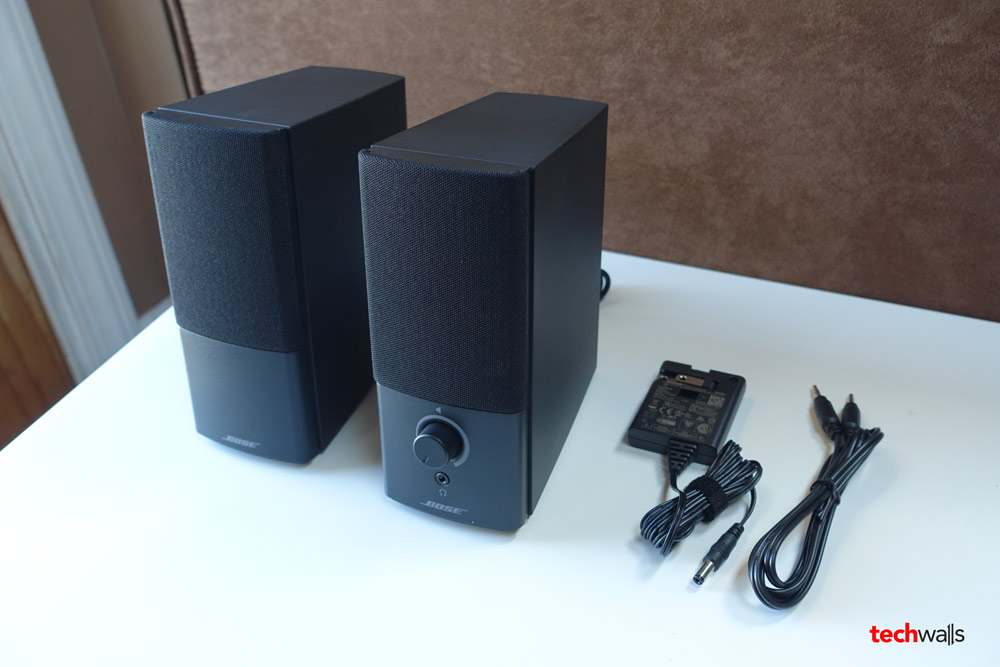 The right speaker is the primary unit in the system as everything needs to connect to the unit. You can see there are computer connection port, AUX in port, power port and left speaker connection port.
Another problem I got is the AUX cable. You might need to buy another one because the included cable is too short. It is just long enough to reach the port on the left side of my laptop. A longer cable will help you hide itself easier.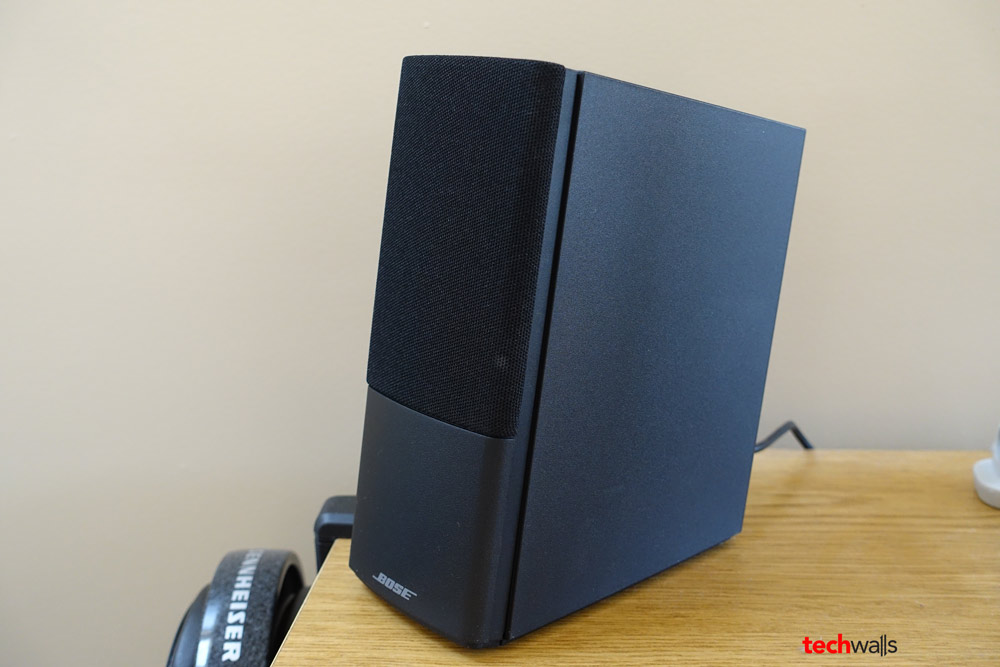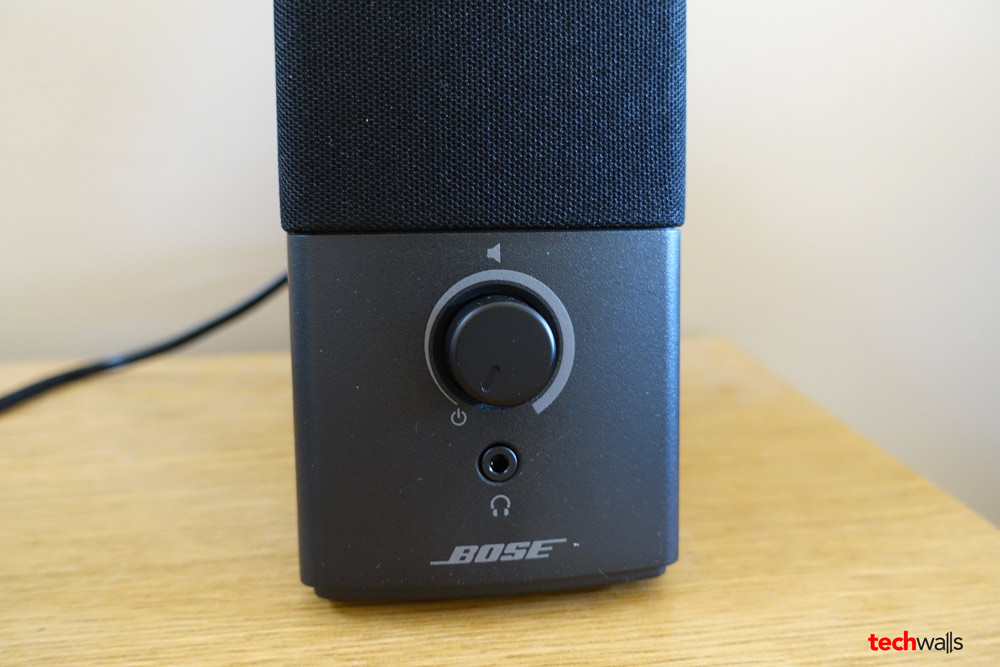 On the front of the speaker, there are a headphone jack and a volume control. I love the headphone jack because there is only one headphone jack on my MacBook and the speaker already takes it, now I don't need to unplug the speaker and plug in my headphones.
In general, the design is alright but there are a lot of areas to improve. Obviously the speakers look quite ugly and old-fashioned but we can't expect much from the cheapest Bose speaker system.
Audio Quality
The 2 speakers are quite small and lightweight but you shouldn't underestimate its power. Bose is always known with the loudest speakers in class and the Companion 2 is not an exception. However, loudness and audio quality are two different aspects, check out the sound testing video below to know if you love the sound. I tried to record the sound as accurately as possible and also compared the outputs on the speakers, so you might get an idea of its sound signature.
Concisely, the Companion 2 Series III is very powerful and it can deliver a wide sound space. Unfortunately, I myself don't like the sound that is emphasizing too much on low frequencies. I actually enjoyed it sometimes but my ears get tired very soon after 40-60 minutes, so the enjoyment doesn't last long. The bass response is not really tight because the system doesn't include a separate subwoofer. When I tested music tracks with some bass and movies with warm voices, I really hated that I couldn't hear the voice and conversations clearly. This is totally a muddy sound in my own experience. I just wish that there was a bass adjustment so that it could fit different tastes. As compared to the Creative T30, my ears absolutely loves the T30 more because it can deliver a much brighter and clearer sound with significant bass.
Conclusion
Pros
The most affordable Bose speaker.
Small and lightweight.
Useful headphone jack.
Powerful sound
Cons
Short AUX cable.
No wireless connection.
Muddy sound.
The Bose Companion 2 Series III Multimedia Speakers are available on Amazon for $99. I prefer my Creative T30 so I decided to sell the Bose speakers. However, I know that many consumers love the Companion 2, therefore, I'd recommend you to test it yourself to find out the most suitable speakers for your PC/laptop.
TechWalls Rating
Design & Features - 7
Audio Quality - 8
7.5
Good
Many people love the product, it is just not the speaker I'm looking for.
Disclosure: As an Amazon Associate, I earn from qualifying purchases. The commission help keep the rest of my content free, so thank you!