Once users begin to find your website, the best thing that comes with an added audience is the interaction through comments. The public being able to discuss your work, or at least tell how the article affected them in some way can be a very rewarding part of blogging. This can be added encouragement for many individuals who aren't in the food to click publish on that next post. However, it is important to note that the comments section isn't always a rosy place. The best part of audience interaction can be the worst as well, they get to give you a piece of their mind. Today, we will uncover some tips on how to interact in the comments section of your blog.
Give a Call To Action
Your users want to know that they are welcomed to comment below the post. In an effort to encourage a conversation, extend your article into the comment section. What I mean by this is, don't conclude technically with your conclusion, but with some "food for thought". It can range from your opinion on what you wrote, if it's already an opinion piece, you can conclude with wanting to know what your readers think. You may wonder, why should I tell them to comment, they are going to anyways. Well, you are in fact encouraging more comments. In addition, if the conversations get heated, many individuals in the comment-sphere have been known to invite friends who may not have already read the article before to join the conversation. This not only brings more readers, but also dedicated ones.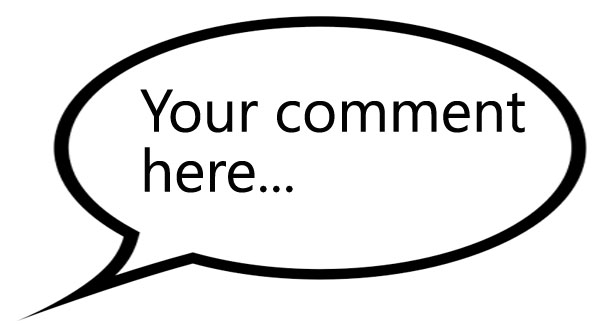 Reply Early and Often
I, and many readers of some of my articles on Tech Walls, can attest that I don't always follow this rule. However, doesn't the saying go, "do as I say, not as I do"? We'll in this case, that is the thing. You should reply to the comments on your article as early as you can. This will show the readers that you want to continue the conversation and care what they have to say and what's on their mind. It's important to reply as if you are talking to them in person. If the comment is a thank you, thank them back for reading, no need to do more or less. If they are offering a question or a comment, reply with more than just one or two words. If the reader is talking about how much they agree with the subject and how it affects them, in person, you wouldn't just say "Okay, thanks", but you may go on and continue.
You Have a Hater? Thank Them
It may be a little interesting to think about it now, but if you have a commentator that takes the time to type about how much they hate your article because they disagree, then you should pat yourself on the back. You have finally moved up a step in having a larger audience. These commentators occur with all bloggers, they are a sign that you are not only have more of an audience that is reading, but also emotionally caring about what you have to say. You must remember that you aren't going to please everyone. As long as what you have written is factually and politically correct (not racist, sexist, and such), then you should stand up and take what you have written with pride. However, there is a point when some of these comments should be taken a look at with a serious eye.
When to Draw the Line
While it's nice and all to have "commentator freedom", it's different of some of these freedoms are abused. For example, commentators who post threatening, vulgar, or other bad types of comments should be taken a look at. It all depends on the type of blog you write on for what is considered vulgar, however when a comment is considered such, there are a couple of steps you can take. First, if the comment goes against rules you have for your website (no cursing for example), then you should immediately delete it to prevent offense to readers. Before doing such, if they commented with a linked website or email, jot it down. This is done for two reasons. If they are repeated offenders, you'll have a way of contact as well as a way of reporting them. In addition, if they are repeat offenders, you should certainly take advantage of your website's reporting feature. Depending on your domain, it can be from "Report Abuse" to "Reporting as Spam". This is appropriate especially for repeat offenders because that is where it turns from an annoyance to what is considered assault.
Conclusion
To conclude, the comments section of your blog, when operated and moderated correctly, can be a great wealth of inspiration for you. Not only will it be a great motivator to continue on with building your website, but it can also be a great source of article inspiration. If many of your comments are about users complaining about a problem with a gadget or problem, you can address it in a post. It shows that you are listening to them. If comments get way too heated, then delete them. If they repeatedly do it, report them. You are doing what you have a right to do to keep the nature of your blog the way you want it to be. In addition, look into what your domain has in terms of spam prevention. This can be in the form of Akismet, or some other spam preventer.
Let us know what your view is on the importance of commenting in the comments section below!
Disclosure: We might earn commission from qualifying purchases. The commission help keep the rest of my content free, so thank you!