When BlackBerry launched its most recent flagship Z3 in Indonesia last week, CEO John Chen had only one goal: to capture the emerging market with a cheaper handset and rebuild its once glorious presence in that country.
But as the actual sales performance shows, that did not seem to so turn out according to expectations. Even as the BlackBerry Z3 is specially designed and price-tagged at $190 for the Indonesian market, the smartphone was met with a general cold acceptance.
A number of reports keeping coming in that BlackBerry's stores in Jakarta have been scarcely visited by shoppers who might purchase the Z3. That translates to poor sales.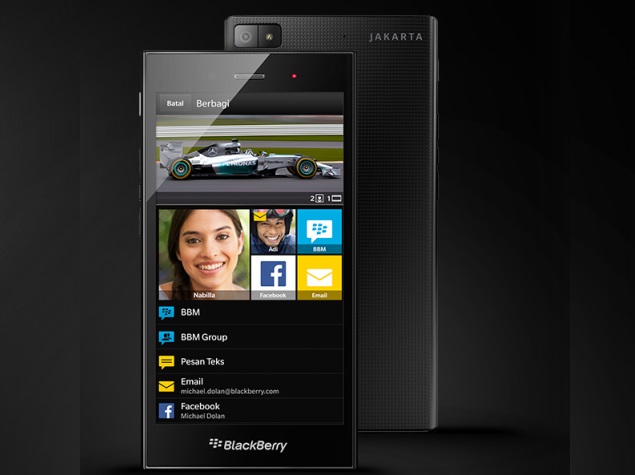 BlackBerry's sale in the previous quarter only reached 1.3 million units, way too low compared to the figure in the same period last year, when more than six million phones were sold.
Its hardware business accounted for 37 percent of the $976 million in revenue, down from 61 percent of $2.7 billion in sales in the previous year.
Although the Waterloo, Ontario-based company would not disclose initial sales figure, perhaps for fear that the data might only confirm bleak prognoses of market analysts, still there is a strong indication that Z3 did not take off in Indonesia with as much vigor of former days. BlackBerry's market share in the country tumbled from 40 percent to 4 percent in the last quarter.
Perhaps, it can almost be said that the real plan behind the launch of Z3 in Indonesia is only to test the waters for future moves. BlackBerry has partnered with Foxconn, the same original equipment manufacturer that built the iPhone, for the design, development and distribution of Z3.
The alliance between BlackBerry and Foxconn comes at the most fortuitous moment perhaps for the former. We have seen BlackBerry sales declining as the smartphone market competition becomes increasingly fierce more than ever. While at that, the company is trying to recuperate from that harrowing state.
It apparently needs some time to plan and iron out its next strategy ahead as other competitors are brewing theirs. In order to do so, teaming up with a common denominator that is Foxconn is probably the best option it sees at present.
Chen is banking the future of BlackBerry on enterprise services and software offerings. While that transition is still in its early stage, keeping the life support for the handset business is vital to survive. Certainly, the company at present cannot carry on without the phone business.
Disclosure: As an Amazon Associate, I earn from qualifying purchases. The commission help keep the rest of my content free, so thank you!