Can you believe that we are already in May? I know I certainly can't. This has been a busy year for not only me, but for Tech Walls and I'm sure for many of our readers. For this reason, it's more necessary than ever to make the best out of this summer. If the Mayans are correct, this will be the last! I'm only joking, however, either way, here are a couple of great applications that will make your summer a blast. From vacation applications to beating the heat, we have them all and many more.
Flight Track Pro
Summer is a big time for travel for many individuals looking for a short getaway. However, a fun getaway can become a bit tiring when you have to put into consideration having to prepare transportation, hotel, and other arrangements. FlightTrackPro gives you the ability to have your trip ready and planned out for you and your family. FlightTrackPro allows you to import a working itinerary for the whole trip, from boarding the plane to unpacking when back home. You can have this synced with your iOS calendar to allow you to always become readily notified. You can also check for alternate flights and more. FlightTrackPro is available on the App Store for $9.99.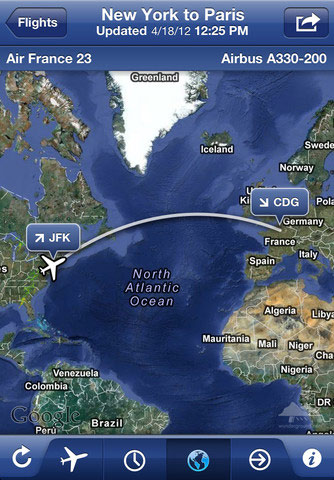 You are finally in the city and wanting to grab a bite to eat before checking in. It's late at night and you doubt that any stores are open at this time of day. Yelp thinks otherwise. Yelp, the city guide for any town in the United States and parts of the world, has a great feature that allows you to search for restaurants open either now or at a certain time of the day. Once you find a restaurant, you can make reservations right in the application. You can check in and make reviews. Plus, Yelp works perfectly even outside of restaurants, with guides for many other locations in cities (like cafes, classes, movie theatres, etc.). Yelp allows you to feel like a local, without being one.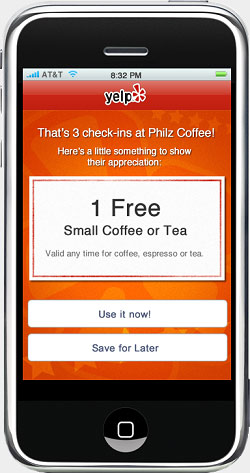 TomTom
Now on your second day of vacationing, you want to go to the local beach in town. From the center of the city, you may find it a bit difficult to get there in a fast or easy route. Your iPhone's Google Maps may be helpful, but they don't provide tur by turn directions, which can make following driving directions a bit difficult. Tom Tom offers a solution to this. TomTom US & Canada for iPhone allows you to get the most up-to-date directions on your iPhone. TomTom for iPhone allows you to choose between the fastest route and those avoiding interstates. The multitasking and great integration allows you to keep TomTom unaffected when you get a call or message.
BeachSpot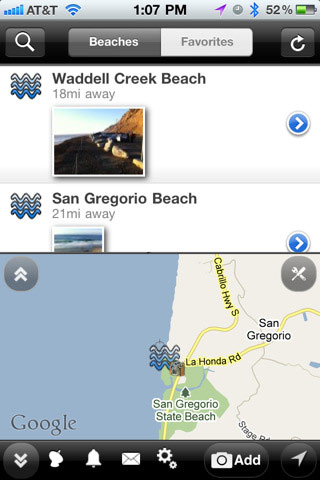 Time for some fun at the beach! This is an essential activity to take part in while on vacation. However, finding the perfect beach, putting into consideration how clean it is and even how crowded it is, can be quite difficult without going yourself. BeachSpot allows you to set your favorite beaches, add photos and reviews, and even check in once you are there. BeachSpot allows you to know how the beach is without ruining the chance to see it in person for yourself. BeachSpot is available on the AppStore for free. However, you can pay $0.99 extra to see tide information.
Disclosure: As an Amazon Associate, I earn from qualifying purchases. The commission help keep the rest of my content free, so thank you!