We all love to share our stuff at as many social networking sites such as Google+, Facebook, Instagram, Twitter and more. Sometimes we are more used to one site than other then it is easy to keep track of your shared stuff but imagine if you are spread over at all social network then it becomes really difficult to create a manual backup of all stuff from each site.
Today we are going to give you detailed tutorial with the help of which you can automatically back up all your photos to DropBox from Instagram and Facebook account.
Requirements:
You need to have a dropbox account.
You need to have an account at ifttt.com
Read also: IFTTT: Put the Internet to Work For You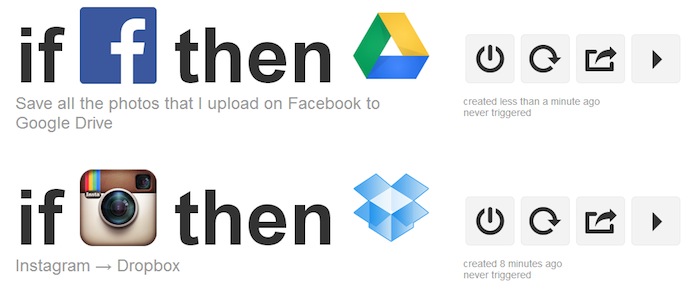 Backup your Instagram photos to Dropbox
For this you need to create a recipe between the two and you can do that by activating your Dropbox and Instagram account.
Click on Channels option on top. Then find DropBox from the given channels and activate it.
After successfully activating the Dropbox you will be taken to a new window. Below you will be able to see various combinations as shown below.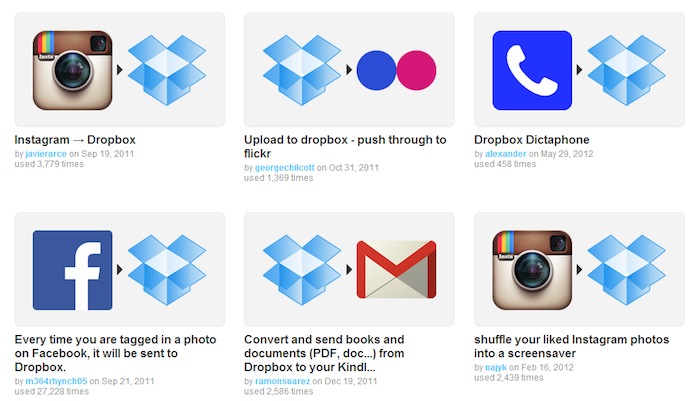 We are linking the first recipe which states that any photo uploaded to instagram will be saved to DropBox automatically.Though you have limitation to send a 30MB data at a time.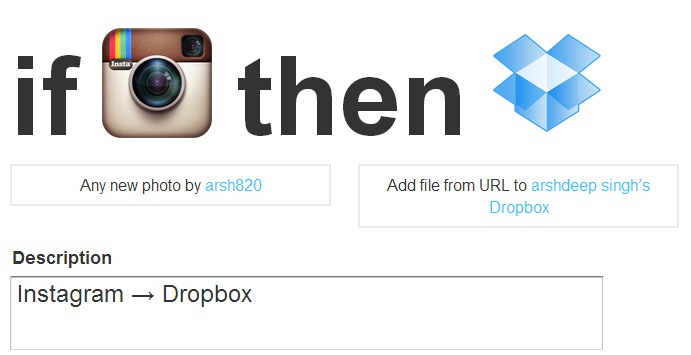 After this all click on Use recipe. Thus you have activated auto back up of your Instagram photos to DropBox.
We have successfully backed up our Instagram feed to Dropbox and now we will back up our Facebook photos to Google Drive.
Backup your Facebook Photos to Google Drive
Now activate your Facebook and Google Drive accounts by going to channel option from top.
After you have successfully activated you Google Drive then you will see certain recipes we will choose the one which says back up your Facebook photos to Google Drive.
Then you will find Use Recipe button again click on that to activate the automation.
Thus in this way we created automated backup of all the stuff we upload at Facebook or Instagram. You can use various other combinations for the service you want.
So did this guide come useful to you? Do tell us in comments below. If you are facing any problem then also ask below in comment section.
Disclosure: As an Amazon Associate, I earn from qualifying purchases. The commission help keep the rest of my content free, so thank you!